Watch the goals of the match … Southampton United Premier League goals 1-1
Manchester United continued its fluctuating results, in the struggle for a qualifying position to the European Champions League, with a draw today, Saturday, with its guest Southampton (1-1), in the opening round of the 25th round of the English Premier League.
Jadon Sancho scored United's goal (21), while Che Adams scored Southampton's goal (46).
Manchester United's balance rose with this tie to 40 points, in fifth place, and Southampton raised its score to 29 points, in tenth place.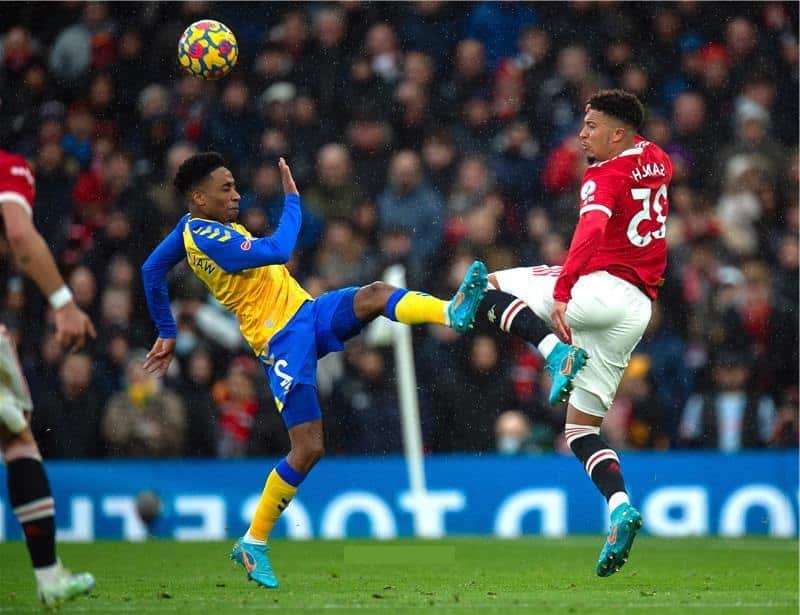 Ronaldo came close to opening the scoring early, specifically in the seventh minute, when he got a pass from Sancho, before evading the goalkeeper and hitting the ball into the net, but the defense pushed the ball away before it crossed the goal line.
goals of the match Southampton United Premier League goals 1-1
Manchester United's attempts to score the first goal, in the 21st minute, resulted in a counter-attack, during which the ball reached Rashford on the right side, to put it on a golden plate in front of Sancho, who followed it into the goal from close range.
Armstrong threatened Manchester United in the 41st minute when he met a cross from the left with a direct shot, which was saved by Spanish goalkeeper David de Gea.
The United goalkeeper starred again, in the 43rd minute, when Peraoud got rid of several defenders, before firing a shot that De Gea managed to eliminate its danger, then the referee's banner canceled a goal for United, scored by Paul Pogba, in stoppage time, for offside.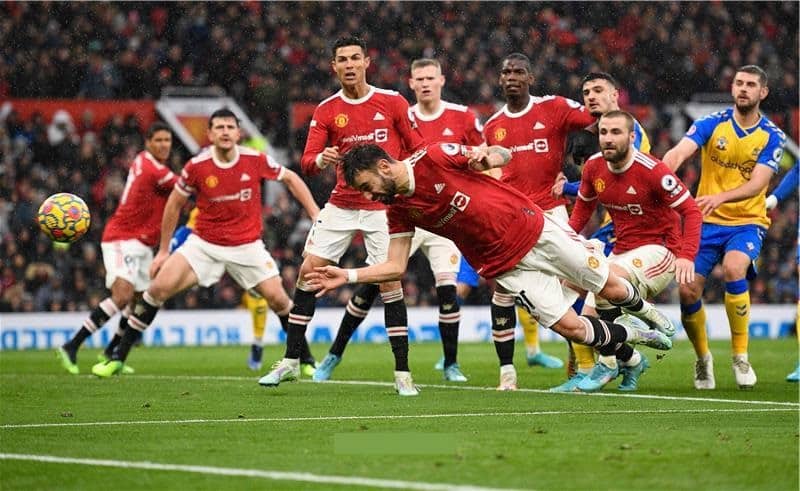 Southampton started the second half strongly and managed to equalize in the 48th minute when winger Mohamed Al-Younissi provided a pass to Adams, who hit the low ball towards the far post of United's goal.
Manchester United responded in the 57th minute when defender Harry Maguire tried to follow a free-kick with his head, but it settled at his feet, to hit it and goalkeeper Forster could clear it.
Once again, Forster played a heroic role in blocking a goal for Manchester United, in the 61st minute, when he stopped Ronaldo's attempt to bounce the ball back to Portuguese full-back Diogo Dalot, who shot from a narrow-angle at the goalkeeper's body.
Romeo passed the ball to Armstrong, who fired over the United goal in the 65th minute.
The referee canceled a goal for United, scored by Ronaldo in the 72nd minute, for offside.
And goalkeeper Forster returned brilliantly to stop a dangerous opportunity for Maguire, in added time, after a follow-up to a free-kick, to end the match in a 1-1 draw.