Introduction:
In a spectacular display of skill and dominance, Bayer Leverkusen commenced their European journey on an impeccable note by defeating Swedish side Hacken 4-0 in the opening match of Group H of the UEFA Europa League on September 21, 2023. Under the guidance of their coach, the legendary Spanish footballer Xabi Alonso, Leverkusen showcased their relentless form this season, securing their fifth victory in six matches across all competitions.
Leverkusen's European Ascendancy:

Currently, Bayer Leverkusen stands as a formidable force in European football, having scored an astounding 25 goals in various competitions this season. Notably, the team has outperformed all top five European leagues in terms of goal-scoring prowess, a statistic highlighted by Opta, the renowned statistical network.
A Scintillating Goal Feast:
The magic of Leverkusen's attacking lineup was on full display as they netted eight goals in a single match during the DFB-Pokal (German Cup), in addition to four goals in the Europa League and a remarkable 13 goals in the Bundesliga. This incredible goal-scoring ability has propelled Leverkusen to the top of both the Bundesliga standings and their Europa League group.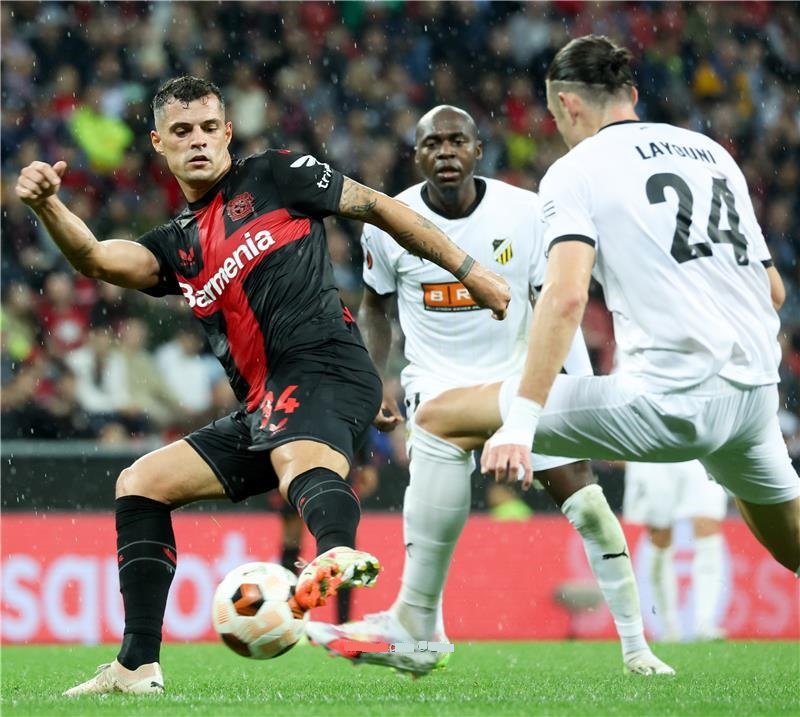 Xabi Alonso's Remarkable Impact:
Xabi Alonso, the Spanish football legend, took over the managerial reins of Bayer Leverkusen last year, and his influence on the team's performance has been nothing short of remarkable. Under his leadership, Leverkusen has consistently delivered outstanding results, establishing itself as a European football powerhouse.
Moroccan Stars Shine Bright:
The first round of the Europa League group stage witnessed several Moroccan players making their mark with their respective clubs. Ayoub El Kaabi, playing for Olympiacos in Greece, scored two goals against Freiburg, although his team narrowly lost 3-2. Amin Adli, representing Bayer Leverkusen, scored a goal in their 4-0 victory over Hacken.
Zakaria Aboukhlal, who featured for Toulouse against Saint Gilloise of Belgium, unfortunately, suffered a thigh injury and had to exit the match in the 36th minute, which ended in a 1-1 draw. Ibrahim Salah performed well for Stade Rennais, contributing to their 3-0 win over Maccabi Haifa before being substituted in the 73rd minute.
Abdelsamad Zelzouli had a commendable performance for Real Betis, despite their 1-0 loss to Glasgow Rangers. Amin Harit and Azeddine Ounahi played for Marseille in a thrilling 3-3 draw against Ajax, with Harit impressively assisting in two goals for his team against the Dutch giants.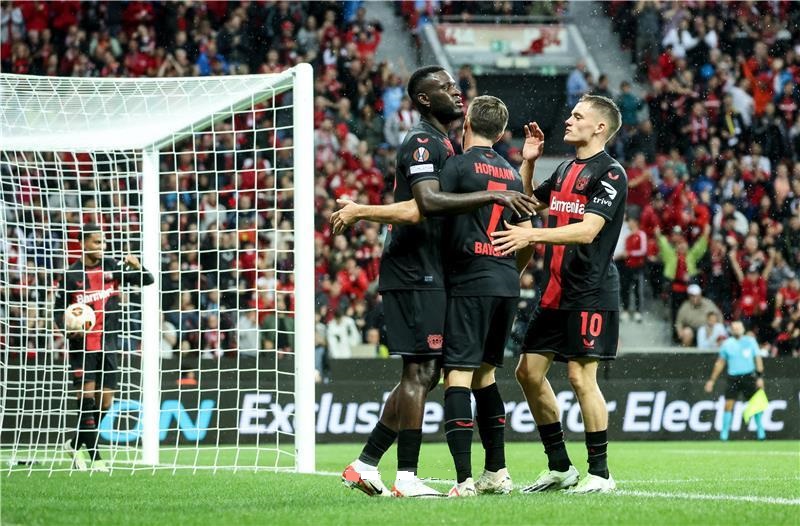 Conclusion:
As the European football season unfolds, Bayer Leverkusen continues to assert its dominance with an electrifying display of attacking prowess. Under the guidance of Xabi Alonso and with the contributions of Moroccan stars and other talented players, the team looks set to make a significant impact on both domestic and European fronts.