Watch Villarreal – FC Barcelona goals – Played on 08/ 27/2023
In a captivating Spanish League showdown, Barcelona emerged victorious with a thrilling 4-3 win against Villarreal at the "La Ceramica" stadium. This gripping match, played on Sunday during the third round of the league, showcased remarkable performances from both teams, culminating in an intense and dramatic scenario.
Early Action and Barcelona's Dominance
Right from the start, the hosts, Villarreal, pressed forward under pressure, with Etienne Capoue nearly opening the scoring in the 5th minute, only to have his effort ruled out for offside. However, it was Barcelona that struck first, as Javi capitalized on a cross from Lamine Yamal, elevating the ball into the net in the 12th minute. This early goal set the stage for Barcelona's dominance.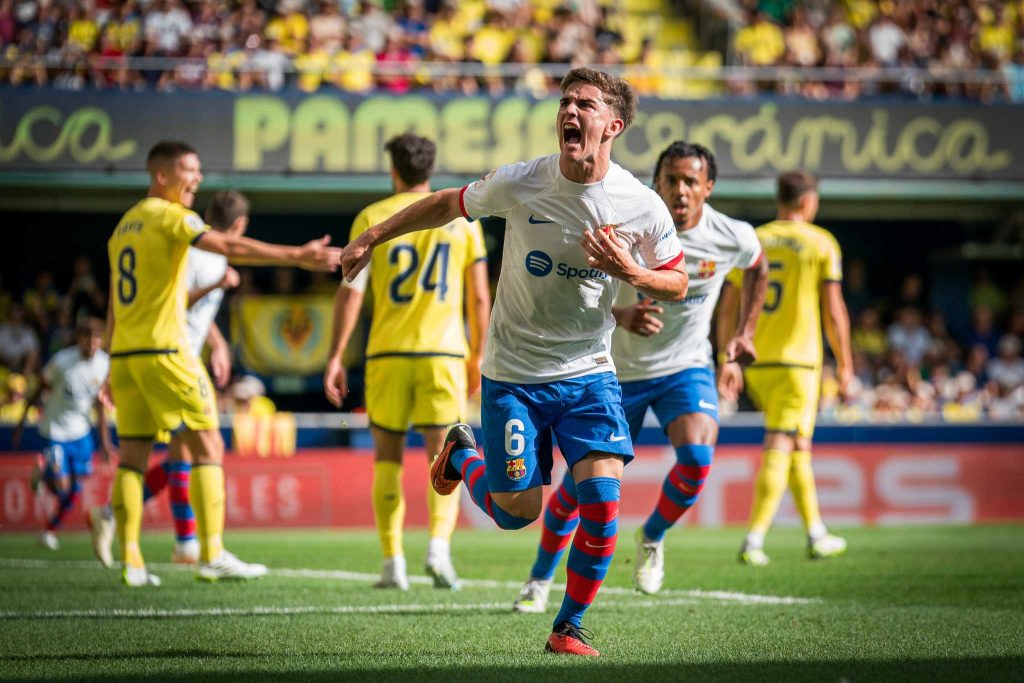 Frenkie de Jong Doubles the Lead
Barcelona extended their lead just three minutes later, with Dutchman Frenkie de Jong showcasing his skill. He received a heel pass from Lewandowski and coolly slotted the ball past goalkeeper Jorgensen in the 15th minute, adding another goal to the Blaugrana's tally.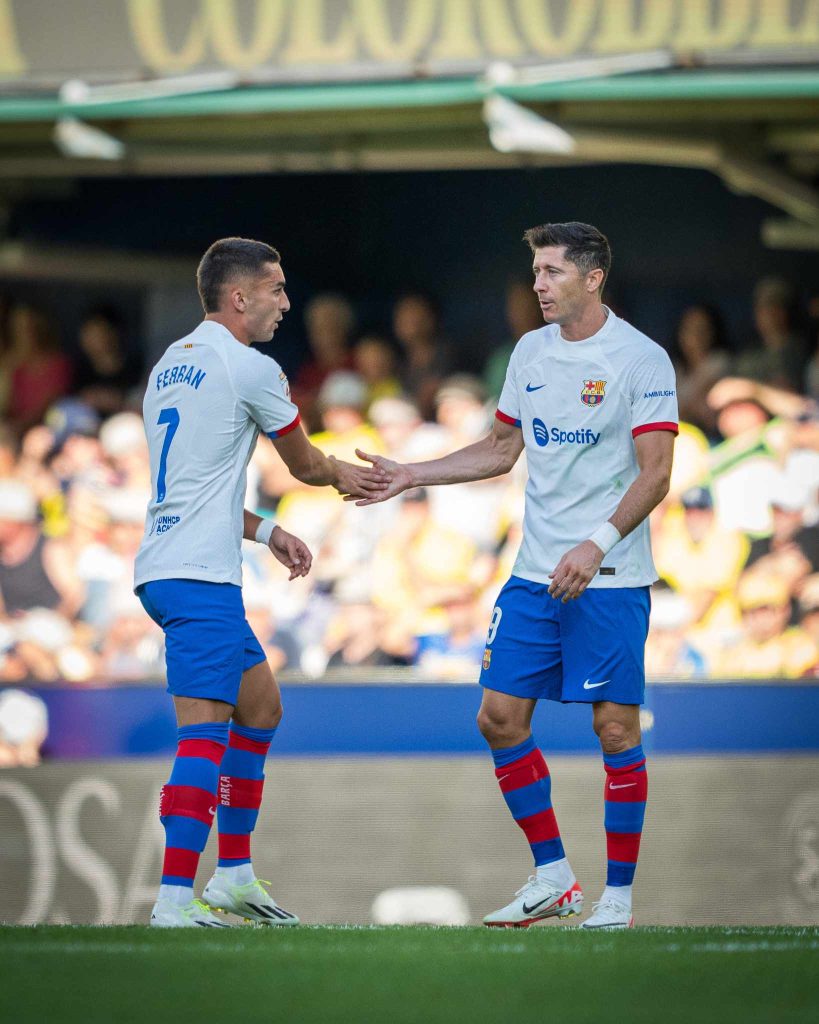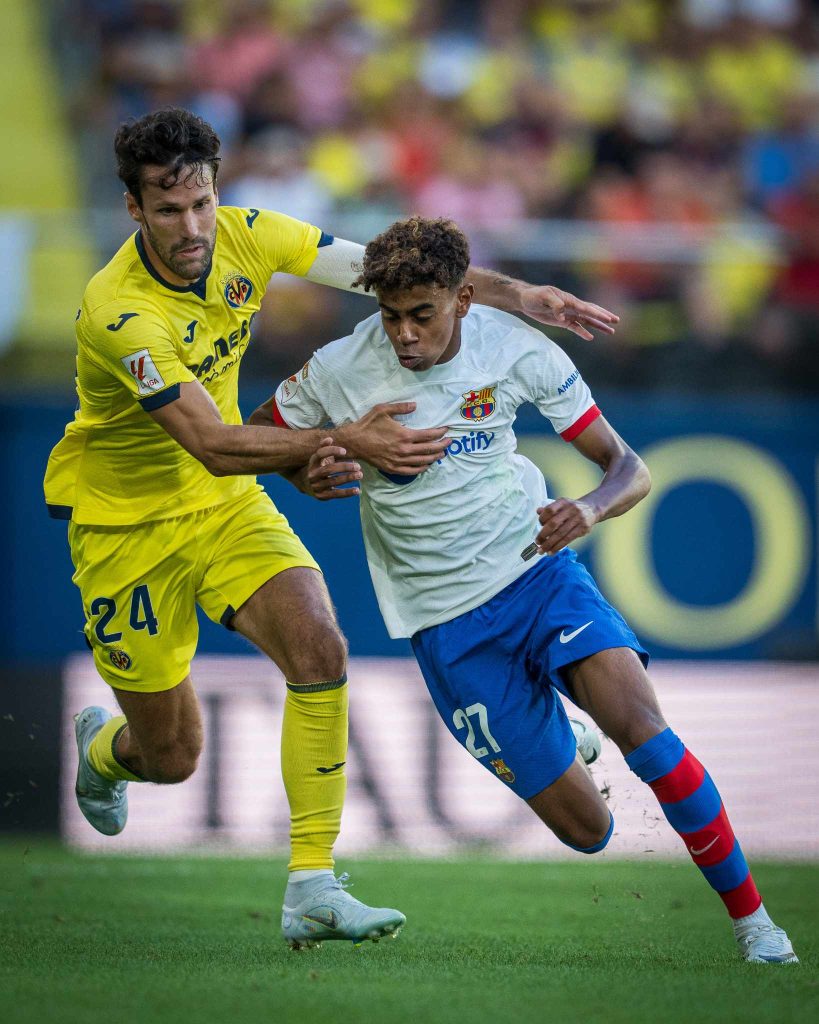 Villarreal's Fightback
Villarreal demonstrated resilience, with Juan Foyth reducing the deficit in the 26th minute through a well-executed header. The equalizer came before half-time, as Alexander Sorloth capitalized on a cross from Pedraza, finding the back of the net in the 40th minute, resulting in a 2-2 scoreline at halftime.
Second-Half Drama
The second half continued to deliver intense action, with Villarreal taking the lead for the first time in the match. Alex Pena's goal in the 50th minute put the hosts ahead, leading to an electrifying atmosphere in the stadium.
Barcelona's Resurgence and Victory
However, Barcelona refused to be subdued. Substitute Ferran Torres displayed individual brilliance, scoring Barcelona's third goal in the 68th minute after a deflected shot rebounded off the defense and into the net. The equalizer was soon followed by a breakthrough from Robert Lewandowski in the 71st minute, breaking his goal drought and securing Barcelona's fourth goal.
Conclusion
As the final whistle blew, Barcelona emerged victorious with a thrilling 4-3 win against a valiant Villarreal side. This dramatic clash showcased the teams' determination and attacking prowess, offering fans an enthralling display of football excellence. Barcelona's hard-earned victory propelled them to 7 points, securing a commendable third place in the La Liga table.