In a crucial match of the European Cup 2024 qualifiers, Denmark clinched a valuable victory against Finland, winning 1-0. The match, which took place in the sixth round of Group H competitions, saw Denmark seize the lead in a dramatic fashion.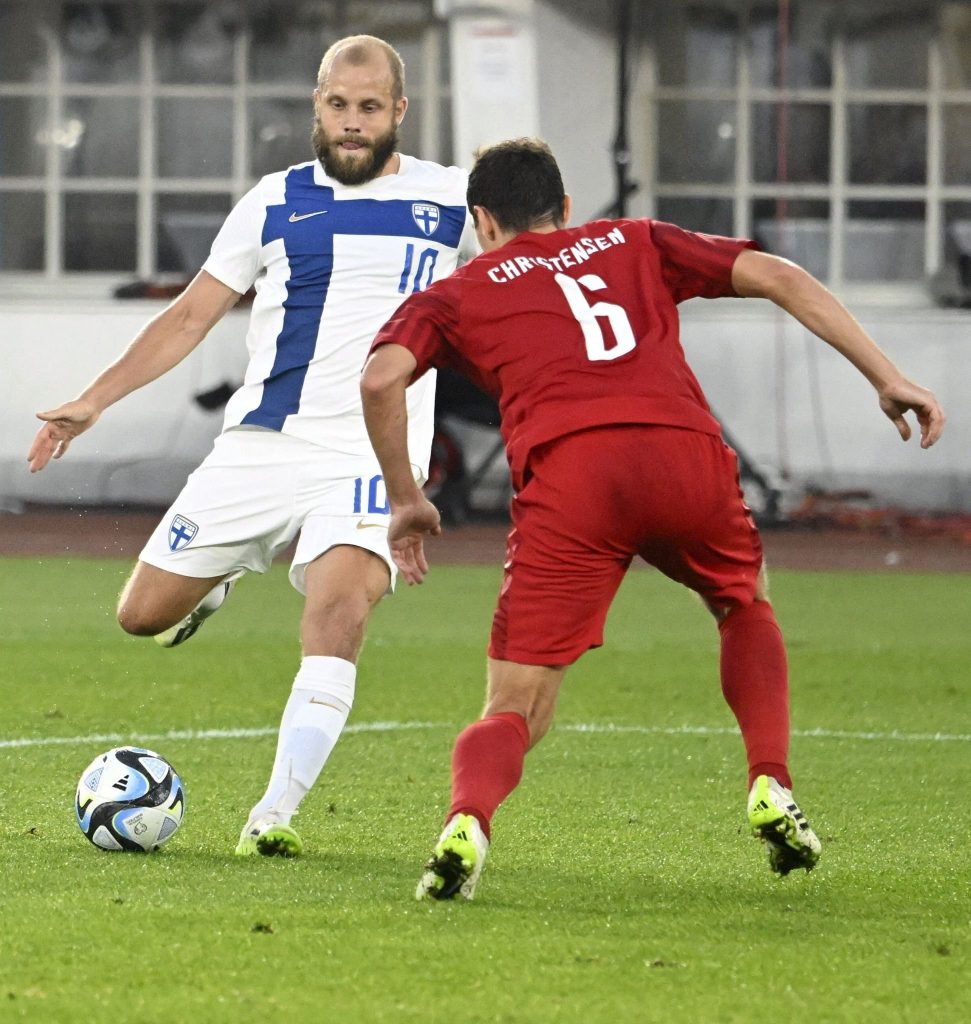 Hojbjerg's Late Heroics
Tottenham player Pierre-Emile Hojbjerg emerged as Denmark's hero, scoring the only goal of the match in the 86th minute with a powerful low shot from outside the penalty area. This late goal proved to be the difference-maker, earning Denmark a well-deserved victory.
Denmark Takes the Lead
With this win, Denmark propelled itself to the top of the group with 13 points, edging ahead of both Finland and Kazakhstan by a single point. The race for qualification to the European finals hosted by Germany next summer is heating up, and Denmark is firmly in contention.
Kazakhstan's Determination
Kazakhstan, determined to secure its first-ever qualification for the Euro, notched its fourth victory by defeating Northern Ireland 1-0 in Astana. This vic tory keeps Kazakhstan in the hunt for one of the two qualification spots.
Continental Finals and the European Nations League Playoff
The winners and runners-up of each group earn direct qualification to the continental finals. However, for teams like Kazakhstan, there is another opportunity through the European Nations League playoff. Kazakhstan currently leads the third group of the third level in the 2022-2023 edition of the competition.
Remaining Challenges
In this competitive environment, teams like San Marino and Slovenia are also vying for their chance. In an upcoming match, they will face each other, with San Marino seeking its first points and Slovenia aiming to secure 13 points and remain in contention. With four rounds remaining, the road to qualification remains long and challenging.
Moldova's Rise in Group Five
Moldova made significant strides in Group Five, temporarily becoming the runner-up with a 1-0 victory over the Faroe Islands. This win brings Moldova's points tally to 8, trailing behind group leaders Czech Republic by goal difference. A point against Albania, who will later host Poland, could further solidify Moldova's position in the group.
The European Cup 2024 qualifiers continue to deliver thrilling matches and unexpected twists as teams battle for a coveted spot in the finals hosted by Germany.