Watch the goals of the match between Brazil and Ecuador 1-1
Ecuador narrowly drew with its guest Brazil (1-1), Thursday evening, in the 15th round of the South American qualifiers for the 2022 World Cup.
The guests started scoring early, by Real Madrid player Casemiro (6th S), in the match that was held at the "Rodrigo Paz" stadium in the Ecuadorean capital, Quito, in the presence of half of the possible audience (21,000 fans).
Because of the violent interventions, the referee issued two red cards to Ecuador goalkeeper Alexandre Dominguez (15th s), and Brazil defender Emerson Royal (20th s).
The referee also issued the red card twice, in the face of Brazil goalkeeper Allison (25th and 95th), but he retracted after returning to the Video Assistant Referee (VAR), and was satisfied the first time with a yellow card, and nothing the second time, after raising the second yellow card. Hence the red for the parcel.
The hosts equalized through defender Felix Torres (75th s).
This is the third match in which the Brazil team, which qualified for the 2022 World Cup, has achieved a tie after playing 14 matches so far in the qualifiers, 11 of which have been won, while they have never lost.
With this result, Brazil raised its score to 36 points in the lead, while Ecuador's balance increased to 24 points in third place.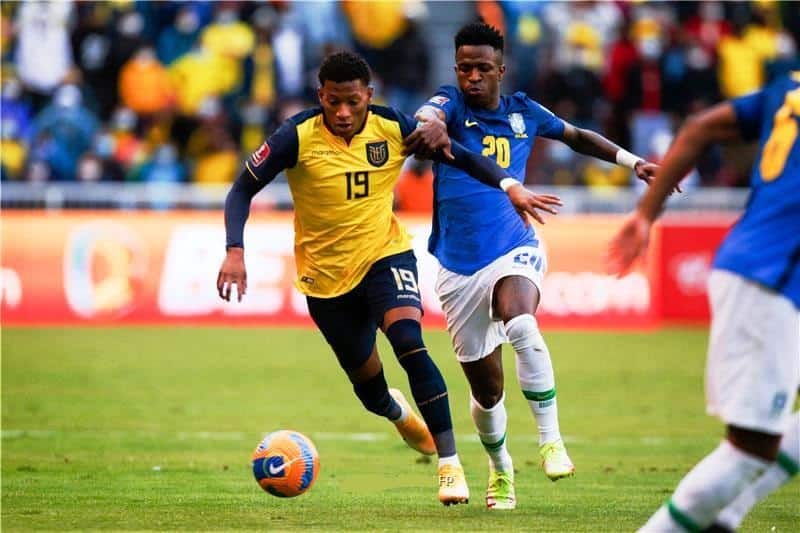 Arbitration scandal .. a match without a VAR!
Equatorial Guinea knockout Mali on penalties
Summary of the Egypt Côte d'Ivoire match