watch Man City – Fulham – Played on 09/02/2023
In a stunning display of power and precision, Manchester City continued their impressive run in the new Premier League season, delivering a resounding 5-1 victory over Fulham at the Etihad Stadium. This thrilling match unfolded in the fourth round of the English Premier League, showcasing City's dominance and Erling Haaland's exceptional performance.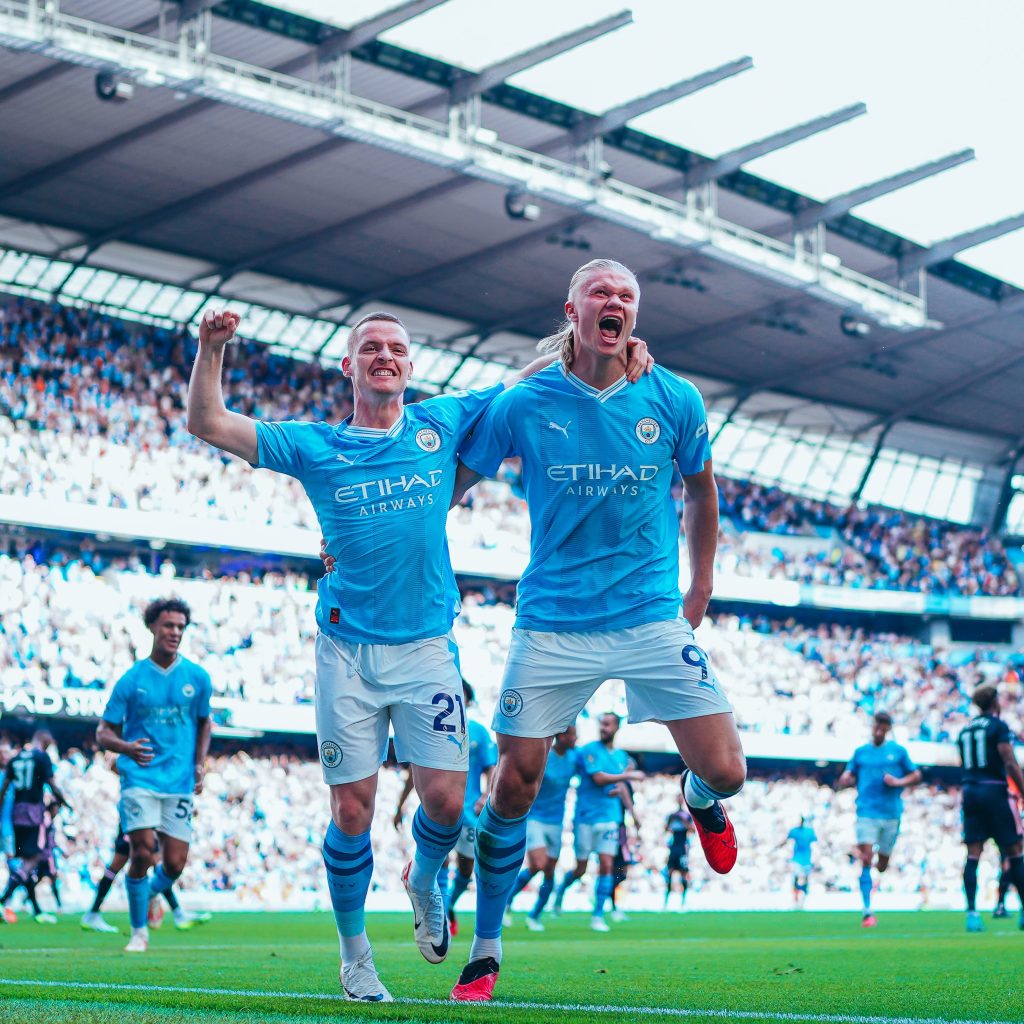 City's Goal-Scoring Spree
Manchester City put on a goal-scoring clinic, netting five times during the match. Julian Alvarez found the back of the net in the 31st minute, followed by Nathan Ake's goal just before halftime in the 45th minute. However, the star of the evening was Erling Haaland, who secured his hat-trick with three brilliant goals in the 58th, 70th, and 90th minutes.
Fulham managed to salvage some pride with a solitary goal, courtesy of Tim Ream in the 33rd minute. Despite their efforts, Fulham struggled to match City's firepower.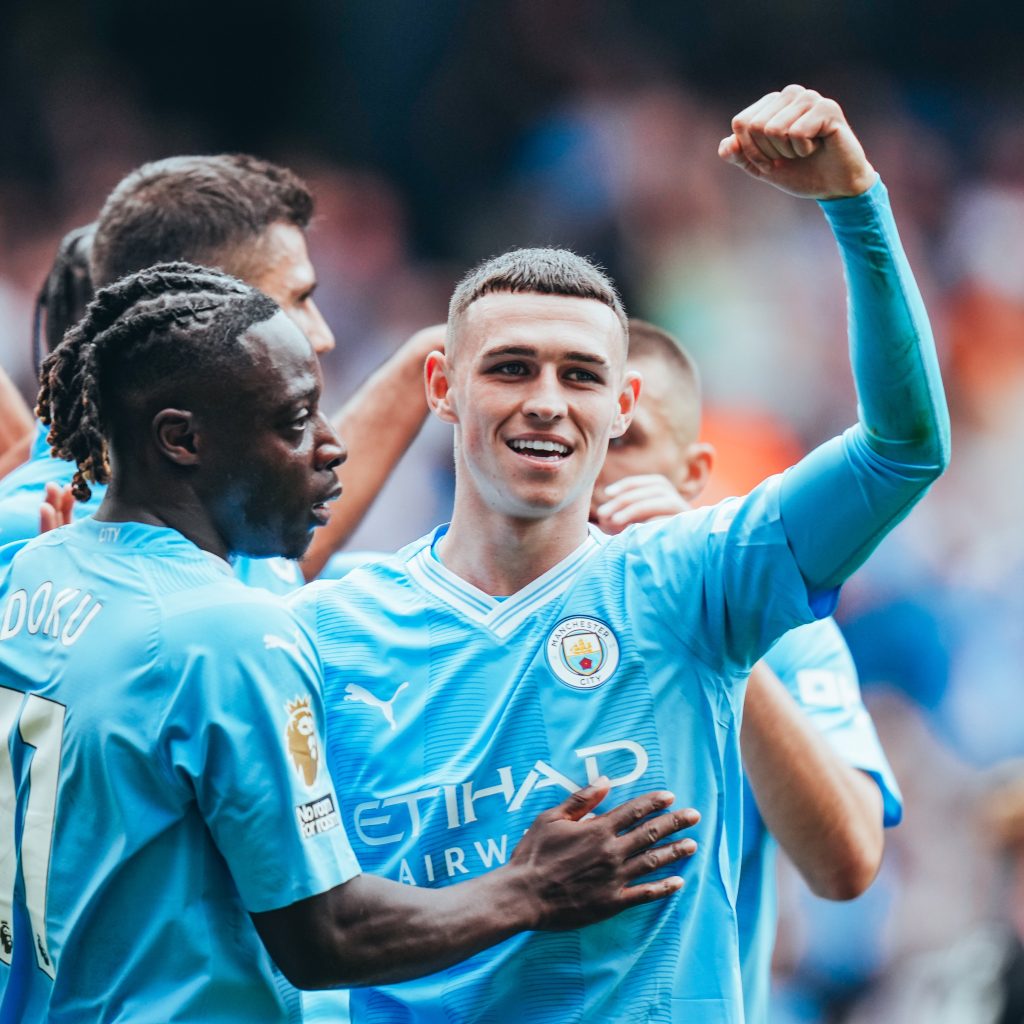 City's Dominance in the Premier League
With this commanding victory, Manchester City soared to the top of the Premier League standings, boasting a perfect record of 12 points from four matches. In contrast, Fulham found themselves in 14th place with a modest tally of 4 points.
Key Moments
The match saw its first significant opportunity in the 27th minute when Phil Foden penetrated Fulham's penalty area. However, instead of taking a shot, Foden chose to pass to Haaland, but Fulham's defense thwarted the chance.
City's breakthrough came in the 31st minute as Haaland received a pass from Mateo Kovacic inside the penalty area, setting up Julian Alvarez for a well-placed shot that found the back of the net.
Fulham responded swiftly in the 33rd minute when a corner kick from Pereira led to a shot by Jimenez, which Ederson initially blocked but could not prevent from crossing the goal line. Ream capitalized on the opportunity, making it 1-1.
In the dying moments of the first half, City extended their lead to 2-1 as Nathan Ake headed the ball into the net from a corner kick.
City continued to dominate in the second half, with Alvarez's pass deflecting off Ream and allowing Haaland to score his second goal in the 58th minute. A penalty kick was awarded to City in the 68th minute after Alvarez was blocked by Diop, and Haaland coolly converted it in the 70th minute, securing his hat-trick.
Haaland completed his sensational performance in the closing moments of the match, scoring his third goal in the fifth minute of stoppage time, sealing Manchester City's convincing 5-1 victory over Fulham.
This emphatic win solidifies Manchester City's position as a formidable force in the Premier League, with Haaland's exceptional hat-trick stealing the spotlight in an electrifying contest.