⚽🔥 Galatasaray 2 – 2 FC Copenhagen: Exciting Match Ends in Thrilling Draw – Watch the Amazing Goals Here! ⚽🔥
Introduction:
In a highly anticipated UEFA Champions League clash, Galatasaray, the Turkish football giants, showcased their resilience and determination by securing a valuable point in a thrilling 2-2 draw against Copenhagen, the formidable Danish visitors. The electrifying match left fans on the edge of their seats, and both teams left the pitch with a sense of accomplishment.

The encounter kicked off with Copenhagen asserting their dominance, and it wasn't long before they broke the deadlock. In the 35th minute, Mohamed Younesi unleashed a precise strike that found the back of Galatasaray's net, sending the visiting supporters into jubilation. Copenhagen's early lead hinted at a challenging night for the home side.
Copenhagen Doubles the Advantage:
Galatasaray, however, did not succumb to the early setback and fought valiantly to regain control of the match. Unfortunately for the Turkish side, Copenhagen extended their lead in the 52nd minute, courtesy of a clinical finish by Diego Gonçalves. At this point, the odds seemed stacked against Galatasaray.

The dynamics of the match took an unexpected turn in the 73rd minute when Elias Gjelert, a key player for Copenhagen, was shown a red card. Reduced to ten men, Copenhagen faced an uphill battle to maintain their lead and secure the victory.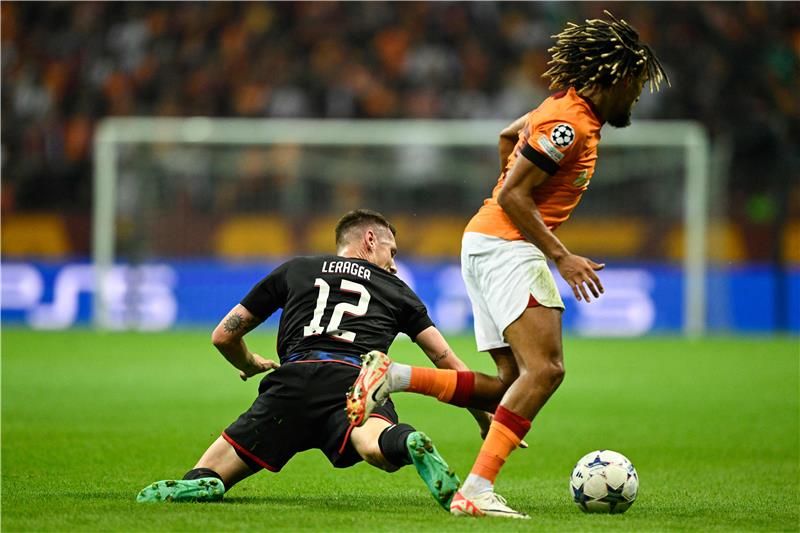 Galatasaray's Late Heroics:
Galatasaray seized the opportunity presented by Copenhagen's numerical disadvantage, launching a remarkable late-game resurgence. In the 86th minute, Sasha Boy capitalized on a goal-scoring opportunity with a clinical finish that sent the home crowd into raptures. The stadium's atmosphere reached fever pitch when Titi added another goal just two minutes later, leveling the score at 2-2. Galatasaray's late heroics showcased their unwavering spirit and determination to salvage a point.

The final whistle marked the end of a pulsating contest that ultimately saw both teams earning their first points in the UEFA Champions League group stage. With Bayern Munich and Manchester United also part of this competitive group, football enthusiasts can look forward to more thrilling encounters in the prestigious tournament.
This thrilling draw between Galatasaray and Copenhagen will undoubtedly be remembered as a testament to the unpredictable and exciting nature of the UEFA Champions League.