Barcelona Women Secure Champions League Title with Historic Comeback
Barcelona's women's team clinched the Champions League title in a thrilling final against Wolfsburg at the Philips Stadion in the Netherlands. In a remarkable turnaround, Barcelona overturned their first-half deficit and scored three unanswered goals in the second half to secure their second-ever title in the club's history.
Barcelona's First-Half Struggle
Barcelona's women found themselves trailing in the first half, as Wolfsburg's Ewa Bajor opened the scoring in the third minute, followed by Alexandra Pope's goal in the 37th minute. Barcelona faced an uphill battle to turn the tide of the match.
Barcelona's Historic Second-Half Comeback

The second half witnessed an extraordinary comeback by Barcelona's women. Patricia Guijaro emerged as the hero, scoring two crucial goals in the 48th and 50th minutes, swiftly erasing their deficit. The momentum shifted in Barcelona's favor, and Fridolina Rulfo added to the team's triumph with a goal in the 70th minute.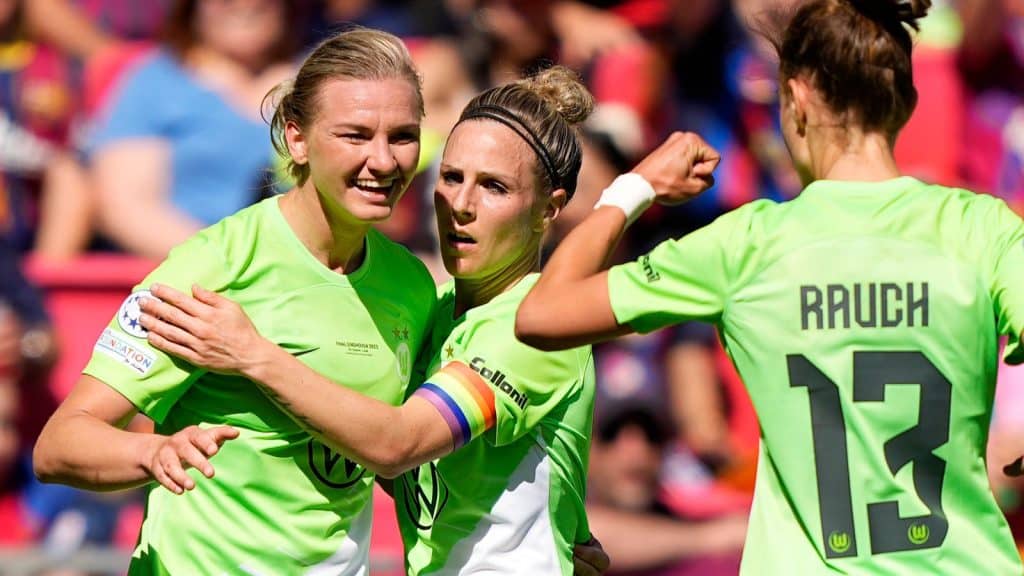 Barcelona's Treble Triumph

This Champions League victory marks Barcelona's third major trophy in the women's game this season, following their success in the league and the local Super Cup. The club's women's team has showcased exceptional talent and determination throughout the campaign, culminating in this historic achievement.
Conclusion:

Barcelona's women's team demonstrated remarkable resilience and skill in their Champions League final against Wolfsburg. Overcoming a first-half deficit, they staged an incredible comeback in the second half, securing the title with a 3-2 victory. This triumph adds to their impressive season, as they claim their third major trophy. Barcelona's women have etched their names in the history books, leaving an indelible mark on women's football.