Leipzig Stuns Bayern Munich, Handing Dortmund a Chance for the Title
Introduction: Bayern Munich suffered a surprising 1-3 defeat at their home stadium, the Allianz Arena, against Leipzig in the 33rd round of the German League. Konrad Leimer's hat-trick, including two penalty kicks, led Leipzig to victory and gave Borussia Dortmund a valuable opportunity to claim the league title.
Leipzig's Triumph and Bayern's Setback
Leipzig's impressive performance allowed them to secure a crucial win, reaching 63 points and solidifying their third-place position in the standings. On the other hand, Bayern Munich's lead was halted at 68 points, opening the door for Borussia Dortmund, who sit just one point behind.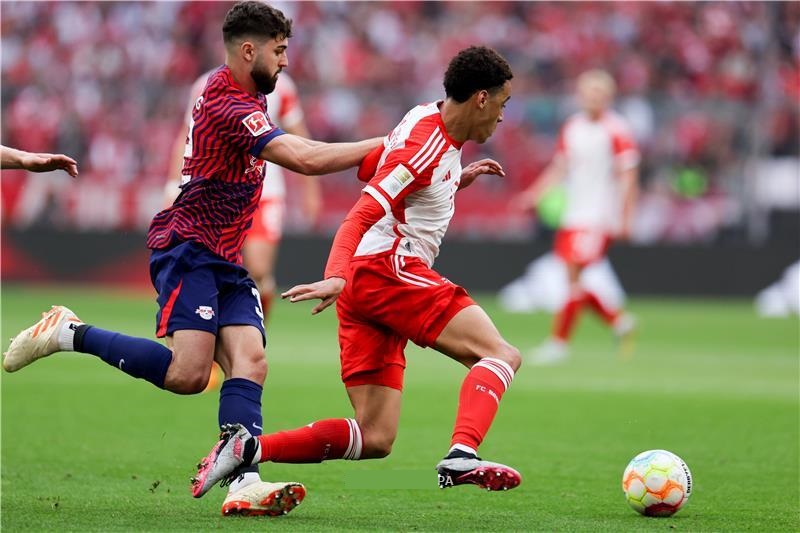 First Half: Bavarian Dominance and Gnabry's Goal
Bayern Munich asserted their dominance from the beginning, forcing Leipzig to defend their own goal. Serge Gnabry broke the deadlock in the 25th minute, finding the net and putting Bayern in the lead.
Leipzig's Response and Close Calls
Motivated by the scoreline, Leipzig pushed for an equalizer. Dominik Szoboszlai and Dani Olmo had their attempts saved by Bayern's goalkeeper. The first half ended with Bayern maintaining a 1-0 advantage.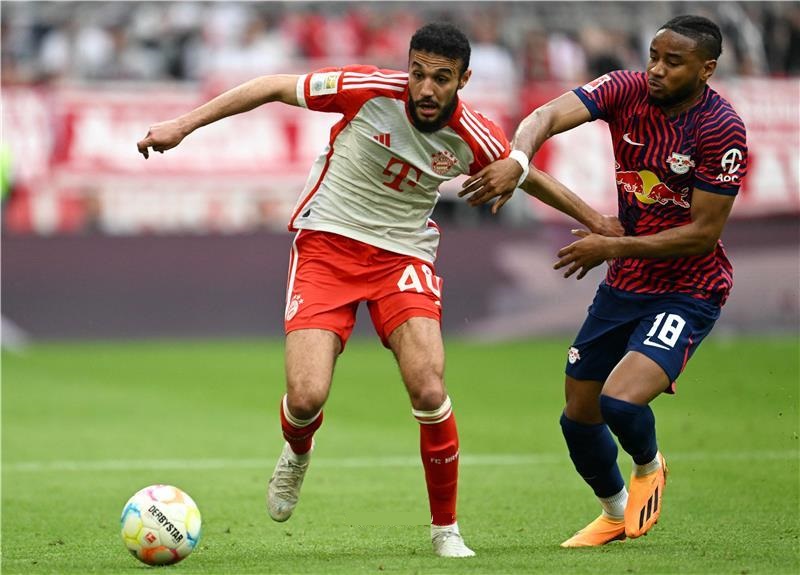 Second Half: Leipzig's Comeback and Penalty Drama
The second half started calmly, with neither team creating many chances initially. However, Leipzig launched a quick attack, resulting in Konrad Leimer's goal, leveling the score. Shortly after, Benjamin Pavard committed a foul, leading to a penalty kick that Christopher Nkunku successfully converted, giving Leipzig the lead.
Late Drama and Leipzig's Victory
As Bayern sought an equalizer, their coach made substitutions to bolster their attack. However, Leipzig's goalkeeper, Janis Blaswich, made impressive saves to deny Bayern. Nkunku had a chance to seal the match, but his shot was saved by the Swiss goalkeeper. Later, Leipzig was awarded another penalty kick, which Dominic Szoboszlai converted, securing their victory with a 3-1 scoreline.
Conclusion: Leipzig's stunning win over Bayern Munich has given Borussia Dortmund an excellent opportunity to seize the league title. As the German League enters its final round, all eyes will be on Dortmund as they aim to capitalize on Leipzig's gift and claim the coveted championship.