Lautaro's Goal Sends Inter to Champions League Final with Victory over Milan
In a heated derby match, Inter emerged victorious once again, defeating Milan 1-0 at the Giuseppe Meazza Stadium in the second leg of the Champions League semi-final. Lautaro Martinez scored the decisive goal in the 74th minute, securing Inter's place in the final with a comprehensive 3-0 aggregate win over the two legs.
Intense Start and Near Misses
The game kicked off with both teams displaying strong intent. In the third minute, DiMarco delivered a cross from the right, met by Barella's header, which set up Dzeko for a powerful strike. However, Maenan made an exceptional save, although the referee called a foul on Barella. Milan responded swiftly as Theo Hernandez unleashed a long-range shot from over 30 meters, narrowly missing the target.
Barella had a chance in the 7th minute, receiving a long pass from Chalhan, but his shot from the edge of the penalty area went wide. Onana, the Milan goalkeeper, almost gifted a goal to Inter when he misjudged a cross. Jiro's header was cleared by Darmian just in time. Shortly after, Onana redeemed himself with a crucial save, denying Diaz's shot following a cross from Tonali.
Inter's Dominance and lautaro's Heroics
Amidst the intense atmosphere, Inter continued to create dangerous opportunities. Dzeko provided a superb pass to Dumfries, who set up Barella in front of the goal. However, Maenan made an outstanding save with one hand, with the referee ruling an offside. In the 23rd minute, Barella outmaneuvered Theo and delivered a cross to Dzeko, who passed it to Mkhitaryan, but the Armenian's shot sailed over Milan's crossbar.
Liao made an immediate impact after being introduced in the 38th minute, launching a penetrating run into the area and narrowly missing the target with a powerful strike. Maenan showcased his skills once again in the 39th minute, saving Dzeko's header from Chalhan's well-executed free kick. The ensuing corner found Barella, who passed to Lautaro on the edge of the penalty area, but the Argentine's powerful shot just cleared the crossbar.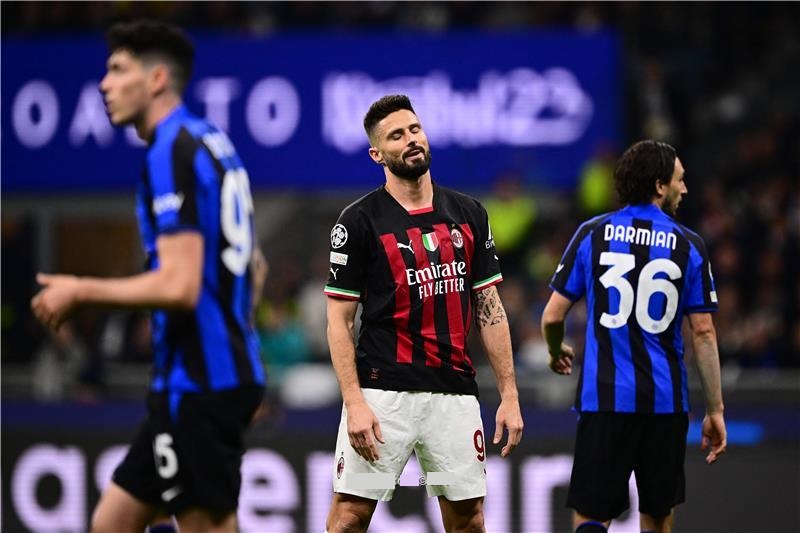 Lautaro's Goal and Late Drama
In the 74th minute, Lautaro Martinez made his mark on the match. He received a pass inside the area, combined with Lukaku, and calmly fired a left-footed shot into the near post, leaving Maenan helpless as the ball nestled into the net. Lautaro came close to adding a second goal, cleverly attempting to chip the advancing goalkeeper, but Maenan managed to deflect it for a corner.
Maenan continued to deny Inter, making an impressive save in stoppage time to deny Lukaku's fierce left-footed shot. His exceptional goalkeeping efforts kept the scoreline at 1-0 in favor of Inter.
Looking Ahead
With their victory over Milan, Inter now eagerly awaits the outcome of the Manchester City and Real Madrid match to determine their opponent in the Champions League final. The Nerazzurri showcased their determination and quality throughout the match, underlining their readiness to compete for the