Federico Chiesa Leads Juventus to Victory Against Udinese in Season Finale
Introduction:
Juventus concluded their season on a positive note, securing a crucial win against Udinese thanks to Federico Chiesa's decisive goal in the second half. The Bianconeri finished the match with a clean sheet, as Leonardo Bonucci's effort hit the crossbar. This victory allowed Juventus to end the season on a high.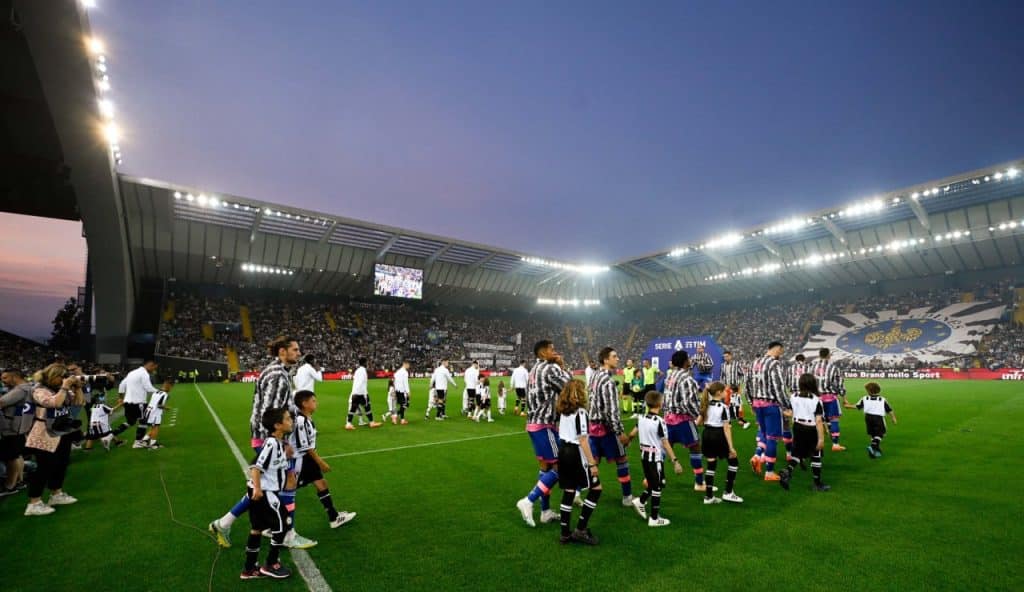 Early Opportunities:

The final game commenced with an energetic start, as Juventus came close to taking an early lead following a goalkeeper error by Marco Silvestri. However, Udinese's defense managed to limit the danger after Fabio Meretti was delayed in capitalizing on the opportunity. The home side's first attack saw Beto's header go over the goal, keeping the scoreline level.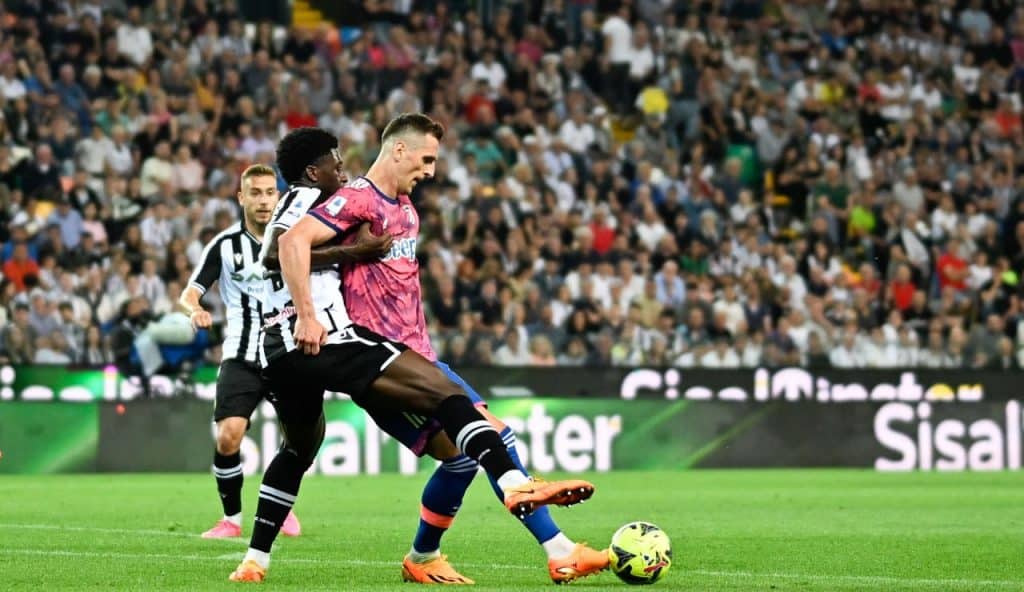 Juve's Dominance:

As the game progressed, Juventus increased the tempo and applied more pressure on Udinese's defense. Juan Cuadrado's powerful free kick was skillfully tipped away by Silvestri, preventing Bonucci from finding the back of the net. A sequence of play between Arkadiusz Milik and Federico Chiesa resulted in a corner kick, with Keiza's shot deflecting off target. Juventus continued to exploit set pieces, and Bonucci's header struck the underside of the crossbar, denying them the breakthrough.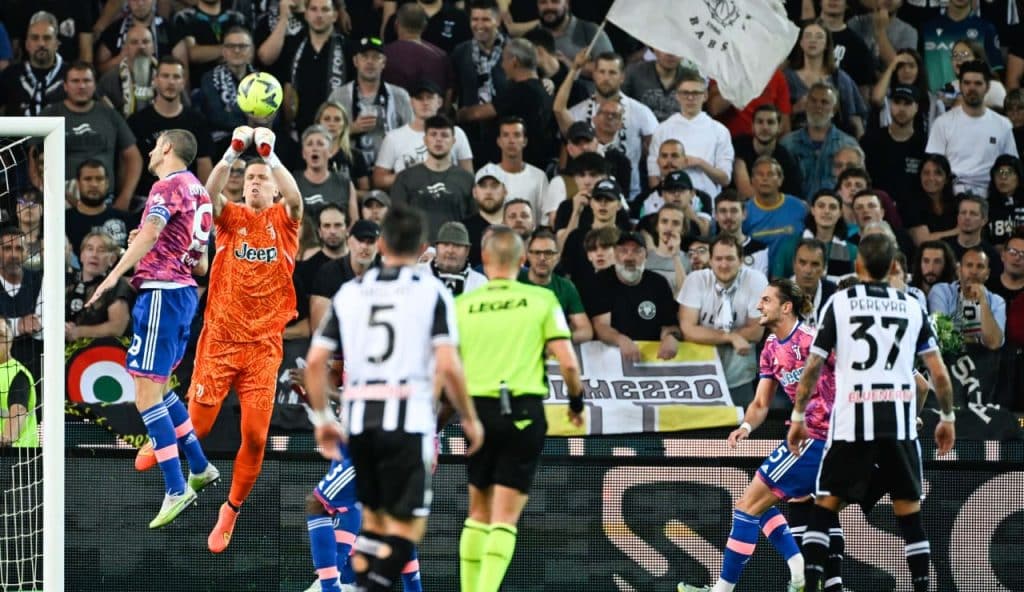 Chiesa's Decisive Strike:

The first half concluded without any goals, prompting Massimiliano Allegri to make a substitution, bringing on Samuel Illing Jr. for Philip Kostic. This change had an immediate impact as Illing Jr. provided a cross that found Chiesa, whose shot narrowly missed the target. Juventus maintained their dominance in the midfield during the second half, with Adrien Rabiot and Cuadrado both going close. Finally, Manuel Locatelli's pass found Chiesa inside the Udinese area, and the No. 7 unleashed an unstoppable shot into the far corner of the net, giving Juventus the lead.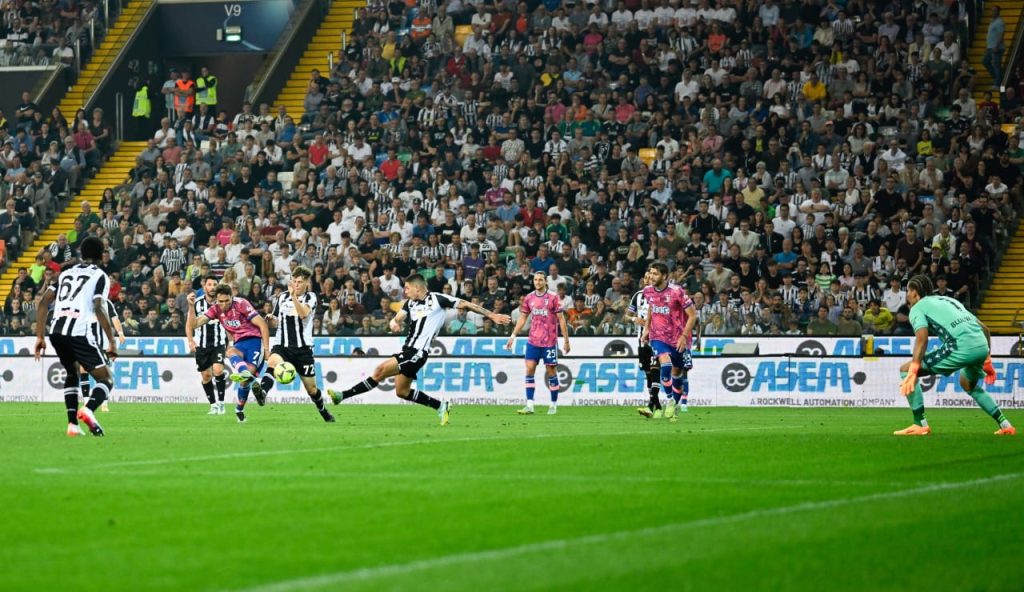 Late Drama:

With over 20 minutes remaining, both teams created several chances. Udinese's Sandy Lovric and Nohan Perez tested Wojciech Szczesny with long-range efforts, but the goalkeeper made crucial saves. In between, Locatelli came close to scoring his first goal of the season, only to be denied by Silvestri's brilliant save. Despite a prolonged stoppage time, Chiesa's goal proved to be the match-winner, securing Juventus a seventh-place finish to conclude the season.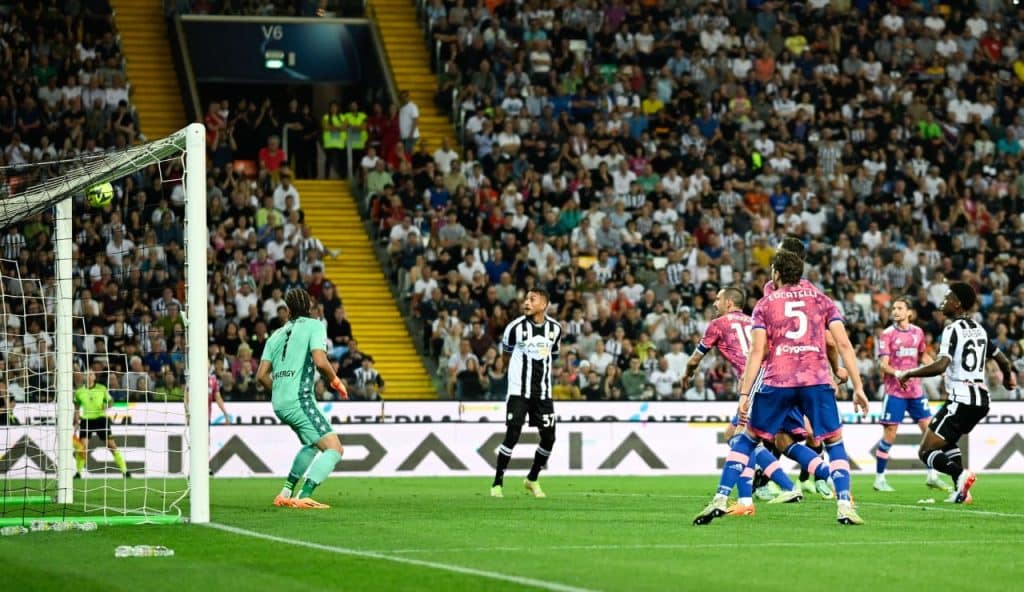 Conclusion:

Federico Chiesa's crucial goal propelled Juventus to a victory over Udinese in their season finale. The win provided a positive end to their campaign, with the Bianconeri finishing in seventh place. Juventus displayed dominance throughout the match, creating numerous opportunities and demonstrating their determination. As they reflect on the season, they will look to build on this victory and strive for greater success in the future.