Sevilla Ends Season with Defeat Against Real Sociedad Despite Lamela's Goal
Introduction:
Sevilla concluded their season with a disappointing loss against Real Sociedad at the Reale Arena. Despite Lamela's goal giving them hope until the end, a fatigued Sevilla side from their Europa League triumph fell short against a determined Sociedad team that secured a Champions League qualification spot.
Fatigue and Midway Setback:

Having achieved their ultimate goal of winning the Europa League earlier in the week, Sevilla approached the final league game with a tired squad. Resting several key players, they conceded a goal midway through the first half. Although Sevilla responded well in the second half, their lack of finishing allowed Sociedad to extend their lead to 2-0 through Ali-Chou.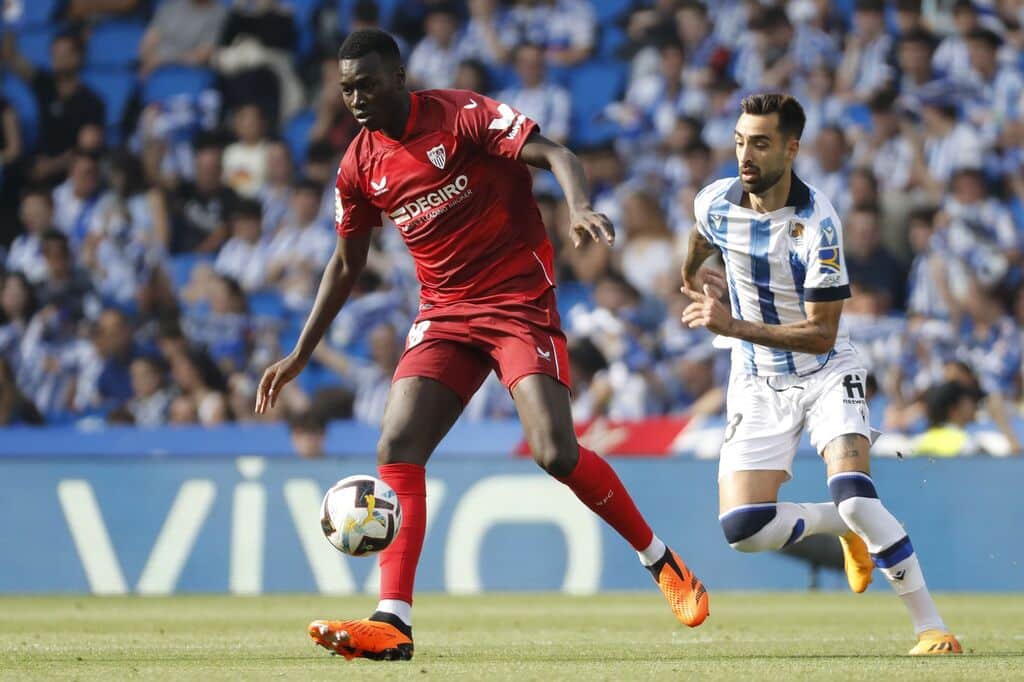 Lamela's Goal and Tense Final Moments:

Lamela managed to narrow the deficit and make the last quarter of the match more exciting. However, Sevilla's tired legs prevented them from equalizing against a strong Sociedad side. Despite a valiant effort, Sevilla couldn't find the back of the net, and Sociedad thought they had a third goal, which was eventually disallowed. Ultimately, Sevilla's European triumph overshadowed their 12th-place finish in the league.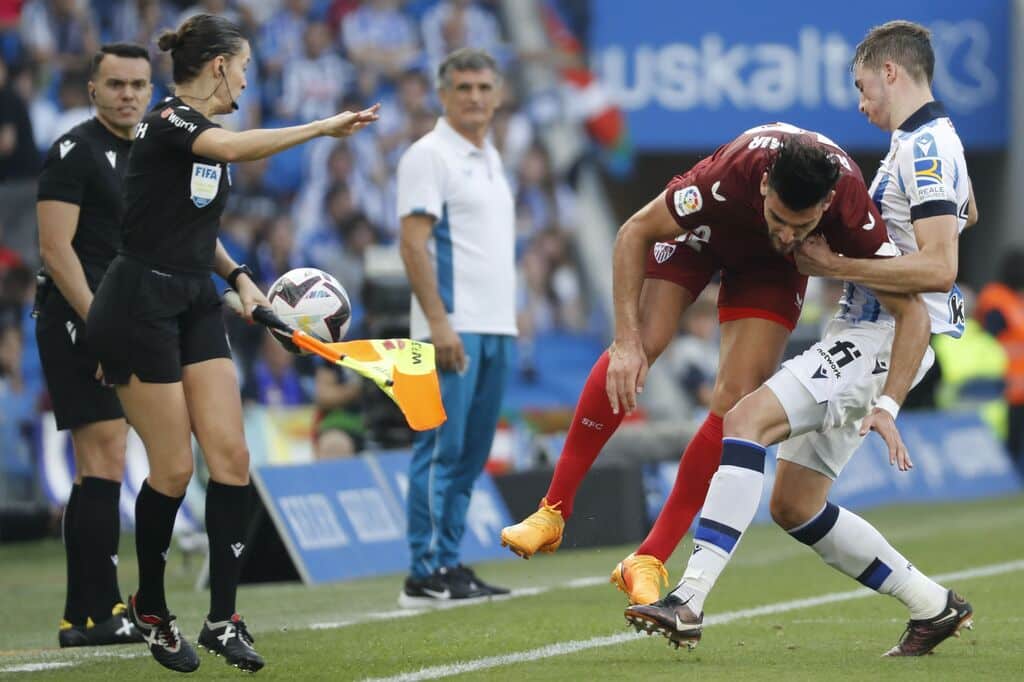 Context and Early Chances:

It is important to consider the context of the match. Sevilla had achieved their goals and were mentally and physically exhausted after their Europa League success. In the opening minutes, Rafa Mir had a chance to score from Lamela's perfect pass, but he couldn't convert. Sociedad quickly responded, with Sorloth's volley saved by Dimitrovic. The Norwegian then shot over the bar, and Sevilla faced an early setback when Montiel suffered a muscle injury and was replaced by Jesús Navas.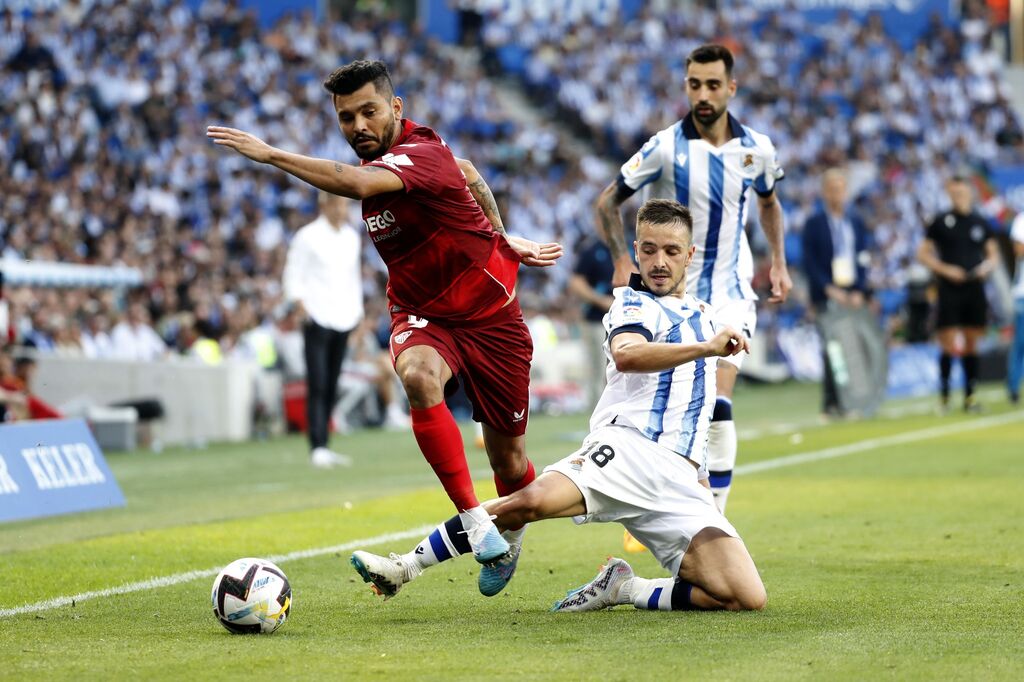 Entertaining Match with Missed Opportunities:

The game was entertaining from the start, with both teams creating chances. Parnitexia and Rafa Mir had opportunities to score for Sevilla, while Manu Bueno showcased an impressive performance. Real Sociedad dominated the game and took the lead through Press, capitalizing on a well-executed attack. Sevilla struggled to respond before halftime due to fatigue.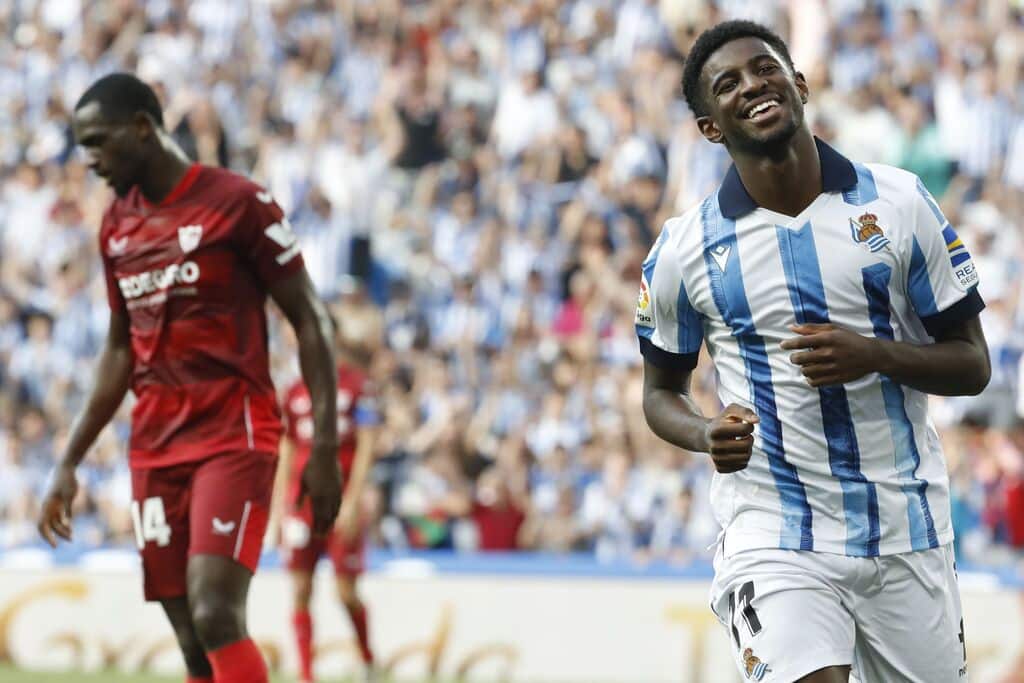 Second Half Efforts and Substitutions:

Sevilla made changes early in the second half, introducing Alex Telles and Nianzou. The team displayed determination and came close to equalizing through Oliver's shot that hit the post. Manu Bueno and Lamela also tested Sociedad's goalkeeper, resulting in corner kicks. Despite their efforts, Sevilla couldn't convert their chances, and fatigue started to impact their performance.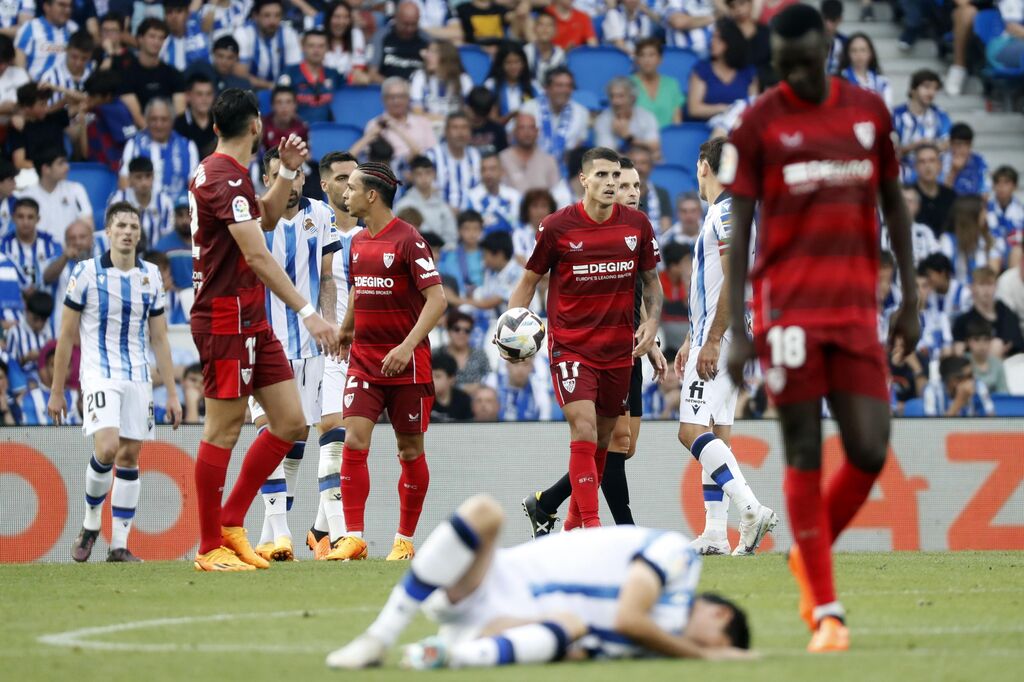 Late Drama and Final Outcome:

Real Sociedad extended their lead with Ali Chu's goal, putting the match seemingly out of reach for Sevilla. However, Lamela provided a glimmer of hope with a well-taken finish assisted by Suso. Tension filled the remaining minutes, but Sociedad's third goal from a corner kick was disallowed. Sevilla's fans continued to support their team, but they ultimately fell short against a well-prepared Sociedad side.
Conclusion:

Sevilla's season ended on a disappointing note with a defeat against Real Sociedad. Despite Lamela's goal and the team's European triumph, fatigue played a significant role in their performance. The result, combined with their 12th-place finish in the league, highlights the challenges of balancing domestic and European competitions. Sevilla will now look ahead to regrouping and preparing for future campaigns.