Fiorentina – Inter Milan – Played on 10/22/ 2022
Inter snatched a dramatic victory from its host Fiorentina 4-3, in the 11th round of the Italian League, today, Saturday.
The match was held at the Artemio Franchi stadium, where Inter advanced with an early goal after only two minutes from the start through Nicolo Barilla, then Argentine Lautaro Martinez doubled the score for the visiting team in the 15th minute.
But Fiorentina got a penalty kick, with Arthur Cabral scoring a goal for the team in the 33rd minute, after which the first half ended with Inter leading by two goals to one.
In the second half, Jonathan Iconi equalized for Fiorentina in the 60th minute, but Inter Milan also got a penalty kick, from which Lautaro Martinez scored his second goal and the third for his team in the 73rd minute.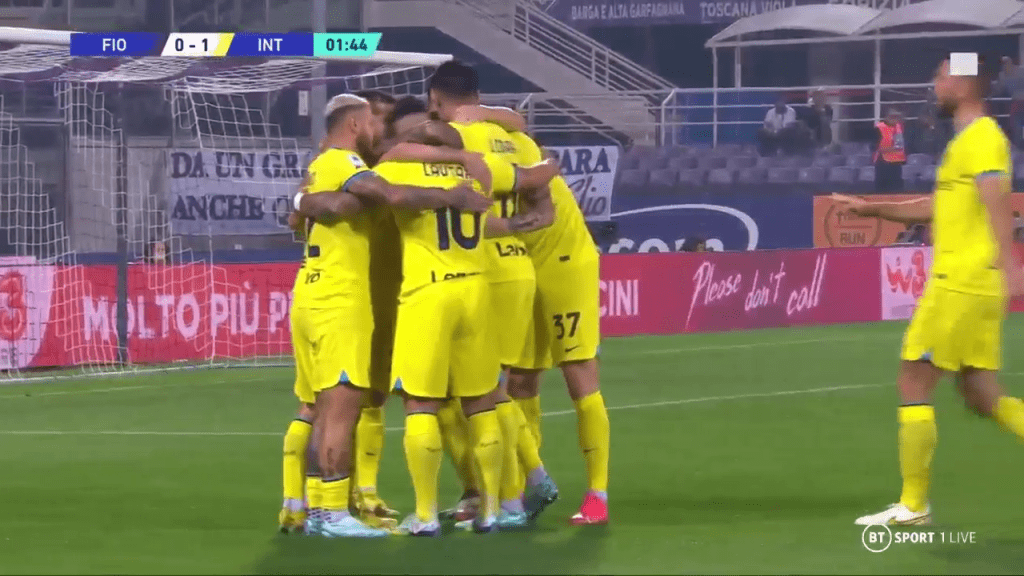 In the last minute of the match, Serbian striker Luka Jovic scored the equalizer for Fiorentina, before Armenian midfielder Henrikh Mkhitaryan snatched the deadly winning goal for Inter in the fifth minute of overtime.
Inter Milan raised its score to 21 points in seventh place, and Fiorentina's balance stopped at ten points in thirteenth place.
At the Areque, Salernitana owes the victory over Spezia to defender Pasquale Mazzuki, who scored the decisive goal in the 48th minute.
The win raised Salernitana's balance to 13 points to advance to ninth place, and Spezia's balance stopped at nine points in fifteenth place.