Goals: Juventus – Verona – Played on 04/01/2023
Juventus earned a crucial victory against Hellas Verona on Saturday in their 28th-round match of the Italian League, "Serie A". The Bianconeri's Italian striker, Moise Kean, scored the only goal of the match in the 55th minute, giving his team the clean goal they needed to secure the win.
Kean's Goal Secures Victory for Juventus
The match was a closely contested battle, with both sides fighting hard to break the deadlock.
However, it was Kean's goal that made the difference in the end, giving Juventus a 1-0 victory over Verona.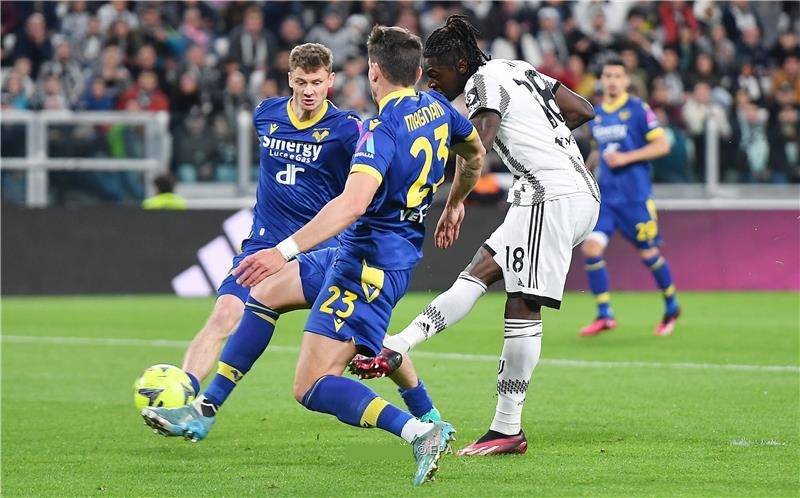 Third Consecutive Serie A Win for the Old Lady
This win marks Juventus' third consecutive Serie A victory, following wins over Sampdoria and Inter Milan in the previous two rounds. The team's recent winning streak has helped boost their confidence and improve their position in the league standings.
Bianconeri Rise in Standings with 3 Points
With this victory, the Bianconeri have now raised their score to 44 points, placing them in seventh place in the Serie A standings.
On the other hand, Verona's balance stopped at 19 points, leaving them in 18th place.
Overall, the match was a crucial one for Juventus as they continue to fight for a higher position in the Serie A standings.
With Kean's goal and their recent winning streak, the Bianconeri are looking to build on their success and maintain their momentum throughout the rest of the season.