Latvia 0 – 2 Wales: Watch the Match Highlights! ⚽🇱🇻 0-2 🏴󠁧󠁢󠁷󠁬󠁳󠁿
Wales Revives Hopes with Victory Over Latvia
Wales, victory, Latvia, Euro 2024 qualifiers
Introduction
In the Euro 2024 qualifying campaign, the Wales national team rekindled their winning spirit as they triumphed over Latvia with a convincing 2-0 victory on Monday. This win came as a much-needed boost for Wales in the midst of the qualifiers.
Aaron Ramsey Leads the Way
Wales' star player, Aaron Ramsey, opened the scoring for the visitors in the 29th minute of the match, converting a penalty at the Skonto Stadium.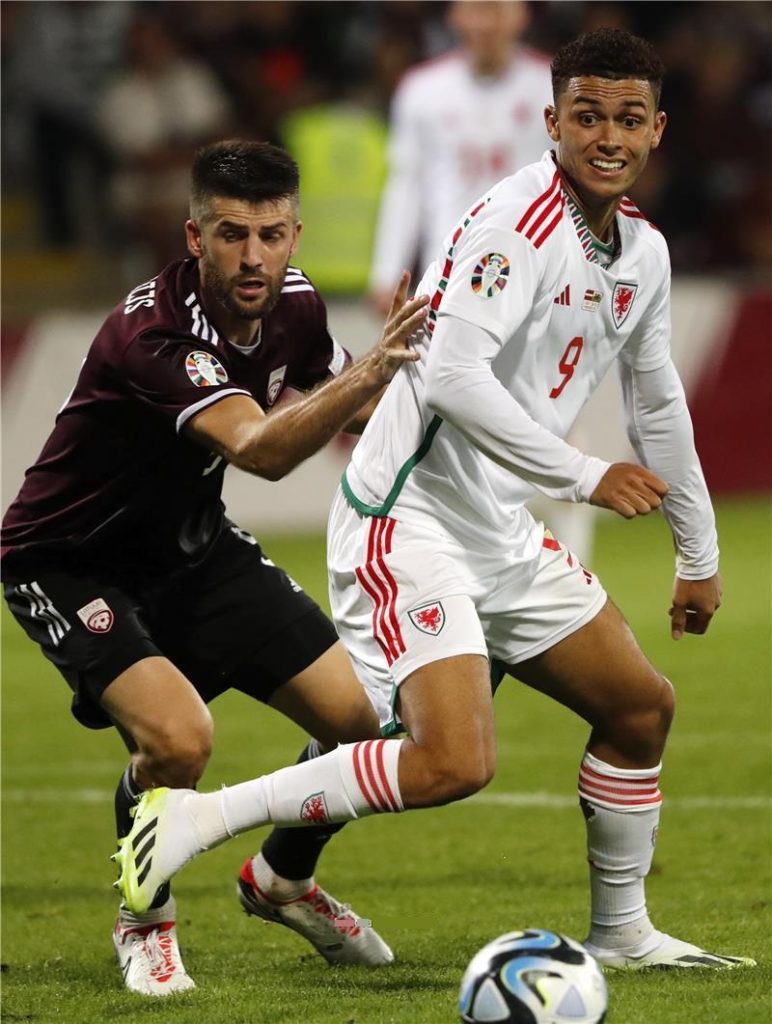 Late Goal Secures Victory
As the match neared its conclusion, Wales sealed the victory with a second goal, courtesy of David Brooks during injury time.
Wales Bounces Back
Following two consecutive losses to Armenia and Turkey, the Welsh team managed to bounce back and secure three crucial points. This victory propelled them to 7 points, positioning them in fourth place. Wales remains hopeful of qualification, trailing behind Armenia only on goal difference. They are still within striking distance of the group leaders, Croatia and Turkey, by just 3 points.
Latvia Continues to Struggle
On the other hand, Latvia had no respite in this round, suffering their fifth consecutive defeat in the qualifiers, which leaves them at the bottom of the group with no points.
Croatia Takes the Lead
Earlier in the day, the Croatian national team climbed to the top of the group with a hard-fought 1-0 victory over Armenia.
Conclusion
Wales' victory over Latvia breathes new life into their Euro 2024 qualifying campaign, reigniting their hopes of securing a place in the tournament. Despite facing setbacks, they remain determined to challenge the group leaders and advance to the European Championship.