Sevilla vs. Lens Highlights: A 1-1 Thriller in the Champions League
Introduction:
In a highly anticipated UEFA Champions League opener, Sevilla, the Spanish football powerhouse, faced off against Lens, the French underdogs, at the iconic Ramon Sanchez-Pizjuan Stadium. This clash of football titans promised an exhilarating contest as both teams sought to make a statement in Group B.

The match began with a flurry of excitement as Sevilla's Lucas Ocampos found the back of the net in the 9th minute. The home crowd erupted in jubilation as their team took the lead with Ocampos showcasing his clinical finishing skills. The early goal set the stage for an intense battle between the two sides.

Lens, however, proved that they were not in Seville to simply make up the numbers. Angelo Fulgini, Lens' talismanic midfielder, displayed his brilliance by equalizing in the 24th minute. Fulgini's goal demonstrated Lens' determination and skill, leaving the Sevilla defense stunned and the visitors jubilant.

As the final whistle blew, the scoreboard read 1-1, leaving both Lens and Sevilla with a single point each. This hard-fought draw saw them sharing second place in Group B, setting the stage for an intriguing group stage battle.

In the same group, Arsenal delivered an impressive performance by securing a commanding 4-0 victory over PSV Eindhoven. With this resounding win, Arsenal claimed the top spot in the group, making a strong statement in their quest for Champions League glory.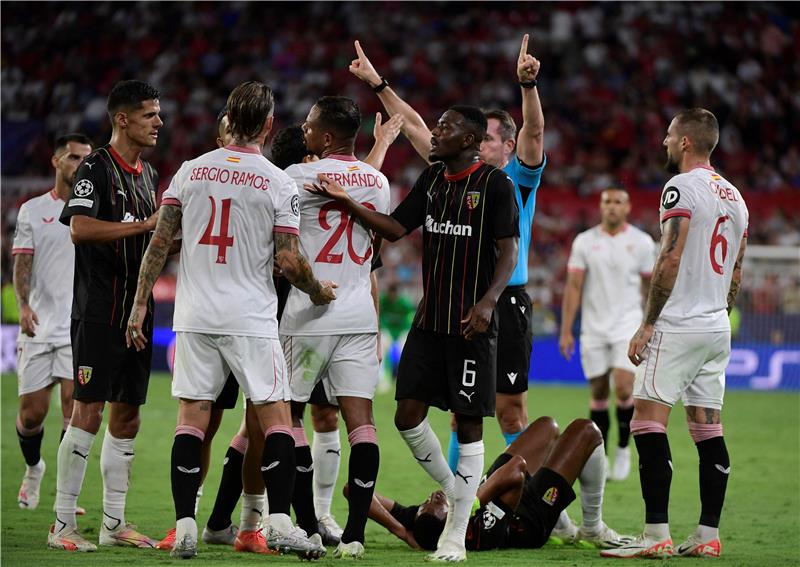 The UEFA Champions League has kicked off with a thrilling spectacle, and Group B promises to be a battleground of intense competition. Sevilla's early lead and Lens' quick response have set the tone for what is sure to be an exciting group stage, with football fans eagerly awaiting the next chapter in this captivating tournament.