Watch Osasuna – FC Barcelona – Played on 09/03/2023
Barcelona secured a hard-fought victory with a score of 2-1 against Osasuna in a thrilling match during the fourth round of La Liga, hosted at Osasuna's "Al Sadar" stadium.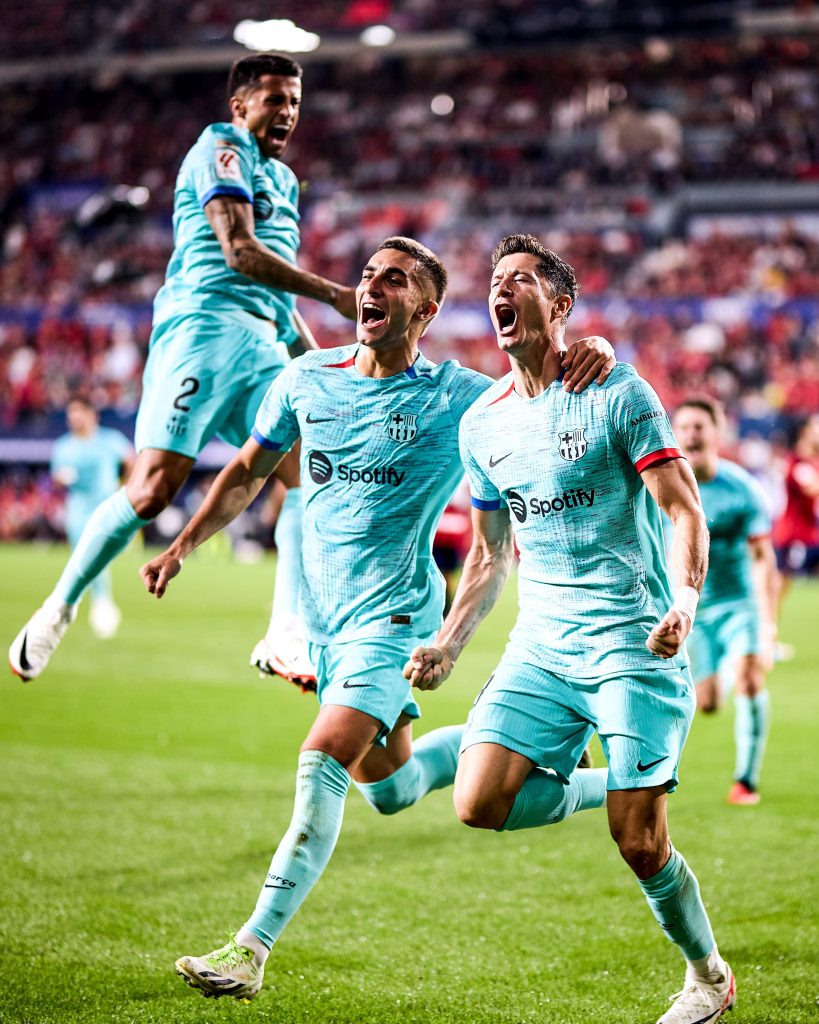 Goals from Kounde and Lewandowski
Barcelona's goals came from Jules Kounde in the 45+1st minute and Robert Lewandowski in the 86th minute, both from penalty kicks. Chimi Avila scored Osasuna's sole goal in the 76th minute.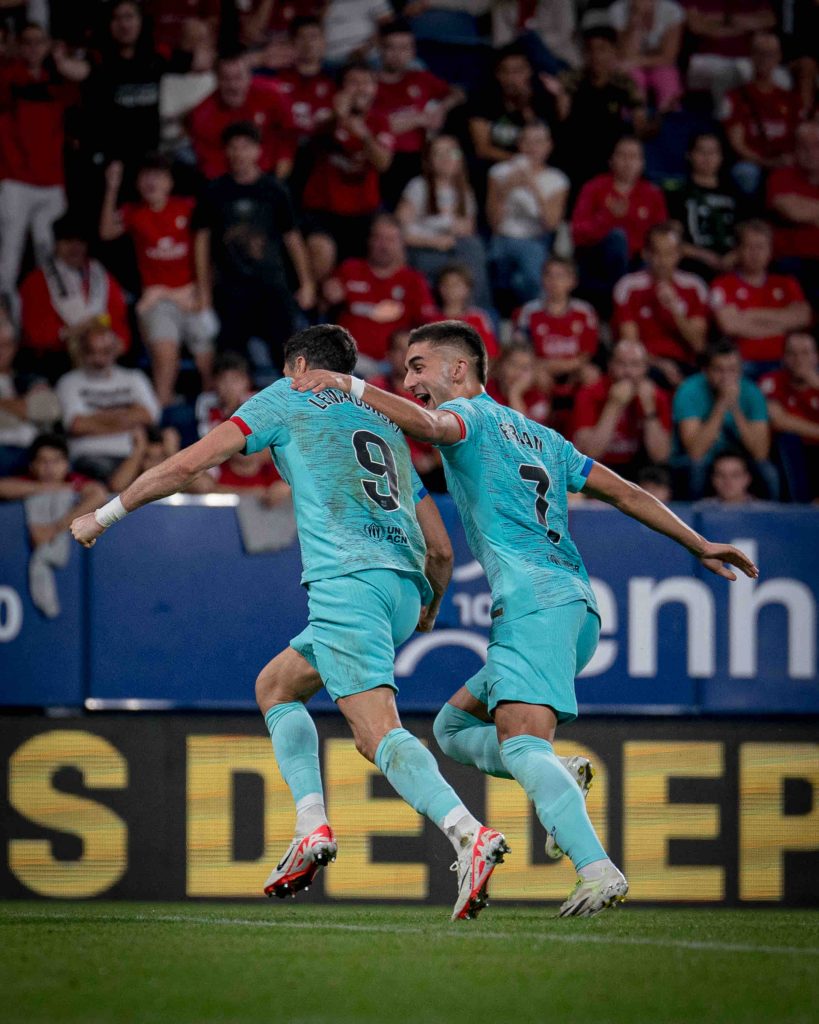 Barcelona Climbs in La Liga
With this crucial victory, Barcelona now boasts 10 points, securing the third spot on the La Liga table. Meanwhile, Osasuna's points remain at 6, placing them in ninth place.
The match began with Barcelona applying pressure, and an early opportunity came when Ilkay Gundogan's shot from inside the area struck the post. The rebound fell to Lewandowski, who fired over the crossbar just one minute into the game.
Missed Opportunities Continue
Barcelona continued to create scoring opportunities, with Lamine Yamal's shot inside the area bouncing in front of Gundogan, who couldn't capitalize in the 10th minute.
Osasuna's Threat
Osasuna's first significant threat came in the 23rd minute, as Arnaiz unleashed a powerful shot inside the box, brilliantly blocked by Barcelona's goalkeeper, Ter Stegen, who turned it into a corner.
Lewandowski's Effort
Lewandowski initiated an individual effort and unleashed a shot from outside the area, comfortably gathered by goalkeeper Aitor Fernandez in the 25th minute.
Ter Stegen's Heroics
Ter Stegen continued to shine, making a crucial block to Oroz's shot inside the penalty area in the 31st minute.
Kounde Breaks the Deadlock
Frenchman Jules Kounde broke the deadlock for Barcelona in the 45th minute+1, rising to head the ball into the far right corner from Ilkay Gundogan's expertly delivered corner kick.
Halftime Lead for Barcelona
Chimi Avila leveled the score for Osasuna in the 76th minute with a missile-like shot from outside the area, hitting the right post before finding the back of the net, leaving Ter Stegen helpless.
Lewandowski's Penalty
In the 81st minute, the match referee awarded a penalty to Barcelona after a rough challenge by Alejandro Catena on Lewandowski inside the box. The Osasuna defender was shown a red card. Lewandowski confidently converted the penalty, placing it to the left of goalkeeper Aitor Fernandez in the 85th minute, giving Barcelona their second goal.
Barcelona's Control and Three Valuable Points
Barcelona maintained control in the final minutes, securing a valuable three points in La Liga. The match showcased the determination and skill of both teams in a highly competitive encounter.