September 21, 2023 – Kooora
Liverpool Starts Strong
Liverpool began their journey in the UEFA Europa League on Thursday with a solid performance against LASK Austria, securing a 3-1 victory in the opening match of Group 5. The match showcased Liverpool's resilience and determination.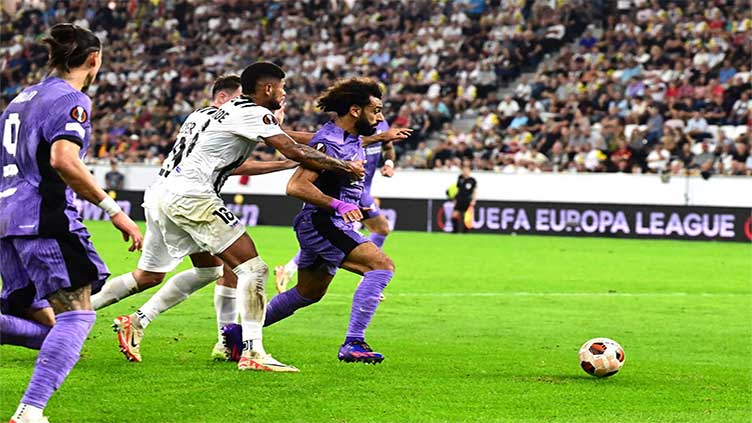 Early Exchange of Goals
The match started with Liverpool showing their attacking prowess as early as the 3rd minute when Darwin Nunez had a promising run into the penalty area but narrowly missed the target with his shot.
LASK responded swiftly, finding the net in the 14th minute through Florian Flicker. Flicker capitalized on a clever cross from the edge of the box, delivering a powerful shot that struck Virgil van Dijk's leg before hitting the back of the net.
Liverpool, however, was undeterred and sought an equalizer. Nunez came close in the 19th minute, rising to meet an Elliot cross with a header that sailed just over the crossbar. Konstantinos Tsimikas followed suit with a ground shot from outside the box in the 22nd minute, narrowly missing the target.
Missed Opportunities and Penalty Drama
Liverpool missed a golden opportunity to level the score in the 36th minute. Van Dijk rose high to meet a corner kick, heading the ball into Nunez's path inside the 6-yard box. Nunez unleashed a header, but LASK goalkeeper Walke made a stunning save right on the goal line, preserving LASK's 1-0 lead going into halftime.
The second half saw Liverpool determined to get back in the game. In the 55th minute, they were awarded a penalty after Luis was obstructed by Zieris. Nunez calmly converted the spot-kick in the 56th minute, placing the ball to the right of the goalkeeper.
Liverpool Takes Control
Liverpool continued to press, taking the lead in the 63rd minute. Grafeinberch delivered a ground cross from the right side, finding a free Louis Diaz inside the box. Diaz swiftly unleashed a direct shot that found the back of the net.
Diaz had another chance in the 65th minute with a left-footed shot from the left side of the penalty area, but it missed the target.
Salah's Impact
Liverpool's attack gained further momentum with the introduction of Mohamed Salah. Salah came close to scoring the third goal in the 75th minute with an inside-the-box shot, but LASK's defense cleared it just in time.
Sealing the Victory
The victory was sealed in the 88th minute when Salah received a well-timed pass from Nunez inside the penalty area, firing a low shot that slipped between the goalkeeper's legs and into the net. The match concluded with Liverpool securing a 3-1 win, showcasing their determination and resilience on the European stage.