Goals:Manchester United – Real_Betis – Played on 03/09/ 2023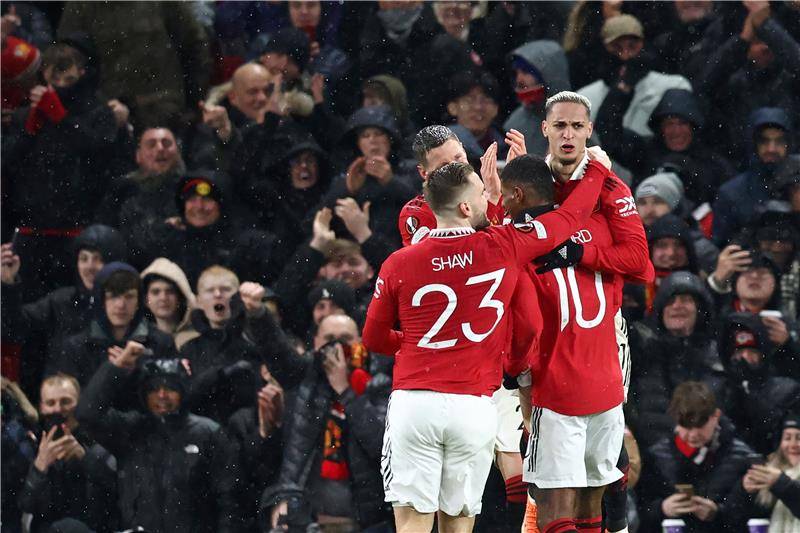 Manchester United put forward in the quarter-finals of the European League, by defeating its guest Real Betis (4-1), Thursday, in the first leg of the final price of the tournament.
Manchester United scored Marcus Rashford (6), Anthony (52), Bruno Fernandez (58), and Fout Vighurst (82), while Ayoze Perez scored the only Betis goal (32).
The English team had suffered a humiliating loss against Liverpool (0-7) this week in the Premier League, to vent its anger with a wonderful display against its Spanish counterpart.
The referee ruled out a goal for Manchester United, scored by Vighurst in the 5th minute, for offside, but the English team opened the scoring a minute later after Basella tried to cut the ball inside his team's penalty area, to reach Rashford, who dribbled and shot from a difficult angle.
Bravo saved a shot from Rashford after a pass from Anthony, and the ball reached Fighurst, who passed it to Fernandez, but the Portuguese international's ball rebounded from the defense in the 29th minute.
Heedless of Manchester United's defense, Betis managed to equalize the score in the 32nd minute, when Juanmi passed the ball from the top defenders towards Perez, who received it on his chest, before shooting it creeping towards the far post.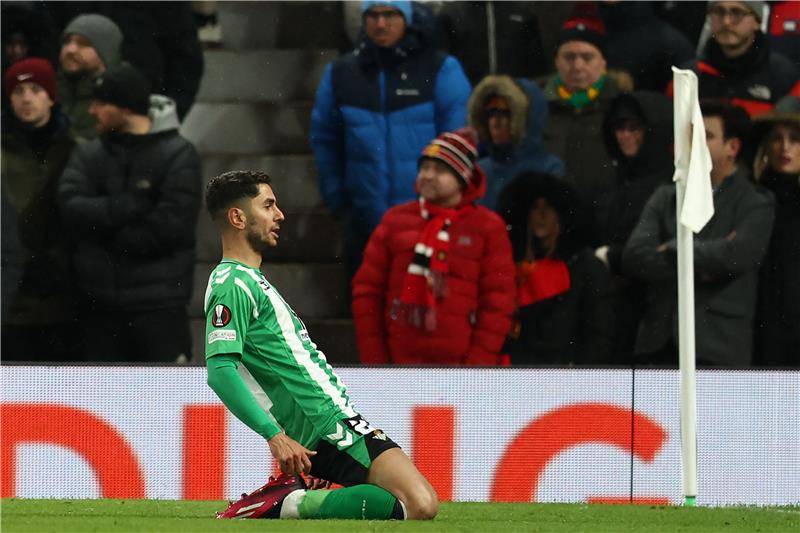 At the start of the second half, the home team was able to regain its lead in the 52nd minute, when Anthony received a pass from Fernandez, got rid of his marker, and directed a curved shot, which settled in Bravo's net.
And soon, Manchester United added the third goal in the 58th minute, when Shaw executed a close corner kick, which Fernandez followed with his head uncontrollably into the net.
Jadon Sancho and Tyrell Malacia entered the United squad in place of Rashford and Shaw before United managed to score the fourth goal in the 82nd minute, when Facundo Pellestri slipped, passed to Scott McTominay, who shot directly, and Bravo saved his attempt, and the ball rebounded to Vighurst, who followed it into the net.
The rhythm of Manchester United never slowed down, and Pellestri launched the ball in a counterattack before he fired it to be saved by goalkeeper Bravo in stoppage time.