Goals: Paris Saint Germain – Lens – Played on 04/15/ 2023
On Saturday evening, Paris Saint-Germain (PSG) defeated Lens 3-1 at the Parc des Princes stadium, taking a valuable step towards securing its eighth French League title in nine seasons. The Parisian giant now stands nine points clear of its closest pursuers, with only eight rounds left in the competition. Here's a closer look at the key moments of the match.
Slow Start for PSG
Despite starting as the clear favorites, PSG looked confused and disorganized in the opening minutes of the match. Lens' Salis Abdel Samad almost gave his team an early lead with a dangerous header that was saved by PSG goalkeeper Donnarumma. To make matters worse, PSG's Danilo Pereira almost scored his own goal, putting his team under even more pressure.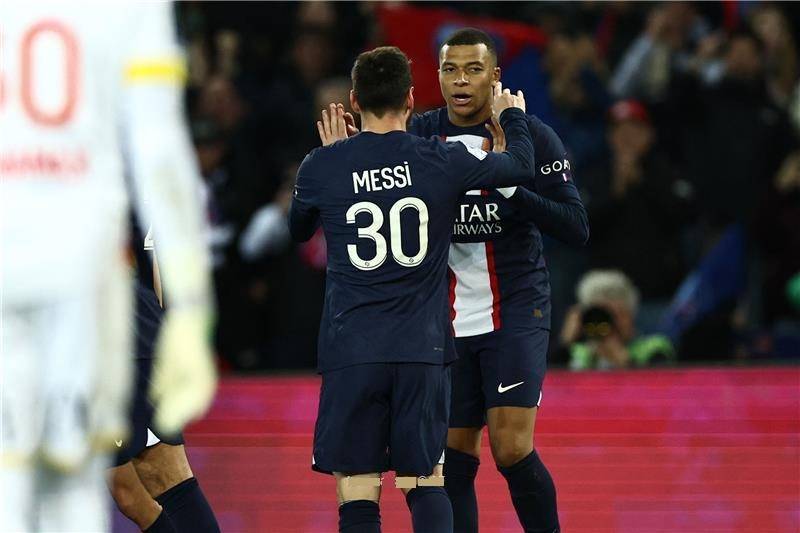 Lens Threatens PSG's Goal
Lens, who currently sit in fifth place in the league, showed they were not afraid of their opponents and created several dangerous chances in the opening stages of the game. PSG's defense struggled to contain the visitors, with Obinda and Frankowski both coming close to scoring.
Turning Point
The match's turning point came in the 19th minute when Lens' Salis Abdel Samad received a red card for a violent intervention against PSG's Ashraf Hakimi. Consequently, this changed the game's scenario, as PSG now had a numerical advantage. As a result, the Parisians immediately took control of the game. Within nine minutes, Kylian Mbappe scored the first goal after a wonderful cooperation with Vitinha. Moreover, Vitinha then followed up with a long-range missile shot, and Lionel Messi scored the third goal with a beautiful finish.
Lens' Comeback Attempt
Despite being down by three goals, Lens did not give up and started the second half with a strong attacking rush. Obinda came close to scoring but was denied by a great save from Donnarumma. However, Lens succeeded in reducing the difference with a goal scored by Frankowski from the penalty spot in the 60th minute. This gave the visitors renewed hope, and they pushed forward, with Obinda hitting a powerful shot that almost found the back of the net.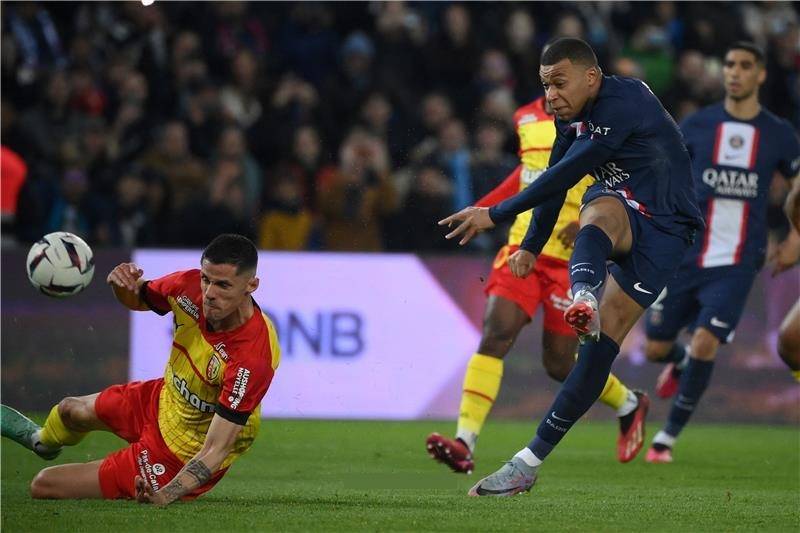 PSG Responds
PSG responded with several attempts on goal, but Lens goalkeeper Brice Samba dealt with them vigilantly. The Parisians knew that one more goal would seal the victory, and they continued to push forward, with Fabian Ruiz, Mbappe, and Hakimi all creating chances. However, Lens' defense stood strong, and the match went back and forth in the final minutes, with Messi and Mbappe missing chances, and Obinda missing a scissor kick.
Conclusion
In the end, PSG secured a valuable victory that brings them one step closer to the French League title. The red card for Lens' Salis Abdel Samad changed the game's scenario, and PSG took full advantage of the numerical shortage to secure their victory. With only eight rounds left in the competition, the Parisians are in a strong position to lift their eighth title in nine seasons.