Goals: Argentina- Panama- Played on 03/23/2023
Argentina defeated Panama with two clean goals, in a friendly match, during which they celebrated with their fans winning the 2022 World Cup.
The match also witnessed the scoring of Tango captain, Lionel Messi, the 800th goal in his football career.
Argentina dominated the course of the friendly match that was held at the Monumental Stadium in the capital, Buenos Aires, in the presence of more than 83,000 fans.
The Argentine double carried the signature of Thiago Almada and Lionel Messi in the 77th and 87th minutes.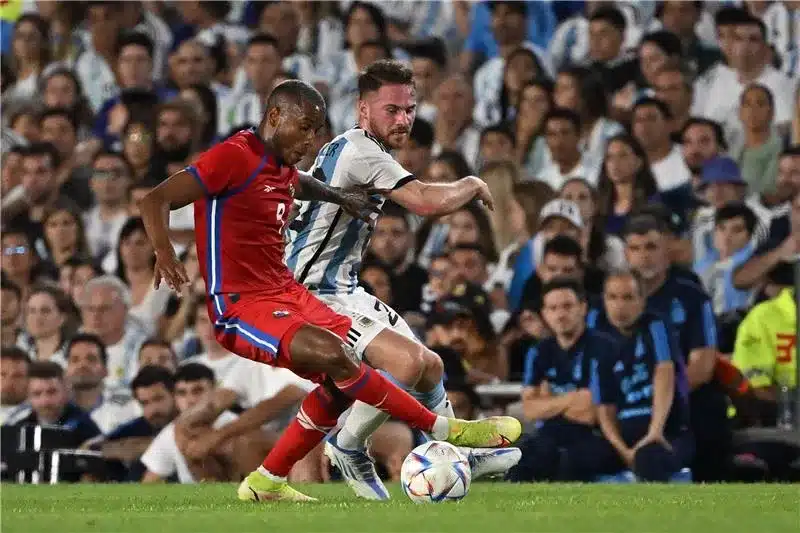 Panama played the friendly match with a team mostly made up of substitutes, as the main players remained in the country to prepare for next Tuesday's match against Costa Rica in the CONCACAF Nations League.
With its victory, Argentina became the first world champion of the century to win its first match after winning the World Cup after defeating Brazil (2002), Italy (2006), Spain (2010), Germany (2014), and France (2018).
Celebrations dominated the meeting, fireworks were launched, musical performances were held, and the Argentine national team players entered the stadium, accompanied by their children, to celebrate with them in front of the fans the World Cup title.
The Argentine national team is scheduled to play another friendly, next Tuesday, against Curaçao in Santiago del Estero.