match summary: Real Madrid – Real Sociedad – Played on 01/ 29/2023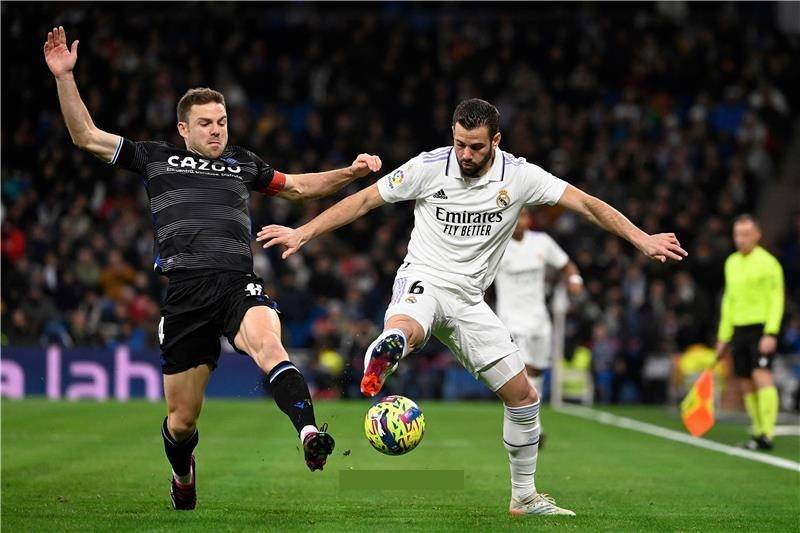 Real Madrid fell into a goalless draw against its guest, Real Sociedad, this evening, Sunday, in the 19th round of La Liga, at the "Santiago Bernabeu" stadium.
With this tie, Real Madrid continues to occupy the title of the La Liga table, with 42 points, 5 points behind leaders Barcelona, while Real Sociedad is in third place, with 39 points.
The match began under pressure from the royal team, and the first serious attempt came from the Brazilian striker, Vinicius Junior, who set off and dodged Real Sociedad's defenses with an individual effort and aimed a ball that passed by the left post in the 14th minute.
The response came quickly from Sociedad in the 16th minute, as Iarramendi hit a powerful ground ball that touched the left post.
The Basque goalkeeper, Remiro, shone in blocking a missile shot by Toni Kroos, a Real Madrid midfielder, in the 31st minute.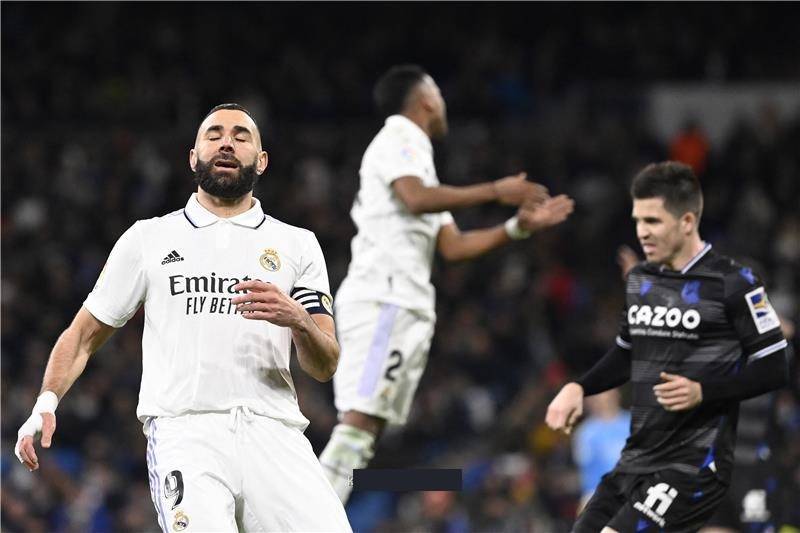 Remiro continued his brilliance by blocking a shot from Karim Benzema, after the latter received a cross from his colleague Rodrigo, in the 35th minute.
Ceballos almost snatched the lead goal for Real Madrid, in the 45th minute, with a curved shot from the edge of the penalty area, but it passed by the left post, so the first half ended in a goalless draw.
At the start of the second half, Benzema passed a ball into the penalty area towards Vinicius Junior, who aimed a powerful ball, Remiro managed to clear it in the 48th minute.
The Japanese Takefusa Cobo, the Sociedad player, set off and passed a ball to his colleague Robert Navarro, who aimed a ball, which ended in the hands of Meringue goalkeeper Thibaut Courtois in the 69th minute.
In the 71st minute, Sociedad goalkeeper Vinicius was again denied a goal for the Royals, as he brilliantly blocked a falling ball from the Brazilian.
And all Real Madrid's attempts to snatch the victory goal failed, in the remaining minutes of the match, to lose two valuable points in its struggle for the La Liga title.