Sevilla Clinches European League Title, Thwarting Roma and Mourinho's Dream
Sevilla Football Club claimed the coveted European League championship by defeating Roma in a thrilling match that culminated in a penalty shootout. The encounter, held at Budapest's "Puskas Arena" stadium, ended with a 1-1 draw after regular and extra time. Paulo Dybala opened the scoring for Roma in the 35th minute, but Gianluca Mancini's own goal in the 55th minute brought Sevilla level.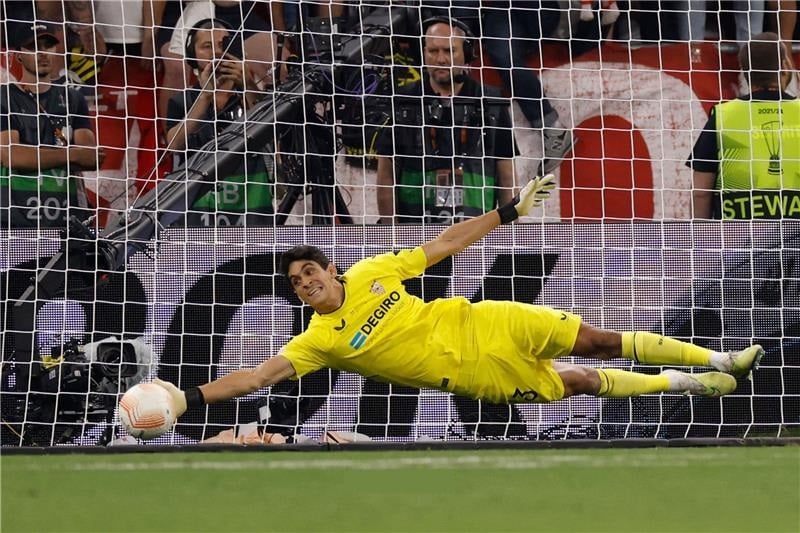 Sevilla's Seventh Triumph and Record-breaking Achievement
Lady luck favored Sevilla, known for their dominance in the European League, as they secured their seventh title in the competition, setting a new record for the most championships won.
A Cautious Start and Near Misses
The match began with both teams treading cautiously. Cibinazola of Roma had an early opportunity with a powerful shot from inside the penalty area, but Sevilla's goalkeeper, Yassine Bounou, made an impressive save to deny him. Sevilla's captain, Jesus Navas, provided a cross to Youssef Al-Nusairi, who failed to control the ball in the 24th minute. In the 30th minute, Roma appealed for a penalty after a collision involving Godley and Tammy Abraham, but VAR confirmed no foul had occurred.
Dybala's Opener and Rakitic's Close Call
Paulo Dybala broke the deadlock for Roma in the 35th minute. He received a well-placed pass from his teammate Mancini and skillfully found the bottom left corner of Yassin Bono's net. Ivan Rakitic came close to equalizing for Sevilla just before halftime with a powerful strike that hit the left post.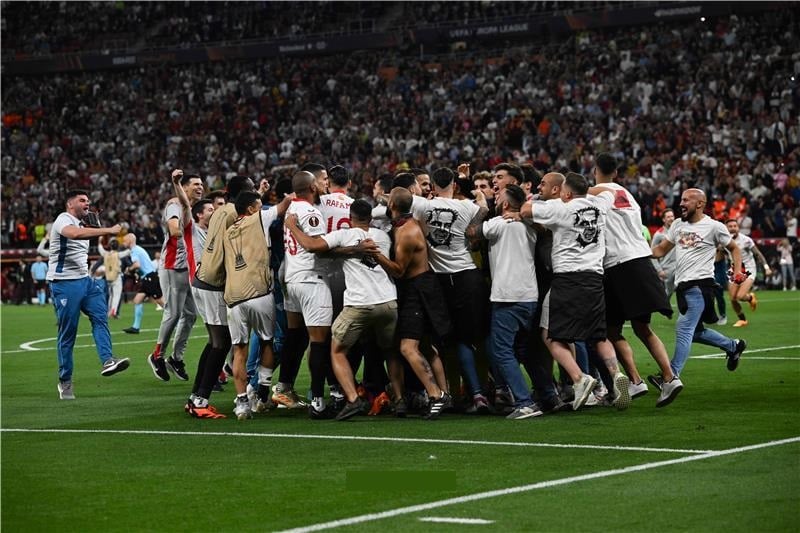 Mancini's Unintentional Equalizer
Sevilla started the second half strongly, and their persistence paid off when Gianluca Mancini inadvertently deflected a cross into Roma's net in the 55th minute, leveling the score.
Tense Moments and Penalty Shootout
Both teams had their chances during the remainder of the game, but neither could find a winning goal. The match ultimately went to penalties. Sevilla emerged victorious with a resounding 4-1 scoreline. Yassin Bono proved instrumental, saving Mancini's penalty, while Ibanez hit the crossbar for Roma. Cristante converted Roma's only successful penalty, while Sevilla remained flawless with successful spot-kicks from Ocampos, Lamela, Rakitic, and Montel.
Sevilla's Celebration and Roma's Disappointment
Sevilla jubilantly celebrated their well-deserved victory, adding another European League title to their illustrious history. On the other hand, Roma and their manager, José Mourinho, were left to ponder missed opportunities and the disappointment of falling short in the final.