The Netherlands whitewashed their host Belgium (4-1) in the first round of the European Nations League group stage matches on Friday evening at the King Baudouin Stadium.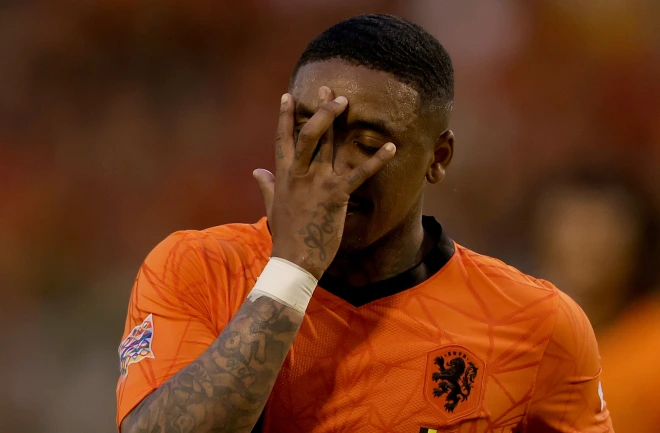 Stephen Bergwijn (40), Memphis Depay (51-66), and Denzel Dumfries (62) scored for the
Netherlands, while Michy Batshuayi scored the only goal for Belgium (90).
With this result, the Netherlands took the first three points in Group D, ahead of Poland by a
goal difference, while Belgium finished last in the rankings without a point balance.
The Netherlands defeated Belgium: Lukaku wounded as a Dutchman crawled by him
Belgium's first opportunity in the match occurred in the 13th minute, when Castanee struck
the crossbar with a shot from the left side of the penalty area.
In the 14th minute, De Bruyne followed up with another shot from inside the area that went
just wide of the post.

After a defensive blunder by Belgium, Bergwiss blasted the ball through him, and Mignolet
was one of a kind, striking a ground ball and addressing it with brilliance.
After Blind sent a cross to Debye, who is free of control on the region's borders, and he hit
a strong ball that just passed adjacent to the goal, the Netherlands returned in the 17th
minute.
However Bergwijn received a cross from the right side in the 24th minute, shooting a direct
ball at the bird that went weak in Mignolet's hands.

In the 27th minute, Belgium dealt a major setback when Lukaku was injured and unable
to complete the game, forcing him to leave the field and be replaced by Trossard.

After Blind shot a hard ball from within the area that just passed next to the post in the 29th
minute, the Dutch attacking movement continued towards the Belgium goal.

However, And the Dutch players continued to squander chances, with Bergwijs' curving attempt from
the edge of the area just missing the post in the 34th minute.
In the 39th minute, Belgium received a violation from the area's borders, which was
performed by De Bruyne with a direct shot that caught Silesen.
Bergwijn's powerful shot from outside the penalty area gave the Netherlands the lead in the
40th minute.
In the 43rd minute, the Netherlands had a penalty for a handball on Kasatani, but
it was annulled after the VAR system was used again, therefore the first half concluded with
the Netherlands leading by a goal with no reaction.