With goals from Abdelhamid Sabiri and Zakaria Aboukhlal, Morocco ended one of the great surprises of the group stage.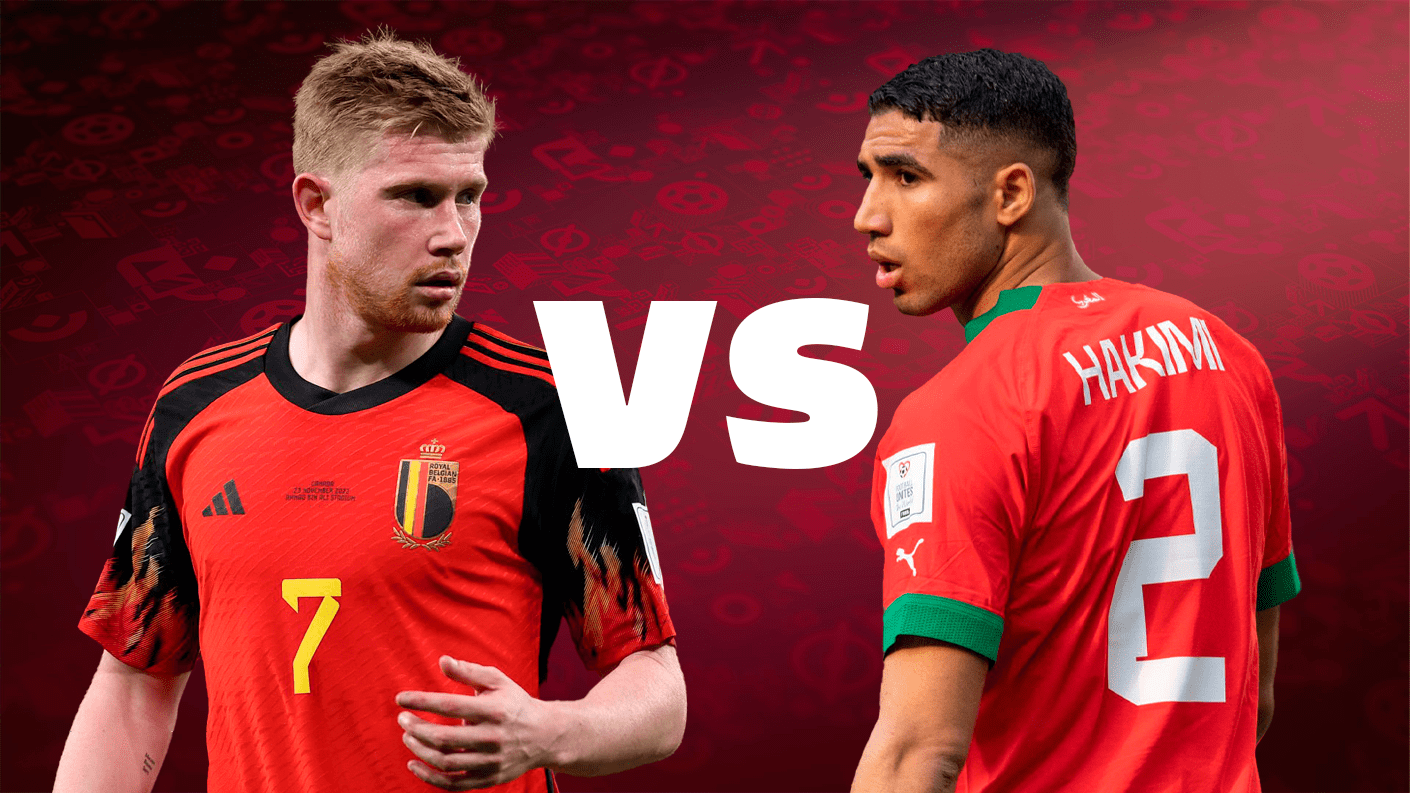 The Moroccan team defeated its Belgian counterpart 2-0 with scores from Abdelhamid Sabiri and Zakaria Aboukhlal and with it set foot in the Round of 16 after scoring four goals in Group F of the Qatar 2022 World Cup .
A highly contested game with very few dangerous plays, marked by the wise decision of the whistling Mexican César Arturo Ramos Palazuelos to cancel a Moroccan goal when the first half ended and correctly approve the winning goal for the Africans.
Morocco's first goal was scored by Abdelhamid Sabiri after a very serious mistake by Thibaut Courtois on a free kick.
The Red Devils were better from start to finish, at least in ball possession and intensity, however, as happened against Canada , they did not have the necessary punch to validate their dominance.
On the other hand, Morocco, despite being dominated, managed to take advantage of set pieces to generate the most dangerous plays.
It was Belgium who had the first strong through Kevin de Bruyne with a shot that went just wide; Morocco answered with good individual play by Achraf Hakimi .
However, the most dangerous play came through Hakim Ziyech who managed to beat Thibaut Courtois' goal with a good free kick collection, however, his teammate Romain Saiss hindered the Belgium goalkeeper being clearly offside. There, the VAR and the whistling Mexican César Ramos reversed the score.
In the second period, a trace of the disallowed goal broke the zero for Morocco. Abdelhamid Sabiri took a free kick close to the band, a Moroccan defender hindered Courtois who failed to clear the ball and thus make it 1-0.
Despite Belgium's attempts, which, quite logically, went to the front, Morocco resisted any attack to maintain the three points that leave it on the verge of qualifying for the Round of 16.
When the game was dying, after a wonderful counterattack, Zakaria Aboukhlal made it 0-2 with a good definition at the near post of Courtois.
And it is that, waiting to see the result against Canada by the world runners-up, everything indicates that Belgium or Croatia could be left out of the next phase.
The final third round of the group stage will pit Croatia against Belgium and Morocco against Canada.