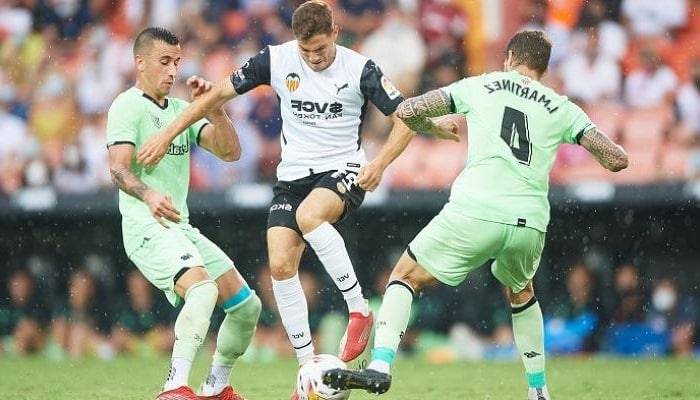 Valencia managed to reach the final of the King's Cup after beating its guest Athletic Bilbao 1-0 in the second leg of the semi-finals of the competition, yesterday, Wednesday.
The meeting was enthusiastic between the bats and their guests Athletic Bilbao and mutual attacks from both sides.
Especially after the first leg ended in a draw in Bilbao with a goal for the same.
The Portuguese Gonzalo Guedic scored the only goal of the match for Valencia, in the 43rd minute, bringing the total result of the two matches 2-1 in favor of Valencia
.
Valencia is waiting in the final for the qualifier from the match between Real Betis and its guest, Rayo Vallecano, which will be held later today, knowing that the first leg ended with Betis winning by two goals to one.