Goals: FC Barcelona – Real Betis – Played on 04/29/ 2023
Barcelona dominates Real Betis with a 4-0 victory at Camp Nou
Barcelona secured a dominant victory against Real Betis with four goals in the 32nd round of the Spanish League. The team bounced back after their previous loss against Rayo Vallecano, increasing their score to 79 points, and maintaining an 11-point lead against Real Madrid. Meanwhile, Betis suffered their 11th loss in the league this season, keeping their score at 49 points and remaining in sixth place.
Early Dominance and First Goal
Barcelona came out of the gate with attacking prowess and pressure, led by Rafinha. The team looked to make a statement after their loss to Rayo Vallecano and put Betis on the back foot from the outset. However, the first major turning point in the match was when Betis had to replace defender Luiz Felipe due to an injury in the 12th minute. This proved to be a big blow for Betis as Felipe had been a key player for them all season.
Shortly after, Barcelona took advantage of Betis' weakened defense and scored the first goal in the 14th minute. Christensen got on the end of a cross from Rafinha and slotted it past the Betis goalkeeper.
Betis Struggles to Equalize
Betis struggled to equalize, with several offside calls and two attempts by Willian Jose and Luiz Henrique. They were met with Barcelona's solid defense, including a notable save from Ter Stegen against a dangerous attempt from Miranda. Despite their efforts, real Betis couldn't keep up with Barcelona's relentless pressure.
Red Card and Two Quick Goals
After substitute Edgar Gonzalez received two yellow cards in the 33rd minute for fouls against Rafinha and Pedri, leaving real with 10 players, Barcelona took full advantage of the numerical shortage. In the 36th minute, Lewandowski scored a goal from a cross by Jules Conde, making it 2-0 for Barcelona. The team's attacking momentum continued, and another goal was scored in the 39th minute from Rafinha approved by video technology after a pass from Sergio Busquets.
Second Half and Final Goal
Barcelona continued to dominate in the second half, with Lewandowski missing multiple opportunities and hitting the post in one attempt. Xavi Hernandez revitalized the team by involving Frank Casey and Osman Dembele in the second half, which kept the real defense on their toes.
The game ended with a final goal from Guido Rodriguez, a mistake, after a shot from Ansu Fati. Barcelona had thoroughly dominated the game and put on a show for their fans at Camp Nou.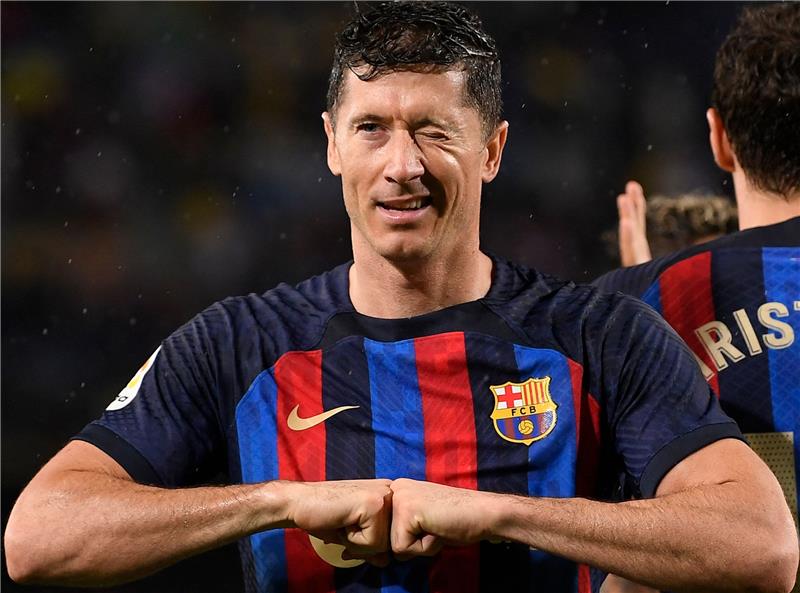 Conclusion
Barcelona's victory showcased their attacking dominance and Betis' struggles in the league. The team's lead in the La Liga summit remains secure, with Betis stuck in sixth place. Despite Betis' efforts, the red card for Gonzalez allowed Barcelona to score two quick goals, cementing their victory. With their strong performance, Barcelona demonstrated why they remain one of the top teams in the Spanish League. The team will look to build on this victory in their upcoming matches as they aim to secure their 27th La Liga title.