A goalless draw settled the summit of Liverpool and its guest Chelsea, at Anfield, today, Saturday, in the 21st round of the English Premier League.
Liverpool raised its score to 29 points in eighth place, which is the same as Chelsea's score in tenth place.
Chelsea opened the scoring early in the third minute via Havertz, before the goal was canceled for offside after returning to the var.
The response came from Liverpool in the sixth minute, after Salah paved the ball to Jakbo inside the area, to shoot a direct ball, which went over the crossbar.
Jakobo returned to try again in the 20th minute, with a powerful shot from the edge of the penalty area, which went wide of the goal.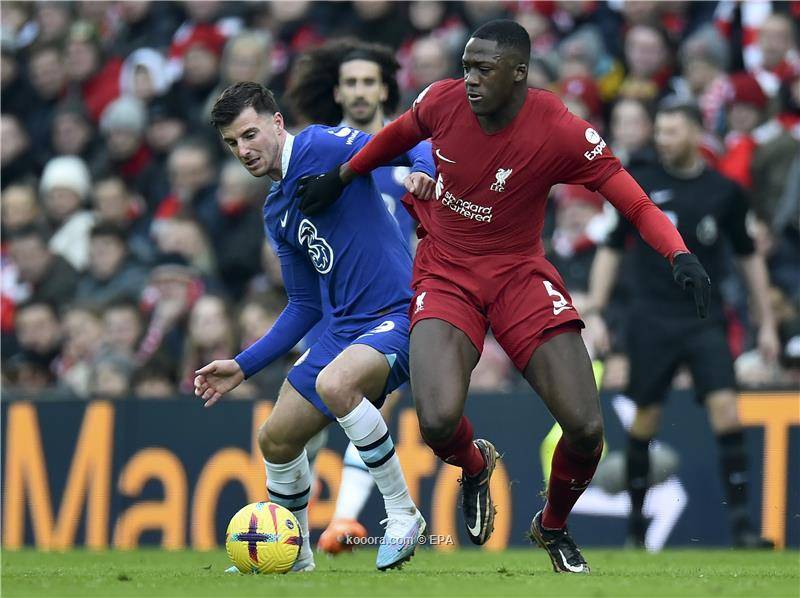 Chelsea tried to score the first goal in the 22nd minute, and Hull hit a strong ground, which went away from Liverpool's goal.
Gallagher followed with a shot on the bird from the edge of the area in the 25th minute, which goalkeeper Alison Becker caught easily.
Chelsea almost opened the scoring in the 32nd minute, with Badiachel following up a cross from a foul, hitting Alisson's header in response.
And Chelsea continued to excel in set pieces, rising from Havertz to cross from a violation carried out by Ziyash in the 33rd minute, hitting a header that passed next to the post.
Thiago tried to surprise Kiba with a shot from the edge of the area in the 39th minute, but the ball hit Chelsea's defense and went easily into the hands of the goalkeeper.
Salah appeared in the first minute of stoppage time, with a curved shot from inside the area, which went over the crossbar, so that the first half ended in a goalless draw.
And Liverpool started the second half strongly, by hitting a falling ball from near the middle of the field from Konati in the 46th minute, which passed next to the post.
Jakobo rose to a pass from Paytic in the 51st minute, hitting a header that went over the crossbar.
Ziyash penetrated the penalty area, manipulating Liverpool defenders in the 60th minute, hitting a ball that went over the crossbar.
Substitute Modric almost opened the scoring for Chelsea in the 65th minute, after manipulating Gomez inside the area, before hitting a ball that passed near the post.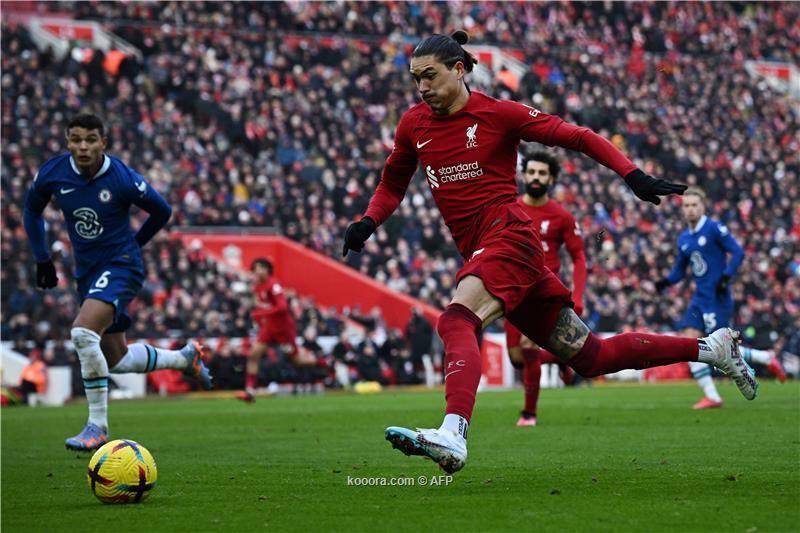 Liverpool returned to the threat in the 69th minute, when Jakbo received a pass from Nunez inside the area, hitting a weak ball that Kepa caught easily.
And Nunez received a longitudinal pass from Thiago in the 76th minute, through which he set off until he reached the penalty area, hitting a powerful ball that Kepa caught.
Liverpool wasted a real opportunity to score in the 83rd minute, after Nunez sent a cross to Arnold, who was free of control inside the area, and the latter hit a direct ball just over the crossbar, to end the match in a goalless draw.