Alaves – Valencia match – played on 09/02/2023
In a surprising turn of events, Deportivo Alaves emerged victorious with a 1-0 win against Valencia in the fourth round of the Spanish Football League.
Ozkajar's Own Goal
The match got off to an unexpected start as Valencia's Cenk Ozkajar accidentally scored an own goal in the sixth minute, giving Alaves a crucial lead.
Alaves Climbs the Standings
With this win, Alaves has now accumulated 6 points, placing them in the ninth position on the league table. This position is determined by goal difference, as Valencia also has 6 points but finds itself in the tenth spot.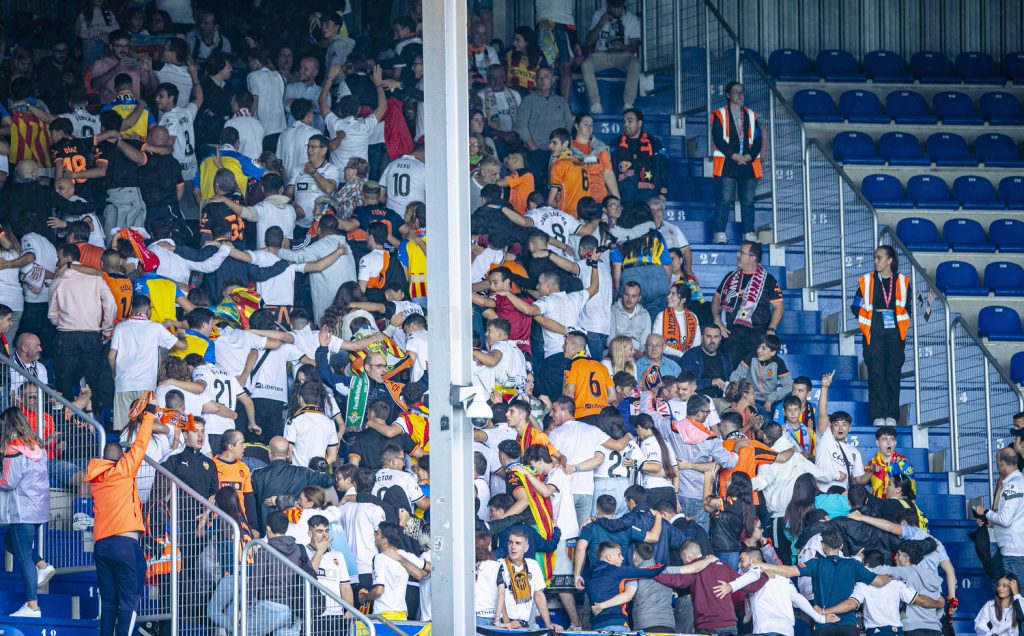 A Surprising Outcome
The clash between Alaves and Valencia in the Spanish League's fourth round left football fans surprised and intrigued. The lone goal of the match, scored by Ozkajar in his own net, proved to be the game-changer. Alaves now looks to build on this victory and make its mark in the league, while Valencia will be seeking to bounce back from this unexpected setback as the season unfolds.
The Spanish League continues to provide exciting and unpredictable moments on the football field, and Alaves' triumph over Valencia is just one example of the drama that unfolds week by week in this highly competitive league.