Introduction:
In a gripping and closely contested match, Arsenal secured their passage to the highly anticipated fourth round of the English League Cup. The Gunners displayed sheer determination and resilience as they eked out a hard-fought 1-0 victory over Brentford during the intense clash in the third round of the competition. This triumph not only solidified their presence in the tournament but also underscored their aspirations for a deep and successful run in this prestigious football event.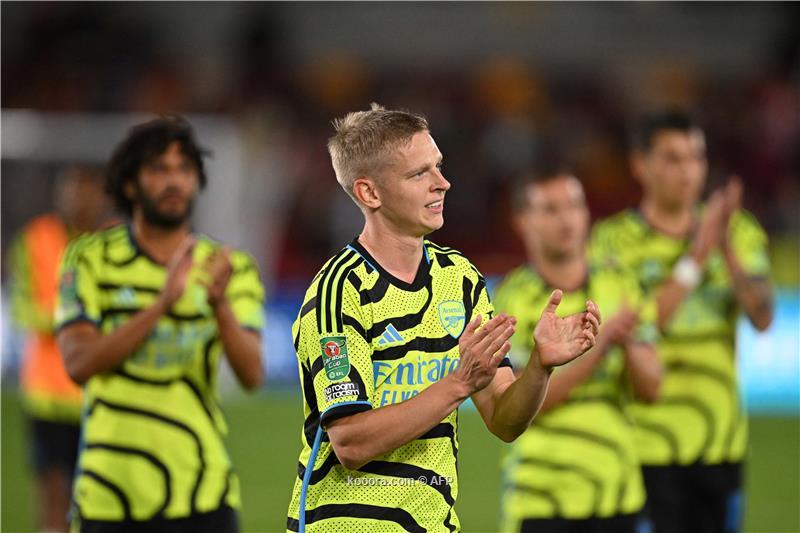 Arsenal's Decisive Victory:
Arsenal secured the sole goal of the match early on, with striker Reece Nelson finding the back of the net in the 8th minute. This early strike proved to be enough to secure their passage to the next round.
The match was marked by Arsenal's strong defensive display, keeping Brentford at bay and denying them any significant goal-scoring opportunities. The Gunners maintained their composure throughout the game, controlling possession and dictating the tempo.
Manager Mikel Arteta's tactical acumen was evident as Arsenal effectively shut down Brentford's attacking efforts and maintained a disciplined defensive shape. The team's performance showcased their determination to make a deep run in the competition.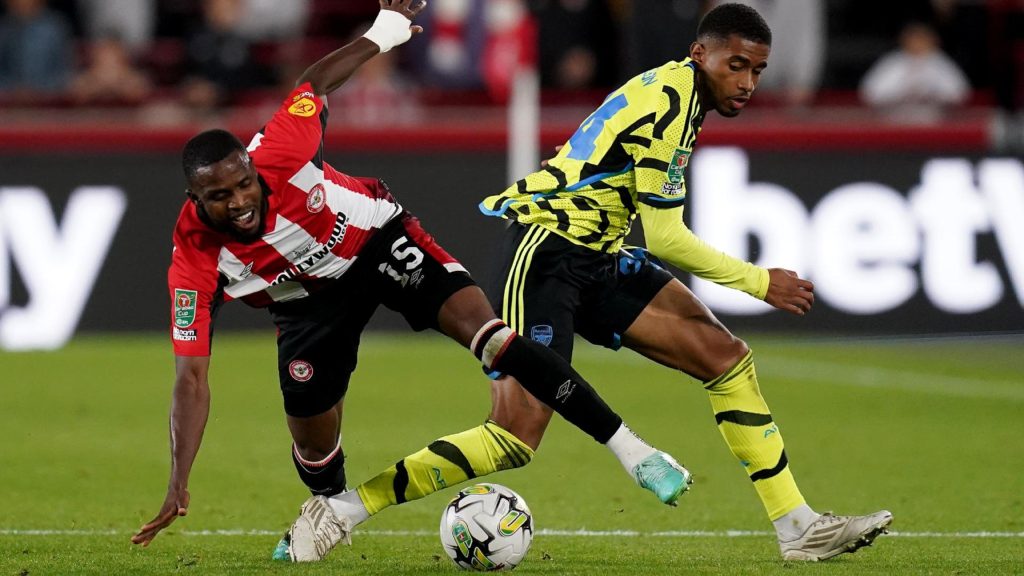 Other Match Results:
In the rest of the matches in the English League Cup, several exciting encounters unfolded:
Liverpool displayed their dominance with a 3-1 victory over Leicester City.
Chelsea secured a narrow 1-0 win against Brighton.
Everton narrowly beat Aston Villa 2-1, progressing to the next round.
Bournemouth triumphed over Stoke City with a solid 2-0 win.
Fulham edged past Norwich in a tightly contested match with a score of 2-1.
Blackburn Rovers delivered an impressive performance, outscoring Cardiff City 5-2.
West Ham claimed a hard-fought 1-0 victory against Lincoln.
In a surprising result, Newcastle emerged victorious over Manchester City with a score of 1-0.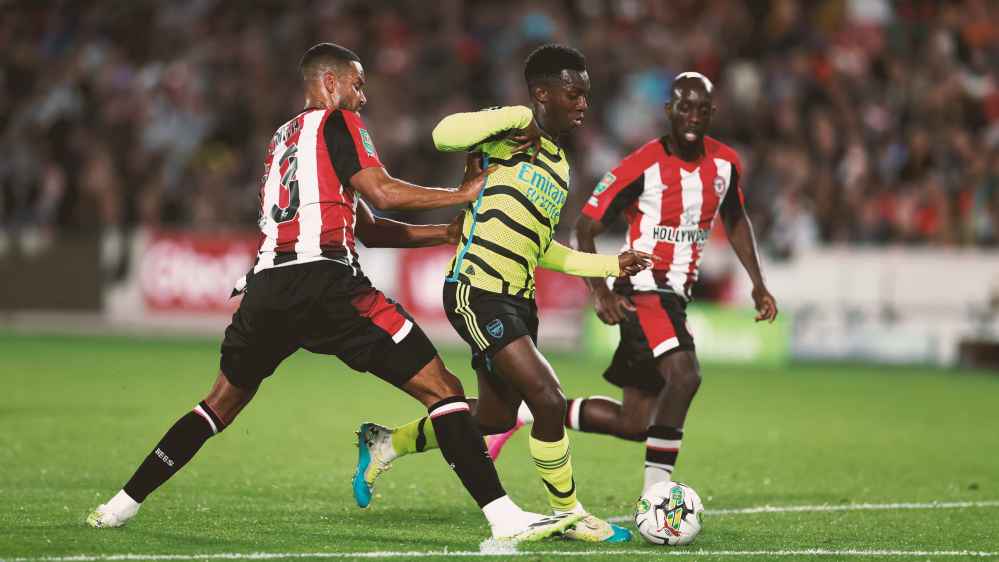 Upcoming Fixtures:
As the competition progresses, football enthusiasts can look forward to more thrilling encounters in the English League Cup. The fourth round promises to be a stage for intense battles as the remaining teams vie for a shot at lifting the coveted trophy.
Conclusion:

Arsenal's journey in the English League Cup continues, and their fans are filled with anticipation as they aim for a strong campaign in the tournament. With a well-earned 1-0 victory over Brentford, the Gunners have shown their determination to compete at the highest level and make their mark in the competition. The fourth round of the English League Cup awaits, promising more excitement and drama on the football pitch.