Arsenal"' logically lost on the grass of Newcastle United before the final day without a remedy (2-0). In the Champions League race, the Gunners no longer have control of their destiny.
Newcastle United vs Arsenal"'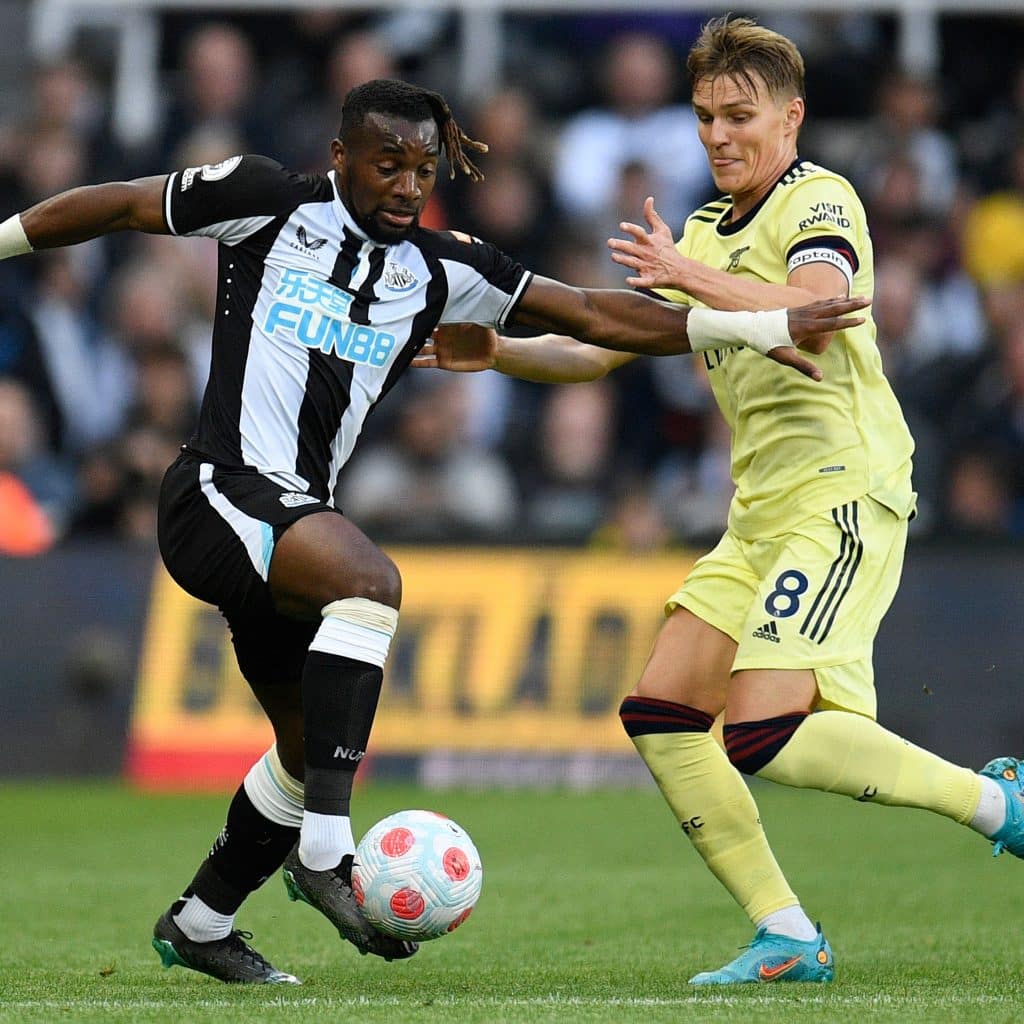 The Gunners were forced to win on Newcastle's turf after being heavily thrashed by
Tottenham the day before (3-0). Because if Arsenal were to draw or lose, they would be in a
difficult position to qualify for the Champions League before the end of the season.
Knowing this, Arteta lined up his offensive trio of Smith Rowe, Saka, and Nketiah against the
Magpies, who were certain to stay in the Elite for the next 2022-23 season but keen to
finish strong in front of their home crowd.
And the Gunners got off to a dreadful start in this match, showing indications of feverishness with this poor Ramsdale recovery, which came dangerously near to benefiting Almirón (8th). The Magpies were much better in their match, and Saint-Maximin came close to scoring the first goal. After a solitary search, the French discovered Ramsdale's gloves (36th). Before the break, Longstaff's shot flew out of the frame (43rd). For Arteta and his troops, it was an unforgettable first period.
The Gunners was unable to do anything.
The second half began on the same footing as the first, with a group of nervous Londoners. Joelinton tried to reach Wilson at the near post on the counter-attack… but White eventually deviated into his own camp (1-0, 55th). Wilson nearly missed making the break after being well served by Guimares (63rd). Murphy missed a duel before (79th). Despite the failure of Martinelli and Lacazette's entry, Arsenal was still struggling.
Wilson missed the frame by a few millimeters after a spectacular gesture, as well as the potential to push the Gunners (82nd). But, in the end, Guimares was on the receiving end of a Ramsdale deflection (2-0, 84th), and the ex-Lyonnais put an end to the suspense. The London team will no longer have control of its destiny against Everton on the last day, and will have to wait for a terrible result from relegated Spurs in Norwich. Newcastle, on the other hand, will finish the season peacefully at Burnley.