Belgium Seizes Top Spot in Group 6
In a crucial match of the European Nations Cup (Euro 2024) qualifiers in Germany, Belgium secured the top spot in Group 6 by defeating Azerbaijan 1-0 on Saturday in the fifth round. The hero of the day was Yannick Carrasco, who recently joined Al-Shabab Saudi Arabia, as he scored the decisive goal in the 38th minute.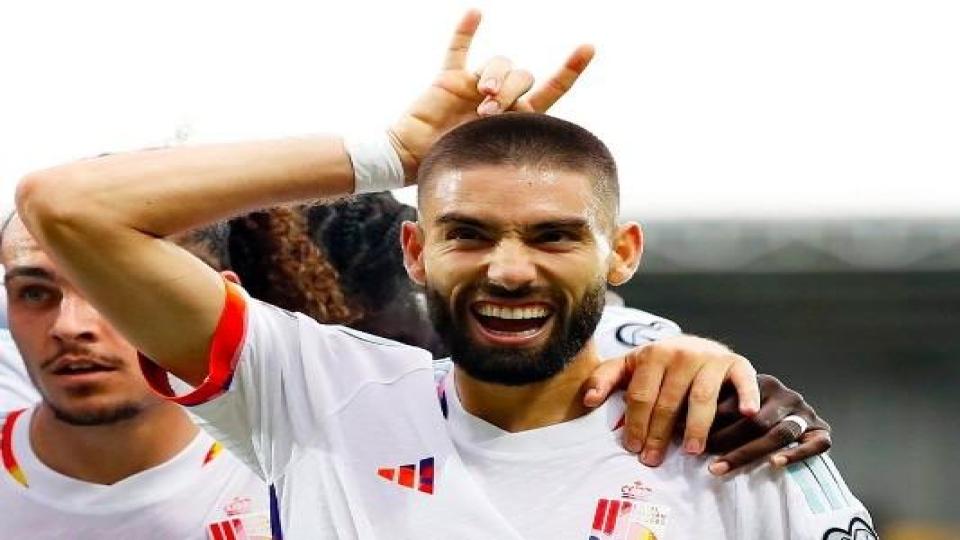 Carrasco's Decisive Strike
The pivotal moment of the match came when Yannick Carrasco found the back of the net in the 38th minute, securing Belgium's victory. Carrasco's contribution was instrumental in maintaining Belgium's lead in the group.
Belgium Leads the Pack
With this win, Belgium now stands at the top of Group 6 with 10 points, narrowly ahead of Austria based on goal difference. This victory places Belgium in a strong position as they continue their campaign to qualify for Euro 2024.
Azerbaijan's Struggles Continue
In contrast, Azerbaijan remains at the bottom of the group with only one point. Despite their efforts, they were unable to secure a victory in this important match.
Belgium's performance, led by Carrasco, underscores their determination to compete at the highest level in Euro 2024. As the qualifying rounds progress, football enthusiasts can anticipate more thrilling matches and exciting moments on the road to the prestigious European Nations Cup.