Goals: Bologna – Juventus – Played on 04/30/ 2023
Juventus Draws with Bologna in Italian League Match
In the 32nd round of the Italian Football League, Juventus faced Bologna in a match that ended in a 1-1 draw on Sunday. Despite the tie, Juventus managed to raise its tally to 60 points in third place, only a point behind Lazio, who finished second. Meanwhile, Bologna increased its score to 45 points in eighth place.
Bologna Takes an Early Lead
The match started with an early lead for Bologna, as Riccardo Orsolini scored a goal from a penalty kick in the 10th minute of the game. Juventus tried to come back and equalize, but they missed a penalty kick in the 31st minute when Arkadiusz Milik failed to convert the opportunity into a goal.
Milik Finally Scores for Juventus
In the second half of the game, Juventus continued to push forward in search of a goal to even the score. Their efforts paid off in the 60th minute when Arkadiusz Milik finally managed to find the back of the net, equalizing the game for Juventus.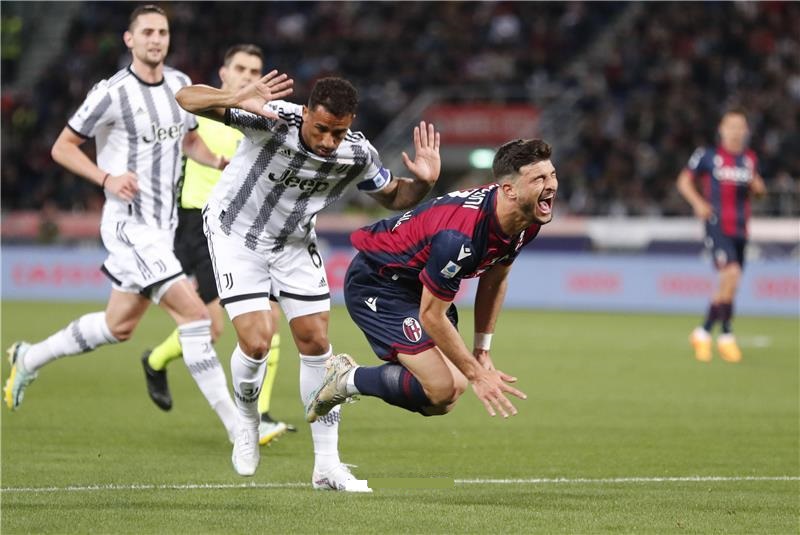 Match Ends in a Tie
Despite the efforts of both teams, neither managed to score another goal, and the match ended in a 1-1 draw. The tie left Juventus with 60 points, one point behind Lazio, and Bologna with 45 points in eighth place.
Final Thoughts
While Juventus managed to salvage a point from the match, they missed an opportunity to close the gap with Lazio in the standings. Bologna, on the other hand, put in a strong performance against a tough opponent, earning a point and maintaining their position in the league table. The draw may not have been the result either team was hoping for, but it was a hard-fought match that showcased the skill and determination of both teams.