Watch the goals of the match Gambia and Cameroon 2-0
Cameroon reached the semi-finals of the African Nations Cup, after defeating its Gambia counterpart (2-0), on Saturday evening.
Cameroon owes the victory to Karl Toko Ekambi, who scored two goals in the 50th and 57th minutes.
In the semi-finals, the Cameroonian team is waiting for the winner of the Egypt-Morocco match,
Which will be held on Sunday in the quarter-finals.
The Cameroonian team played a very special match and succeeded in controlling the match from the beginning,
Taking advantage of the Gambian players' retreat behind, and their reliance on fast rebounds.
Cameroon waited for the 35th minute to score the most dangerous opportunity in the first half when Anguissa ran on the wing before distributing a ball to Abu Bakr,
But the latter's header was brilliantly blocked by the goalkeeper.
The Cameroonian team entered the second half strongly and managed to reach the Gambians' goal after only 5 minutes,
Through Ekambi, who followed a minute cross from Faye and headed it into the net.
Then the brilliant Ekambi managed to add the second goal, after a distinguished work from Hong, who received a deep pass,
Before penetrating and distributing an accurate ball to Ekambi, who did not hesitate to put the net.
In the 88th minute, Abu Bakr almost added the third goal for Cameroon, as he continued a ball that was blocked by the Gambian goalkeeper,
And hit a strong ball, but it went over the horizontal bar.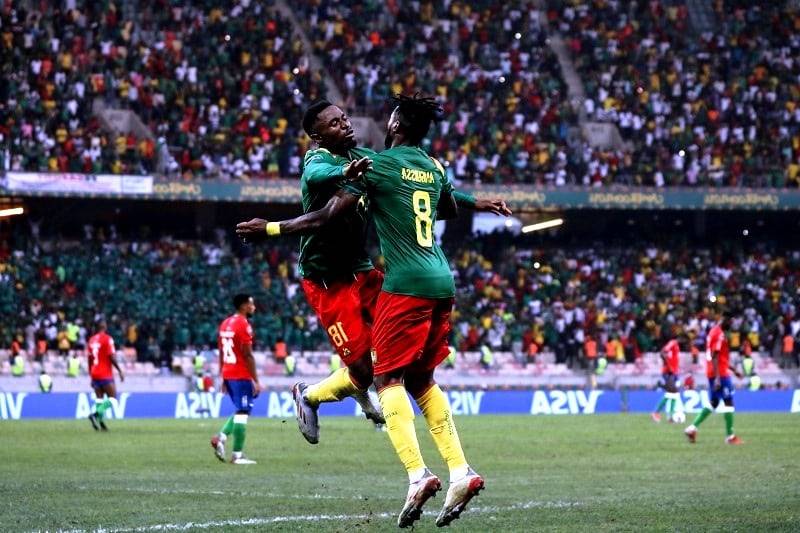 Summary of the match Burkina Faso and Tunisia
Summary and goals of the Argentina-Chile match.