Goals:Chelsea_FC -Luton – Played on 08/ 25/ 2023
In a triumphant match opening the third round of the Premier League, Chelsea clinched their inaugural victory of the season, overpowering Luton Town with a resounding 3-0 win. The star of the game was undeniably Raheem Sterling, who netted two crucial goals within a span of just two minutes (17′ and 68′), while Nicholas Jackson sealed the deal with a goal of his own (75′).
Early Threats and Sterling's Breakthrough
Right from the kickoff, Chelsea showcased their intent as Jackson threaded a pass to Sterling in the fifth minute. Sterling's swift strike ricocheted off the defense and met the goalkeeper's quick reflexes. A few minutes later, Silva's well-directed nod from a free kick set up Sterling for another attempt, masterfully thwarted by goalkeeper Kaminsky.
The game's tempo escalated, with Chilwell's assist finding Fernandez, whose shot missed the mark in the 15th minute. Sterling then stepped into the spotlight, exploiting a pass from Justo on the right wing. Dodging two defenders with finesse, he dispatched a low, curling shot that nestled into the far post, securing Chelsea's lead in the 17th minute.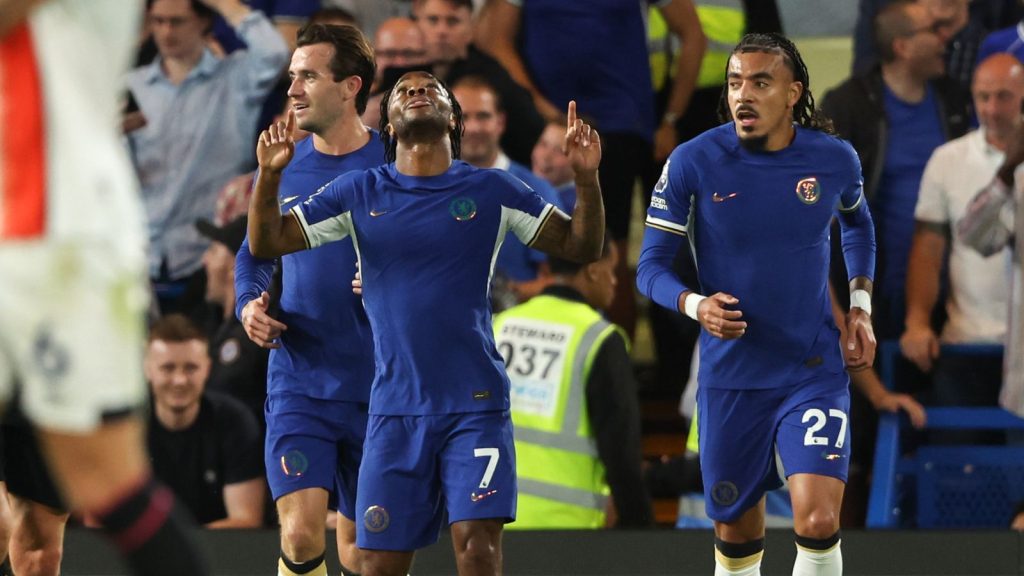 Chelsea's Dominance and Luton's Resilience
Bolstered by the lead, Chelsea maintained their control over the game. Burki's precise cross found Justo, whose attempt sailed wide in the 31st minute. Luton's spirit rekindled as the first half drew to a close, with Kabore's shot rebounding off Chelsea's defensive line and Barkley failing to capitalize on Gillis' dangerous cross.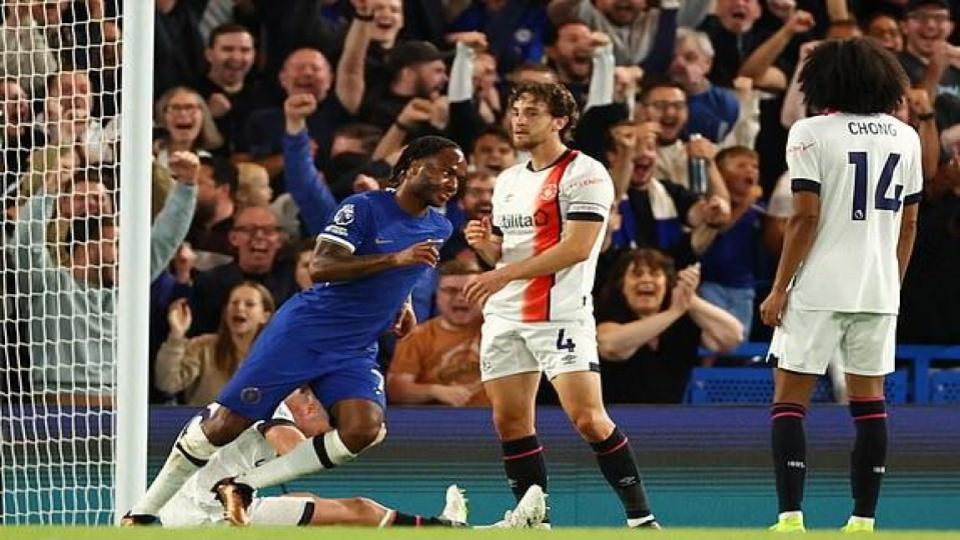 Sterling's Brilliance Continues
The second half unfolded with unrelenting action. Jackson persisted in testing Kaminsky, yet the goalkeeper remained steadfast, denying Jackson's left-footed shot. Fernandez's misfortune struck as his attempt kissed the post after Jackson's well-executed pass. Luton seized an opportunity but Gillis' attempt landed securely in the hands of goalkeeper Robert Sanchez.
In the 68th minute, Sterling, in collaboration with Justo once more, secured his brace as he coolly slotted the ball past the opponent's defense. Chelsea's dominance translated to a free-kick opportunity, which Fernandez executed beside the left post in the 72nd minute.
Final Flourish and Victory
Jackson's determination finally found fruition in the 75th minute when he capitalized on Sterling's deflected shot, sealing Chelsea's triumph with the third goal. Chilwell's adept maneuver and Gallagher's valiant effort nearly added another, but Kaminsky's positioning proved unbreachable.
Conclusion
With this hard-fought victory, Chelsea claimed their first Premier League win of the season, amassing four points and temporarily securing the eighth spot. In stark contrast, newly promoted Luton Town faced their third consecutive defeat, leaving them without a single point. Chelsea's impressive performance and Sterling's standout contributions undeniably marked a turning point for the team's campaign.