Goals:Celta_Vigo – Real Madrid – Played on 08/25/ 2023
In a fierce clash at the "Balaidos" stadium, Real Madrid extended their winning streak by triumphing over Celta Vigo with a narrow score of 1-0.
Late Breakthrough by Bellingham
The encounter remained deadlocked for most of the match until Bellingham's heroics unfolded. In the 81st minute, following a skillfully executed corner kick by Toni Kroos and a perfectly timed header from Joselo, Bellingham capitalized on the opportunity and unleashed a powerful strike that found its mark in Celta Vigo's net. This sole goal would ultimately prove to be the match-winner for Real Madrid.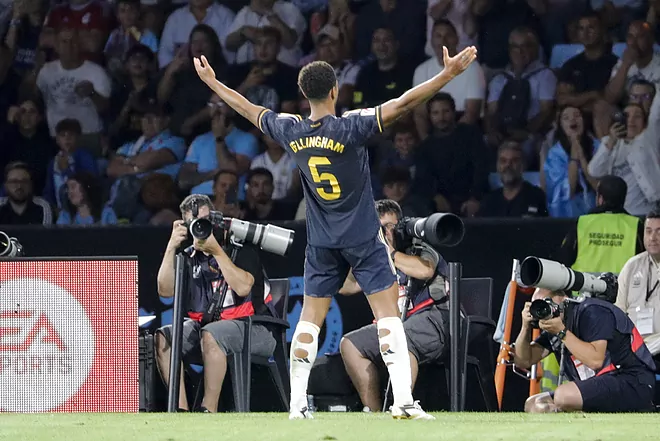 Real Madrid's Dominance and VAR Drama
From the outset, Real Madrid displayed their intent to dominate the game. The Hosts' Early Goal, Disallowed Due to Foul in Favor of Kiba. VAR played a significant role in confirming the decision, highlighting the growing importance of technology in modern football.
Refereeing Controversies and Missed Opportunities
The match was not without its share of controversies. Real Madrid's Rodrygo appealed for a penalty after colliding with Unai Nunez, but the referee dismissed the claim. Also, Joselu's goal was ruled offside, heightening the game's tension.
As the clock ticked towards the 65th minute, the Meringues were awarded a penalty kick when goalkeeper Villar collided with Rodrigo. However, Rodrigo's attempt to convert the penalty was thwarted by a brilliant save from the opposing goalkeeper.
Tactical Shifts and Bellingham's Impact
As the second half commenced, Real Madrid's tactical approach underwent notable adjustments. Rodrigo shifted to the left wing, Valverde assumed position on the right, and Joselu took center stage as the prominent striker. Bellingham, who would later prove to be the hero of the match, made a significant impact as part of these tactical changes.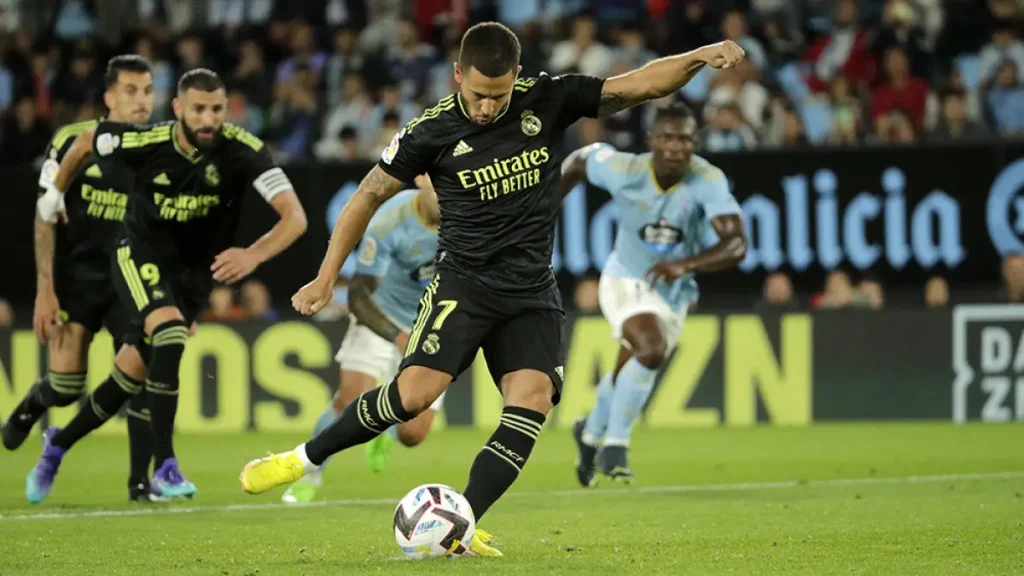 Conclusion
The match concluded with a hard-fought victory for Real Madrid, solidifying their position at the top of the La Liga table with an impressive 9 points. On the other hand, Celta Vigo's struggles persisted, leaving them with just one point and positioned sixteenth in the league standings. The nail-biting encounter showcased Real Madrid's resilience and Bellingham's match-winning brilliance, leaving fans and pundits alike in awe of the drama that unfolded on the field.