The 'Toffees' were defeated 0-2 at home by Crystal Palace but rallied back to win the game. Everton!!! signed a true miracle against Crystal Palace in a match postponed from matchday 33.
Watch the goals of Everton vs Crystal Palace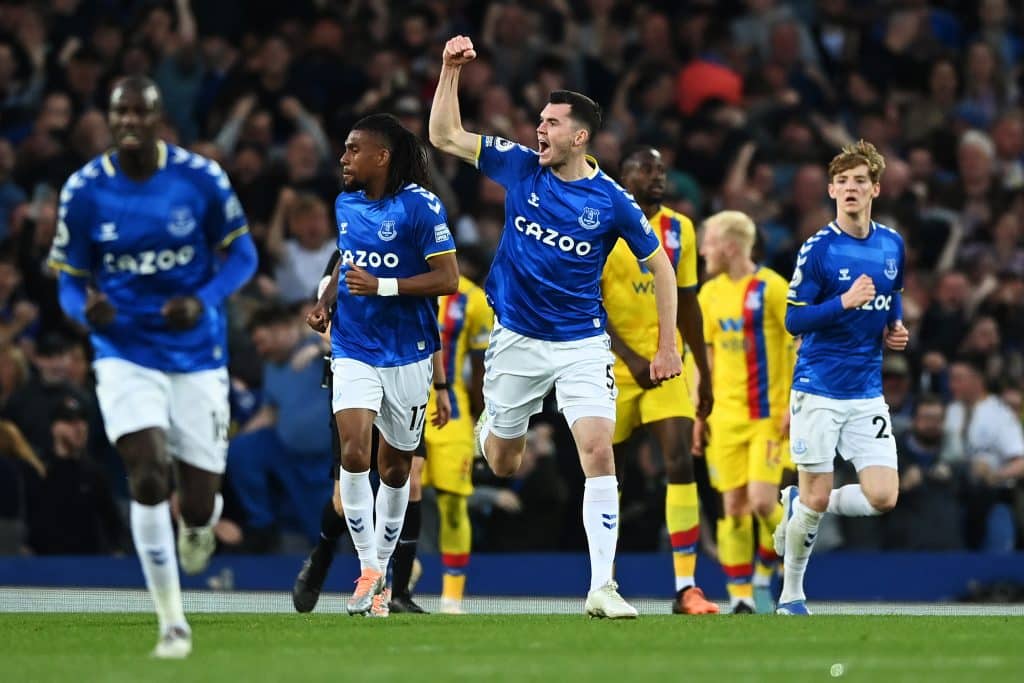 Even though they were down 2-0 at halftime, the second half was a riot with an incredible
comeback (3-2). Fans have a special day. This is how the 'toffees' game is described: from
hell to heaven. The first half was a terrible nightmare; the players ran onto the field
completely unprepared and paid the price.
Jean-Philippe Mateta leapt above everyone in a cross from the side and smashed a header
into the grass to open the scoring on 21 minutes. Complete silence. Jordan Ayew scored
accidently courtesy to a blunder by Abdoulaye Doucouré a quarter of an hour later,
extending the agony. Burnley went into the break with a win over Aston Villa, so the drama
took over Liverpool. Everton was one point away from relegation with both results.
But he came back in the second half. Michael Keane entered the area at 54′ and secured the
discount with a point. After grabbing a rebound and scoring with remarkable luck,
Richarlison raised the illusion by declaring the tie 20 minutes later.
Everton!!! vs Crystal Palace
Goodison Park caught fire at 85′. Demarai Gray took a sideline free kick, which Dominic Calvert-Lewin turned over with a popcorn. Salvation was a reality, despite the absolute craziness. Even though there was still time to play, the crowd flooded the field.
Everton won an agonizing 3-2 victory in the end, consolidating their position in the Premier League with 39 units and securing their place in the top flight.
Everton, who are still without Yerry Mina due to injury, play Crystal Palace at Goodison Park in a Premier League encounter postponed from matchday 33, with the definite objective of winning and therefore gaining rescue. Another loss will keep him in pain until the championship's final match, which will be played this Sunday.