At halftime, the game was scoreless, with Frankfurt Eintracht left midfielder Filip Kostic having one of the better chances for the opening goal.
WATCH Eintracht Frankfurt vs Rangers GOALS
Eintracht Frankfurt vs Rangers Trophy Celebrations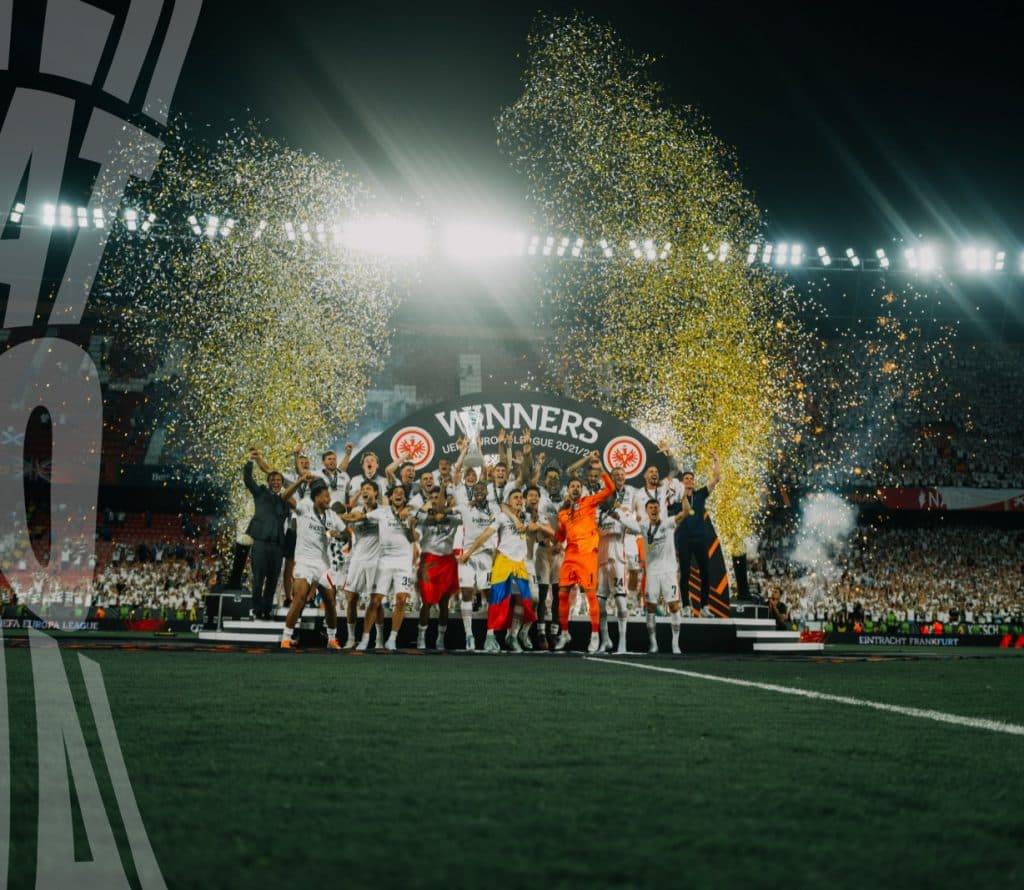 In the 32nd minute, he dribbled the ball from Frankfurt's final third into the Rangers' final
third, but his effort went wide of the right goalpost.

The first goal was not scored until the 57th minute. After two straight defensive errors by
Frankfurt, Rangers attacker Joe Aribo scored the game's first goal. Aribo scored a 1-0 lead
despite falling past Frankfurt goalkeeper Kevin Trapp.
It didn't take long for Frankfurt Eintracht to respond. To tie the game, striker Rafael Santos
Borre put his body into Kostic's left-wing cross and prodded it past goalkeeper Allan
McGregor.
After those two goals, the game headed into extra time, with both teams eager to wrap it up
before a tense penalty shootout.
In the 118th minute, Rangers came close to scoring the game-winning goal. With a mostly
open net, Ryan Kent had a fantastic chance, but Trapp, who previously played for
Paris Saint-Germain in France, blocked the shot with a stunning save.
This is Frankfurt's first European title since 1980, when they won the UEFA Cup in the same
tournament. The Germans did so in spectacular manner, going undefeated throughout the
season, including victories over Real Betis, Barcelona, and West Ham.

Rangers of the Scottish Premiership have not won a European trophy since the European
Cup in 1971-72. They also finished second in the UEFA Cup in 2007-08, before it was
renamed the Europa League.
Trapp told reporters at the full Seville stadium that "karma" brought the trophy home and
ensured his team's maiden appearance in the Champions League the following season.

He explained, "We simply got the sensation that it had to happen today, that we had to win
this." "We just deserved it after such an incredible run in the Europa League this year."