The draw for the final rounds of the European Football Association 2022-2023 was drawn at the headquarters of the European Football Association, in the presence of representatives of all clubs participating in the quarter-final round.
The lottery was drawn by former Turkish star Hamid Al Tintop and former Dutch star Patrick Kluivert.
The draw resulted in fiery confrontations for the nominated teams, while Napoli and Milan fell in a purely Italian derby.
Quarter-final draw
| The two teams | Match number |
| --- | --- |
| Real Madrid x Chelsea | 1 |
| Inter Milan x Benfica | 2 |
| Manchester City x Bayern Munich | 3 |
| AC Milan x Napoli | 4 |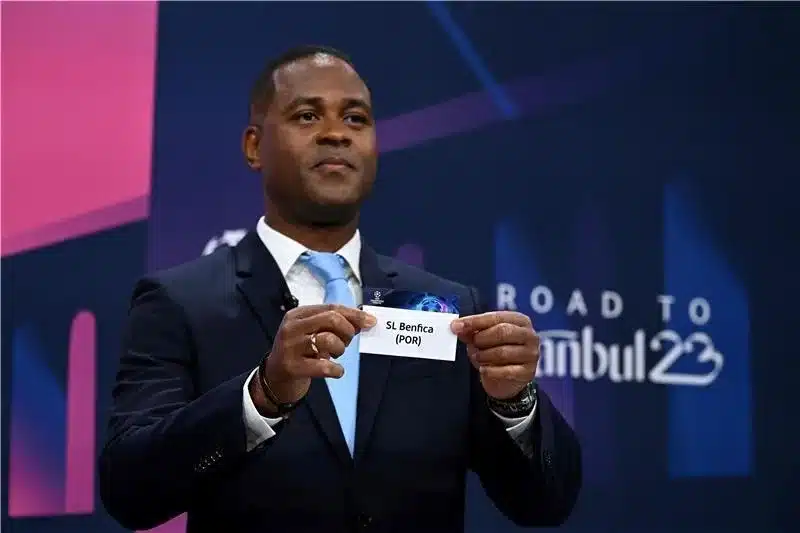 Match times:
The first round will take place on the 11th and 12th of April, while the return matches will be on the 18th and 19th of the same month.
Semi-final draw
Winner of Match 4 (Milan-Napoli) + Winner of Match 2 (Inter Milan-Benfica)
Winner of Match 1 (Real Madrid-Chelsea) + Winner of Match 3 (Manchester City-Bayern Munich)
The dates of the semi-final matches
UEFA set May 9 and 10 for the first leg matches of the Golden Square, with the return round taking place on the 16 and 17 of the same month.
Final
Winner of the second semi-final – Winner of the first semi-final (for the purpose of determining the host)
The final match will be held at the Ataturk Olympic Stadium in Istanbul, on June 10, 2023.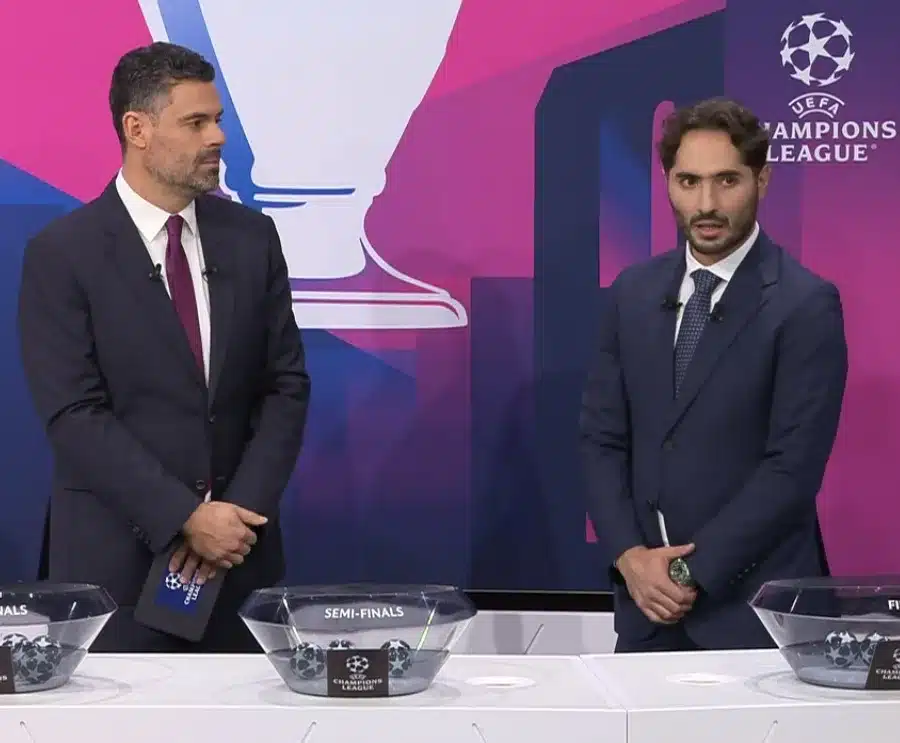 Before the start of the draw, the former Turkish star, Hamid Al-Tantantop, thanked the European Football Association, and everyone who offered condolences to his country, Turkey, after the earthquake that struck it with its neighbor, Syria.
Altintop said that the preparations for the final, which will be held in Istanbul, have reached their climax, and that they started nearly 3 years ago, with the aim of the expected match coming out as everyone wishes.