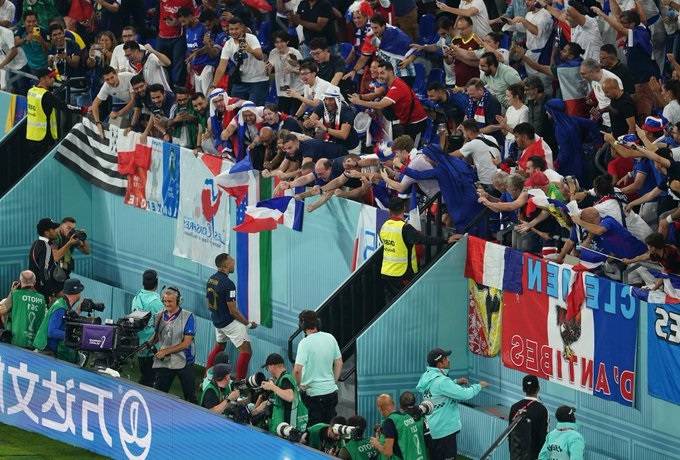 The French national team qualified for the 16th round of the 2022 World Cup, which is currently being held in Qatar, as the first qualifier
after its exciting victory over its counterpart Denmark, with a score of 2-1, in the meeting that brought them together on Saturday evening, at the "974" stadium,
in the second round confrontations in Group D. for the group stage in the Qatar World Cup 2022.
Kylian Mbappe opened the scoring for France in the 61st minute, after receiving a wonderful pass from Theo Hernandez, which he shot directly to the left of the Denmark goalkeeper.
And the Danish national team managed to quickly score the equalizer
through Andreas Christensen in the 68th minute, from a powerful header, which Hugo Lloris failed to stop.
Mbappe succeeded in snatching the winning goal for the roosters in the 86th minute, after following up on the cross of star Antoine Griezmann.
France topped Group D with 6 points, while Denmark's balance stopped at one point in third place.
The formation of the French national team was as follows:
Hugo Lloris, Conde, Varane, Upamecano, Theo, Choameni, Rabiot, Griezmann, Dembele, Mbappe, Giroud.
The Danish national team included:
Schmeichel, Andersen, Nilsson, Rasmus Christensen, Andreas Christensen, Hoiberg, Eriksen, Mahle, Lindström, Cornelius, Damsgaard.