Bologna Holds Napoli to a 2-2 Draw in Dramatic Italian League Clash
Introduction:
In an intense encounter, Napoli was held to a 2-2 draw by Bologna in the penultimate round of the Italian League. While Napoli had already secured the league title, Bologna put up a spirited fight, snatching a valuable point from the jaws of defeat. Additionally, Lecce secured a 1-0 victory over Monza in another thrilling match.
Napoli's Early Lead:

Napoli got off to a strong start, with Victor Osimhen finding the net twice in the 14th and 54th minutes. It seemed like Napoli would cruise to victory with their commanding lead.
Bologna's Spirited Comeback:

However, Bologna refused to back down and launched a remarkable comeback. Luis Ferguson struck in the 63rd minute, injecting hope into Bologna's ranks. The momentum continued to favor Bologna, and Lorenzo de Silvestri scored a crucial equalizer in the 84th minute, stunning Napoli and securing a well-deserved draw.
Napoli's Standings and Bologna's Performance:

Despite dropping points in this match, Napoli maintained their position at the top of the standings with 87 points, having already been crowned league champions. Bologna's point took them to 51 points, securing the eleventh spot in the league table.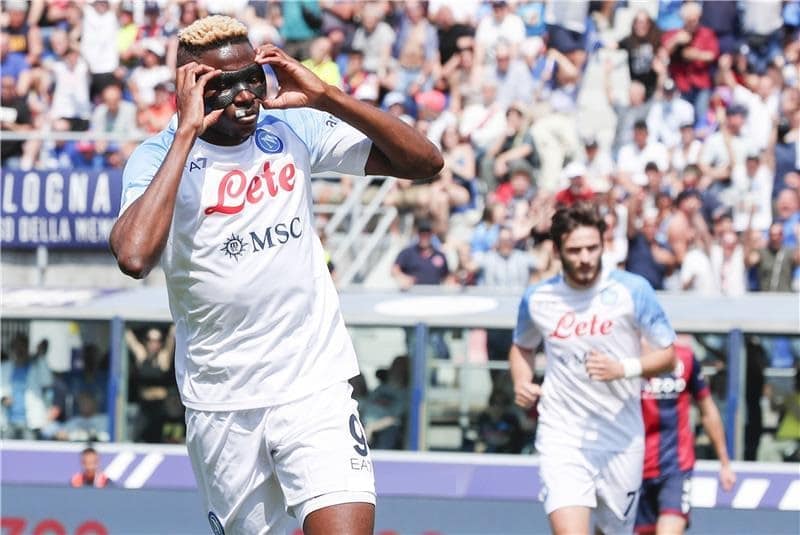 Lecce's Last-Minute Triumph:

In the second match, Lecce emerged victorious over Monza, thanks to Lorenzo Colombo's penalty kick in the 11th minute of stoppage time. The game witnessed a turning point when Monza's Giulio Jonatti received a red card in the 82nd minute. Lecce's win elevated their score to 36 points, securing the sixteenth position, while Monza finished with 52 points in tenth place.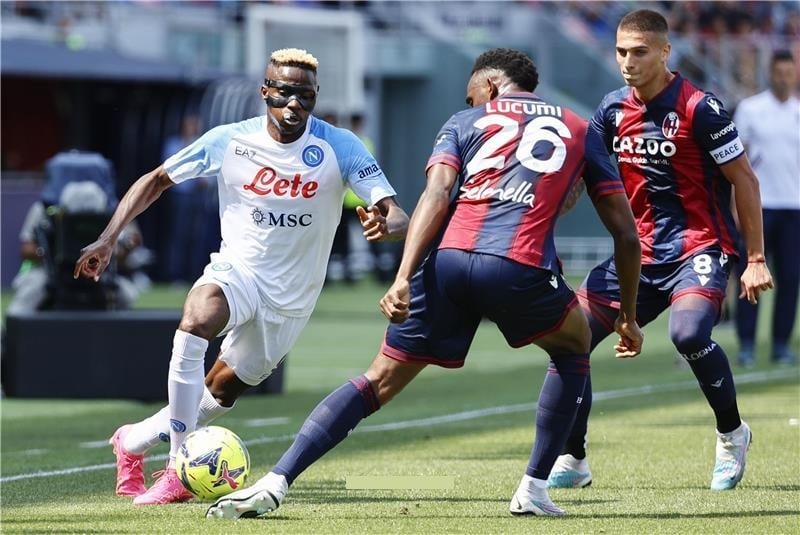 Conclusion:

The clash between Napoli and Bologna ended in an exhilarating 2-2 draw, showcasing the competitive spirit of both teams. While Napoli had already secured the league title, Bologna's resilience and ability to come back from a two-goal deficit highlighted their determination. Additionally, Lecce's late penalty secured them a crucial victory over Monza. As the Italian League approaches its final round, teams continue to battle for their final standings and aim to end the season on a high note.