Festival of Goals Ends in Liverpool and Southampton Draw
Introduction:
In the final round of Premier League action, Liverpool and Southampton played out an exhilarating 4-4 draw. The match was filled with goals and excitement as Diogo Jota (10th and 73rd minutes), Roberto Firmino (14th minute), and Cody Jakobo (72nd minute) found the back of the net for Liverpool, while James Ward-Prowse (19th minute), Kamal Eddin Suleiman (28th and 47th minutes), and Adam Armstrong (64th minute) scored for Southampton. Despite the thrilling encounter, Liverpool finished the season in fifth place with 67 points, securing qualification for the European League. Southampton, already relegated to the Championship League, ended their campaign with 25 points in last place.
Liverpool's Early Dominance:

Liverpool took an early lead in the tenth minute when Jota capitalized on a defensive mistake, slotting the ball beyond the goalkeeper's reach. Just four minutes later, Firmino doubled the lead after receiving a pass from Fabinho and skillfully placing the ball between the goalkeeper's legs.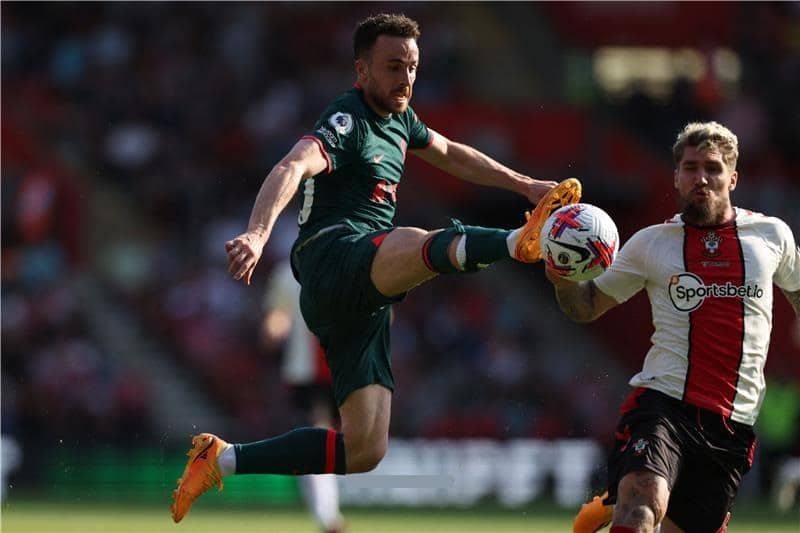 Southampton's Response and Equalizers:

Southampton came close to a quick response in the fifteenth minute, but Suleiman's acrobatic attempt went over the goal. However, they managed to reduce the deficit in the nineteenth minute when Alcaraz played a ball to Suleiman, who then passed it to Ward-Prowse for an elegant finish. Southampton leveled the score in the 28th minute when Suleiman received a clever ball from Walcott and curled it into the near post of Liverpool's goal.
Second Half Drama:

Shortly after the second half began, Suleiman scored his second goal, controlling Leando's pass and hitting the far post to give Southampton the lead. Liverpool introduced Harvey Elliott as a substitute for Tsimikas, and later Cody Jacobo and Luis Diaz replaced Jones and Firmino. Southampton's Adam Armstrong extended their lead in the 64th minute, capitalizing on a misplaced pass from Liverpool's captain Henderson. However, Liverpool mounted a comeback when Jakobo converted a pass from Alexander Arnold in the 72nd minute. Just a minute later, Jota equalized with a powerful shot after receiving a pass from Salah.
Late Drama and Near Misses:

Salah came close to giving Liverpool the lead in the 80th minute with a delicate chip, but it struck the post. Jacobo fired a powerful shot over Southampton's goal in the 85th minute, while goalkeeper Alex McCarthy saved Henderson's long-range effort in the 88th minute. In stoppage time, McCarthy made a superb save to deny Salah, who had received a precise pass from Jakobo and fired a shot that narrowly missed the goal line.
Conclusion:

Liverpool and Southampton provided a spectacle of goals and entertainment, ultimately settling for a thrilling 4-4 draw. With Liverpool securing qualification for the European League, their season ended on a positive note. Despite their relegation, Southampton showcased their attacking prowess with an impressive display. The match served as a fitting end to the Premier League campaign, leaving fans with memories of a goal-filled encounter.