Promising Signs for Chelsea as Lampard's Second Spell Ends with a Draw against Newcastle
Introduction:

Chelsea's final game of the season resulted in a 1-1 draw against Newcastle United, marking the end of Frank Lampard's second stint as manager. While the outcome may not have been ideal, there were several positive aspects that bode well for the team's future. The match showcased promising performances from young talents Lewis Hall and Noni Madueke, and Chelsea demonstrated their ability to compete with a top-four Premier League team. Despite some ongoing challenges faced throughout the season, the team showed resilience and determination to finish the campaign on a relatively positive note.
Positive Performances by Young Stars:

In the game against Newcastle, Chelsea's younger squad members impressed, with Lewis Hall showcasing his emerging talent at a left-back and Noni Madueke proving to be a significant attacking threat throughout the match. Their performances exemplified the potential for future success within the team.
Challenges of Rebuilding:

Although Chelsea displayed promise, there were moments during the game that highlighted the ongoing process of rebuilding and team cohesion. The first half was particularly challenging, with instances of loose passes and miscommunication. However, as the match progressed, Chelsea gained more control over the proceedings.
Newcastle Takes an Early Lead:

Newcastle capitalized on defensive lapses early in the game, as Anthony Gordon found himself unmarked in the penalty area and tapped in a low cross from Elliot Anderson. The goal exposed areas of improvement for Chelsea in terms of defensive organization.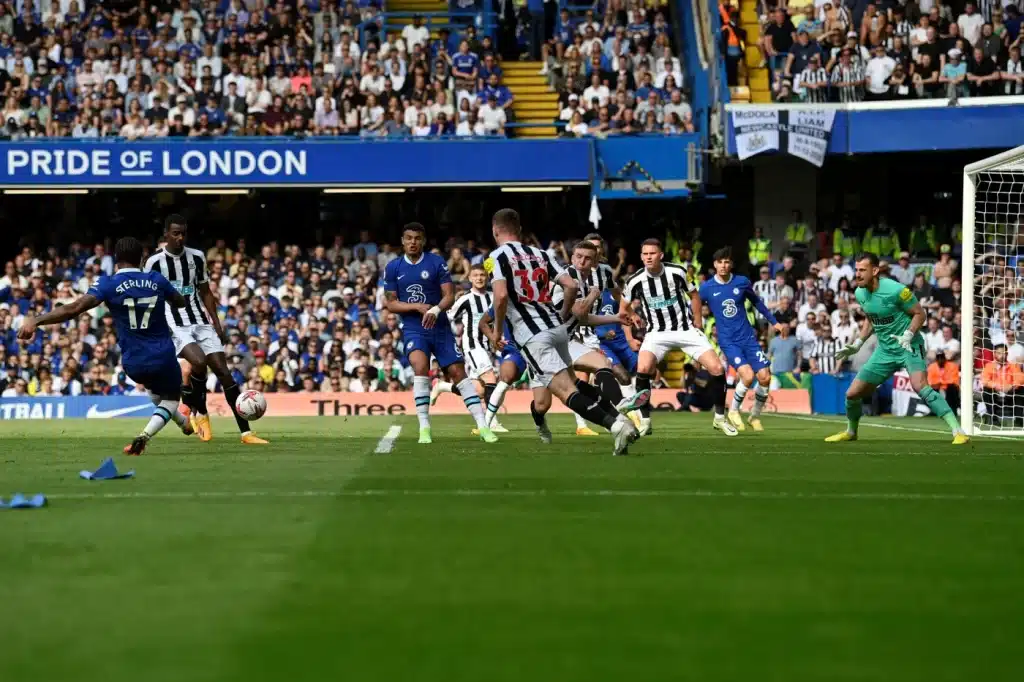 Equalizer through Intelligent Play:

Chelsea responded well to the early setback, with Enzo Fernandez playing a smart free-kick to Raheem Sterling on the right. Instead of delivering a cross, Sterling cut inside and took a shot that resulted in an own goal by Kieran Trippier, leveling the score. This combination of intelligent play and a stroke of luck helped Chelsea regain their footing.
Sterling's Unlucky Opportunities:

Raheem Sterling came close to securing the win for Chelsea on multiple occasions, with a shot saved by the keeper, another cleared off the line, and a third deflected wide by a defender's arm. Despite his efforts, VAR did not intervene, and the game ultimately ended in a draw.
Conclusion:

Chelsea's final game of the season against Newcastle showcased both positives and challenges. The performances of young talents Lewis Hall and Noni Madueke highlighted the team's potential for the future. While there were moments of rebuilding evident during the match, Chelsea's ability to compete with a top-four Premier League team offers hope for the upcoming campaign. Although the game ended in a draw, it provided a relatively positive ending to a challenging season for the Blues.