Juventus and Sevilla Face off in European League Semi-Finals: Match Recap
Italian club Juventus managed to salvage a draw against Spanish team Sevilla in the first leg of their European League semi-final match. The game was held at the Allianz Stadium, with Sevilla initially taking the lead with a goal from Youssef Al-Nusairi in the 26th minute. Juventus pushed back hard but struggled to get past Sevilla's goalkeeper, Yassin Bono. In the 90th + 7 minute, Federico Gatti managed to score a header and tie the game for Juventus. This result means that both teams are still in the running to reach the final.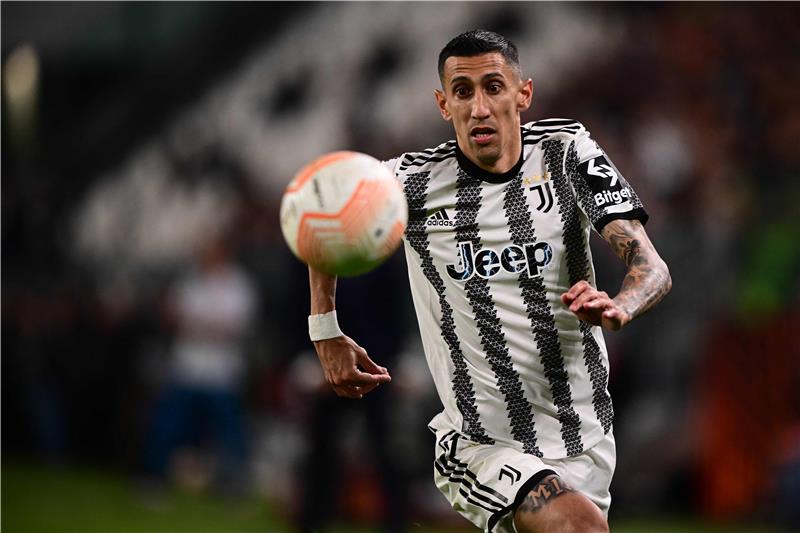 Mutual Attacks and Close Calls
The match began with both teams making early attempts to score. The first chance came from Vlahovic passing the ball to Kostic, who hit a ground ball that went near the goal. Sevilla's response was quick, with Lucas Ocampos meeting a cross with a header that Juventus' goalkeeper, Chesney, caught. Ocampos had another opportunity minutes later from a corner, but Chesney managed to push his shot away from the goal. Juventus came close to scoring in the 18th minute after a through pass from Di Maria to Vlahovic, but Bono blocked his shot.
Sevilla Takes the Lead
Sevilla managed to score the first goal in the 26th minute, with Al-Nusairi taking advantage of a cross from Ocampus and scoring from a distance of 10 yards. Al-Nusairi nearly scored again a minute later but was stopped by Chesney. Ocampos was unable to continue the match after 34 minutes due to an injury, and Montiel took his place. Sevilla continued to threaten, but Chesney prevented them from doubling their lead, pushing away Rakitic's shot.
Juventus Equalizes in the Final Moments
The second half saw Juventus' coach Allegri make some substitutions, and the team pressed harder to score. Eiling and Junior came close, but Bono blocked their shots. Cuadrado executed a free-kick from the edge of the area on the left, but the ball passed among all the players of the two teams. In the 86th minute, Rabiot fell inside the Seville penalty area after contact with Badi, but the referee did not award a penalty. In the 90th + 7 minutes, Juventus managed to equalize with a header from Gatti after a corner that Danilo and Pogba had touched.
Conclusion
Juventus and Sevilla will play the second leg of their semi-final match at the Andalusian team's stadium next Thursday. Juventus will be looking to use the momentum of Gatti's last-minute goal to secure their spot in the final, while Sevilla will be hoping to regain their lead and earn their spot in the final.