MAN CITY LIFT THE TROPHY
Manchester City's Historic Champions League Triumph in Istanbul
Introduction:
Manchester City's long and challenging journey in the Champions League reached its ultimate destination on a memorable night in Istanbul. In their 129-year history, City secured their first-ever European triumph, claiming the prestigious Champions League title with a hard-fought 1-0 victory over Inter. This remarkable achievement completes a glorious Treble, with City also winning the Premier League and FA Cup in what has undeniably been their greatest season to date.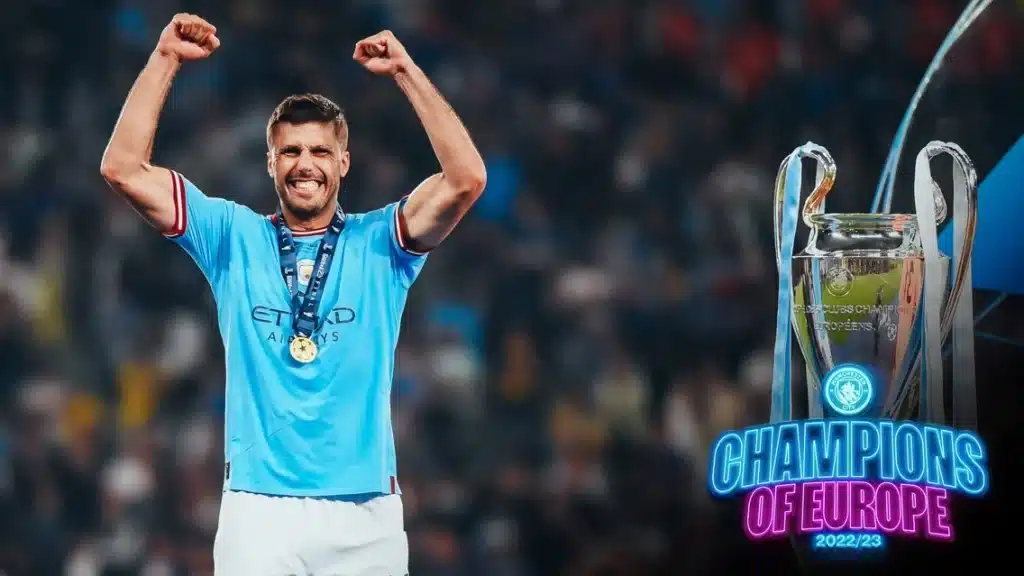 A Journey Filled with Ups and Downs:

Since their inaugural qualification in 2011, Manchester City's European campaigns have been plagued by disappointments. Early exits in the group stages, a deflating semi-final loss to Real Madrid in 2016, and a heartbreaking quarter-final defeat to Tottenham in 2019 were all part of the steep learning curve in this unforgiving competition. Last season's semi-final defeat to Real Madrid, with late conceded goals leading to aggregate loss, was particularly crushing. However, all those setbacks have now dissipated into the Istanbul night sky, making City's triumph even sweeter.
Outstanding Performance throughout the Season:

City's success in the Champions League this season is a testament to their outstanding performance. They comfortably topped Group G, securing their place in the knockout stages with two matches to spare. Dominating RB Leipzig in the last-16 with an astonishing 8-1 aggregate scoreline showcased their strength. Overcoming formidable opponents like Bayern Munich and Real Madrid in the quarter-final and semi-final respectively further solidified their claim as worthy winners. Heading into the final, City remained undefeated, with an impressive goal tally of 31 and a mere five goals conceded.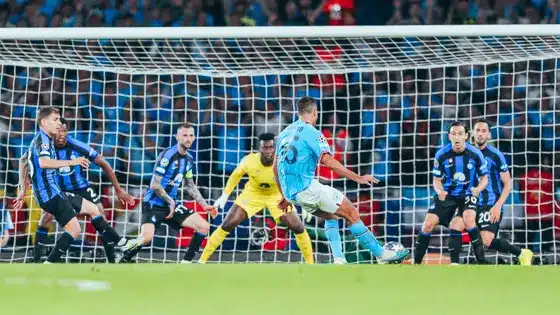 Final Triumph in Istanbul:

Although City entered the final as heavy favorites against Inter, they knew that finals demand unwavering focus and mental fortitude. Their well-balanced and leadership-driven squad, masterfully guided by Pep Guardiola, thrived under pressure. The frustrating first half against Inter, where creativity was stifled, was followed by a commanding second-half display that ultimately secured their historic victory.
Guardiola's Mastermind and City's Inspirational Players:

Pep Guardiola, the architect behind City's golden era, stands as one of the greatest coaches football has ever seen. Influenced by his mentor Johan Cruyff, Guardiola's tactical understanding and obsession with the game have propelled City to unparalleled success. Ilkay Gundogan's grace, majesty, and tactical intelligence make him an inspirational presence on the field. Erling Haaland's formidable goal-scoring prowess added an edge to City's attack, while John Stones and Ruben Dias solidified the defense. The inclusive rotation policy implemented by Guardiola ensured that every player felt their impact, contributing to City's collective effort.
Celebrating the Triumph and Looking Ahead:

With 13 out of the last 23 domestic trophies won and now crowned Kings of Europe, Manchester City has reached the pinnacle of football. The players, staff, and fans can relish this historic moment and revel in their remarkable achievement. Looking ahead, Guardiola and his squad have the opportunity to make further history by pursuing an unprecedented fourth consecutive league title, as well as competing in the European Super Cup and FIFA Club World Cup. The future holds tantalizing prospects for City fans worldwide.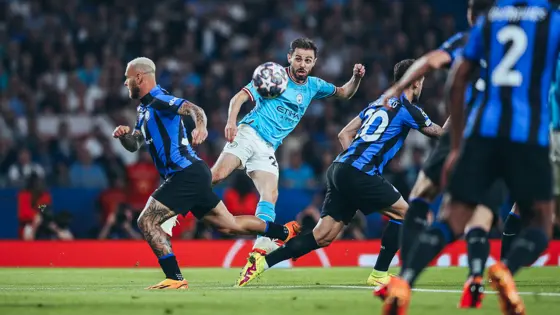 Conclusion:

Manchester City's journey to Champions League glory in Istanbul represents the culmination of years of perseverance, resilience, and growth. Their triumph is a testament to their exceptional performance throughout the season and the astute leadership of Pep Guardiola. With a squad filled with inspirational players, City's success has been a collective effort. As they bask in their newfound glory, the future holds even more exciting possibilities for this historic team.