Manchester City and Real Madrid Tie in Champions League Semi-Finals
Impressive Shots
In the first leg of the Champions League semi-finals, Manchester City and Real Madrid played to a 1-1 draw. Both goals were impressive shots. Vinicius Junior scored for Real Madrid in the 36th minute, while Kevin De Bruyne scored the equalizer for Manchester City in the 67th minute.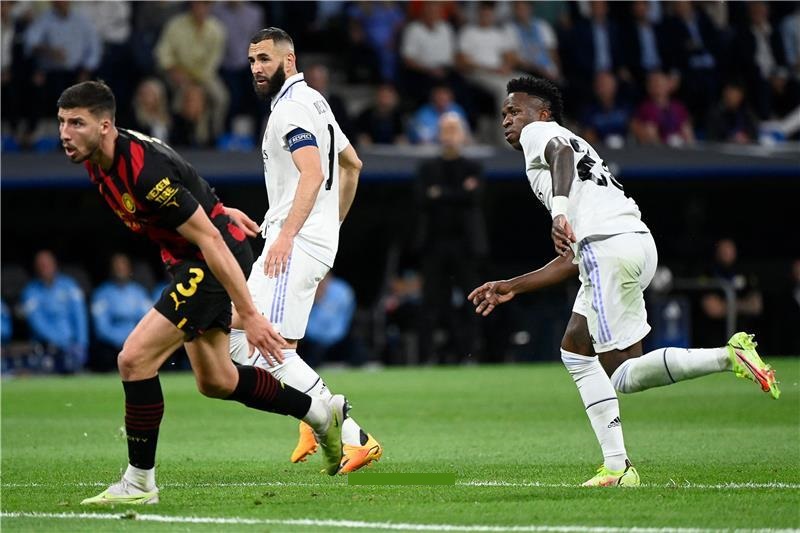 The Match
Pressure from Manchester City
The match started with Manchester City putting pressure on Real Madrid. Kevin De Bruyne had a shot saved by Real Madrid goalkeeper Thibaut Courtois in the 7th minute. Rodri also had a shot saved by Courtois in the 13th minute.
Real Madrid Gets into the Match
Real Madrid then started to get into the match. Karim Benzema had a shot saved by Manchester City goalkeeper Ederson in the 18th minute. The most dangerous opportunity for Real Madrid came in the 24th minute, as Vinicius Junior set off on the left side and passed a cross ball into the penalty area, towards Karim Benzema, but Robin Diaz pushed the ball away before it reached the French striker on the goal l ine.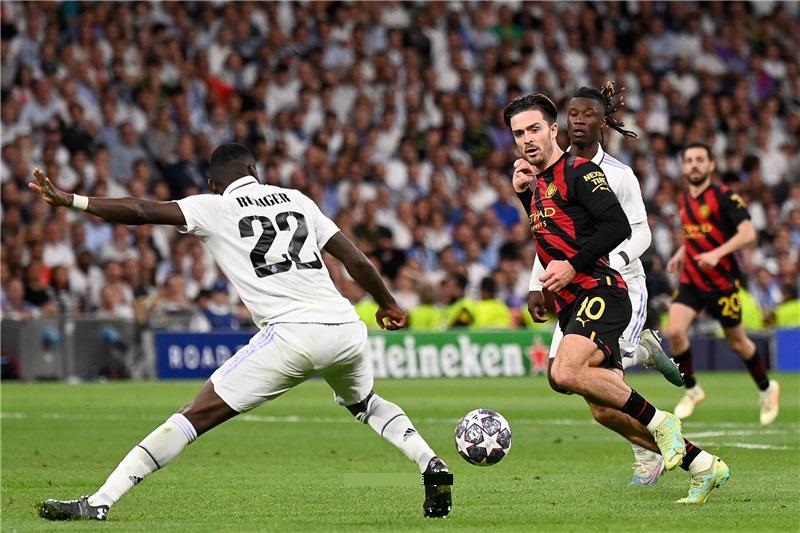 Real Madrid Takes the Lead
Vinicius Junior then scored the lead goal for Real Madrid in the 36th minute, after receiving a pass from Eduardo Camavinga from the left side and aiming a missile that landed in Ederson's net.
Manchester City Equalizes
In the second half, Karim Benzema had a shot that went over the goal in the 50th minute. Kevin De Bruyne had a shot saved by Courtois in the 55th minute. Vinicius Jr. almost added the second goal in the 57th minute, but his shot hit Robin Diaz before it turned into a corner. Fede Valverde fired a shot over the Manchester City crossbar in the 59th minute. Valverde demanded a penalty kick for a handball inside the area on Grealish, but the referee ordered the game to continue. Minutes later, the ball hit Stones hand inside the penalty area, amid demands from Real Madrid players to award a penalty kick, but to no avail. Kevin De Bruyne then scored the equalizing goal for Manchester City in the 67th minute, after he received a pass from Gundogan on the border of the area, and hit a ground missile that landed in the net of the Belgian goalkeeper. Ederson then made a great save on a header from Karim Benzema in the 78th minute.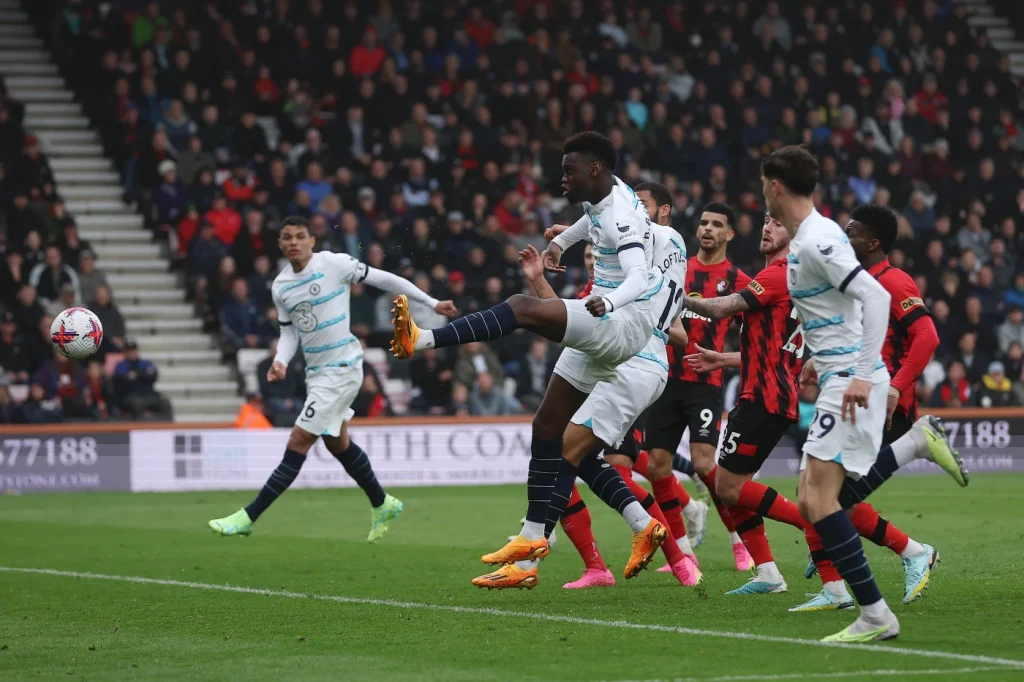 The Match Ends in a Draw
The match ended in a draw (1-1), and the decision was postponed to the second leg.
The Second Leg May 17th
The second leg is scheduled to take place on May 17th at Manchester City's home stadium, the Al-Ittihad Stadium. Both teams will be looking to win and advance to the Champions League final.