The Asians got tired of failing but in the end they took the three points and left the European team on the brink of elimination.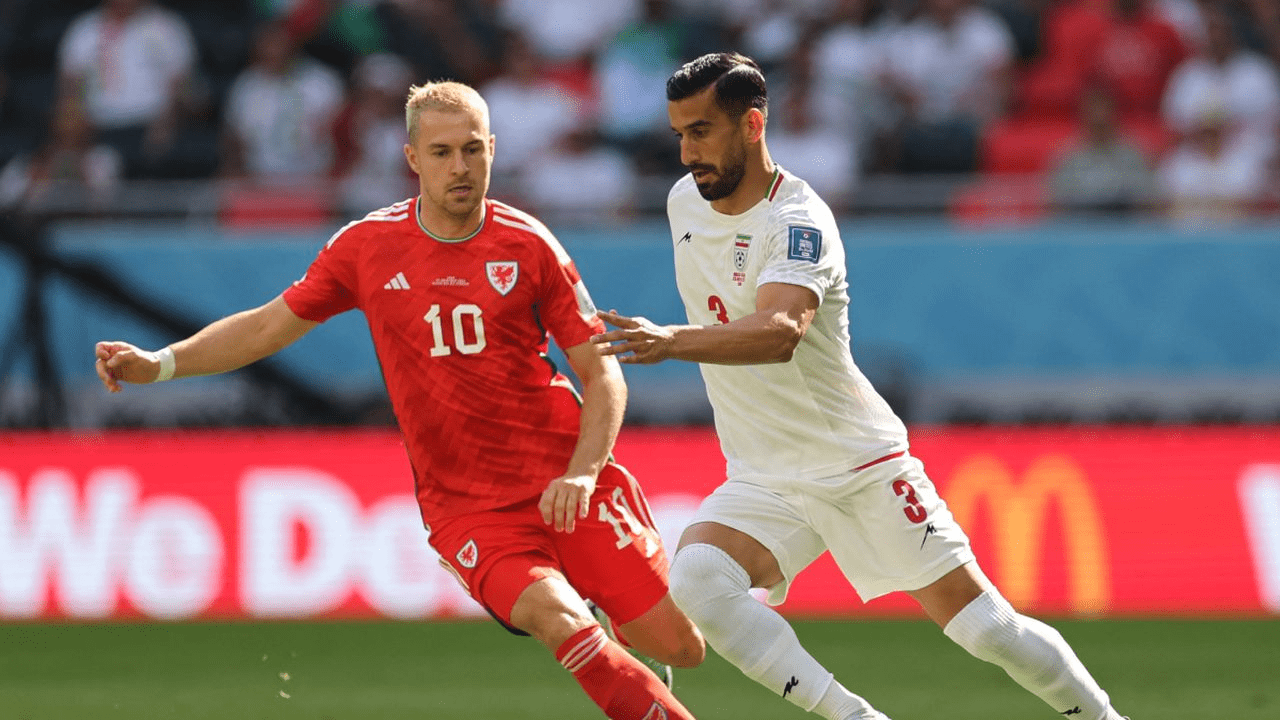 Iran defeated Wales and got their first win in Qatar 2022 in a match in which the Asian team had clear opportunities to score a win as they were a wide dominator.
The duel was headed for a tie but in compensation time the goals came. First Roozbeh Cheshmi made it 1-0 with a shot from outside the box at minute 98, and at 111′ Ramin Rezaeian sealed the game by scoring from a deadly counterattack.
The European team had the first clear opportunity of the match at the feet of Kieffer Moore who closed in the center of the area and launched himself to finish off a ball that goalkeeper Hossein Hosseini saved in a good way.
But the Iranians responded quickly and at minute 14 they managed to score; however, the play was reviewed by VAR and it was determined that Ali Gholizadeh was offside so the score was annulled.
For the second half, the Iranian team came out to tackle and at minute 51 began a play with dramatic overtones as Sardar Azmoun
shot and the ball hit the right post.
The rebound fell to Ali Gholizadeh who unleashed a fierce shot that also hit the post and again the ball fell to Azmoun who shot but goalkeeper Wayne Hennessey saved.
In the 84th minute Mehdi Taremi escaped towards the area but the goalkeeper Hennessey stopped him with a free kick, the play was reviewed in the VAR and the whistler decided that it was a foul card for the Welshman.
The next match for Iran will be against the United States while Wales will take on England, heavy favorites to finish top of Group B.