The host team made serious defensive errors against an African team that will risk their lives against Ecuador.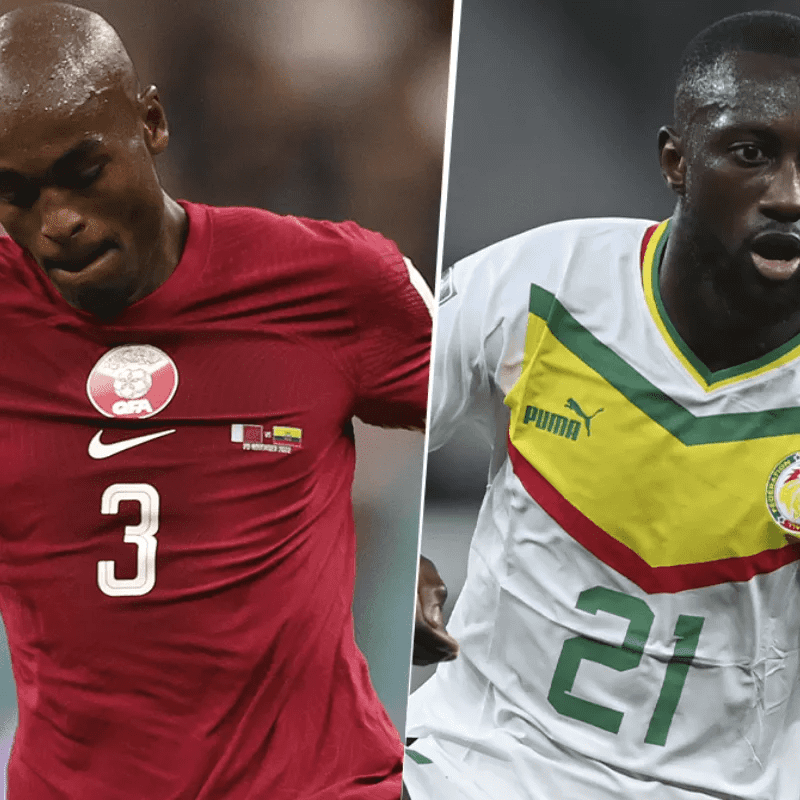 The Senegal team beat the hosts Qatar 1-3, a victory that leaves the home team and the Africans practically eliminated from the 2022 World Cup with the option of playing their way or the Round of 16 against Ecuador on the last day of group A .
El conjunto senegalés se fue ganando al descanso con un tanto en la parte final del primer tiempo anotado por Boulaye Dia, quien aprovechó un regalo del defensor Boualem Khoukhi, quien falló en el despeje cayéndose al suelo y dejando el balón suelto dentro del área para que el senegalá fusilara al arquero y pusiera el 0-1 a los 41 minutos.
Just beginning the second half, at minute 48, Famara Diedhiou , with a great header from a corner kick, made it 0-2.
After that goal came Qatar's best minutes in the World Cup and they found their first shot on goal after 153 minutes of play, but Mendy cleared a renate from Almoez Al i from the corner kick after Afif 's pass . And the Senegalese goalkeeper, also criticized in the debut against the Netherlands , became a giant.
Ismaeel Mohammad shot inside the small area, dreaming of making history, but the Chelsea
goalkeeper pulled his reflexes and postponed the Qatari dream at minute 78, in which Ismaeel was a participant, since a cross of his was headed by
Mohammed Muntari
to close the gap and score the first goal for this country in a World Cup.
However, barely six minutes later, Bamba Dieng took advantage of a good pass from Iliman Ndiaye to make it 1-3 with a powerful shot.
With this result, the host team could be eliminated in a few hours. For this not to happen, Ecuador would have to beat the Netherlands and Senegal on the last day, and Qatar would have to thrash the team led by Van Gaal with a sufficient result to have the goal difference in its favor, which currently stands at -4.