Watch Bayern Munich – Augsburg – Played on 08/27/ 202
In a thrilling Bundesliga encounter, Bayern Munich showcased their dominance by securing their second win of the season, prevailing over Augsburg with a scoreline of 3-1 at the iconic Allianz Arena. The match unfolded on Sunday as part of the league's second round, delivering a spectacle of football excitement.
Bavarian Brilliance and Augsburg's Resilience
Bayern Munich's quest for victory was evident from the outset, although Augsburg nearly stunned the hosts with an early opportunity. Demirovich came close to finding the net, but his effort narrowly missed the post.
Fortunes Favor Bayern
As the match progressed, Bayern's persistence paid off, leading to an own goal courtesy of Felix Odokhai. Sani's shot, initially blocked by goalkeeper Dahmen, inadvertently struck Odokhai and crossed the goal line in the 32nd minute. Bayern was further granted an advantage when Niklas Dorsch handled the ball in the penalty area, leading to a penalty kick.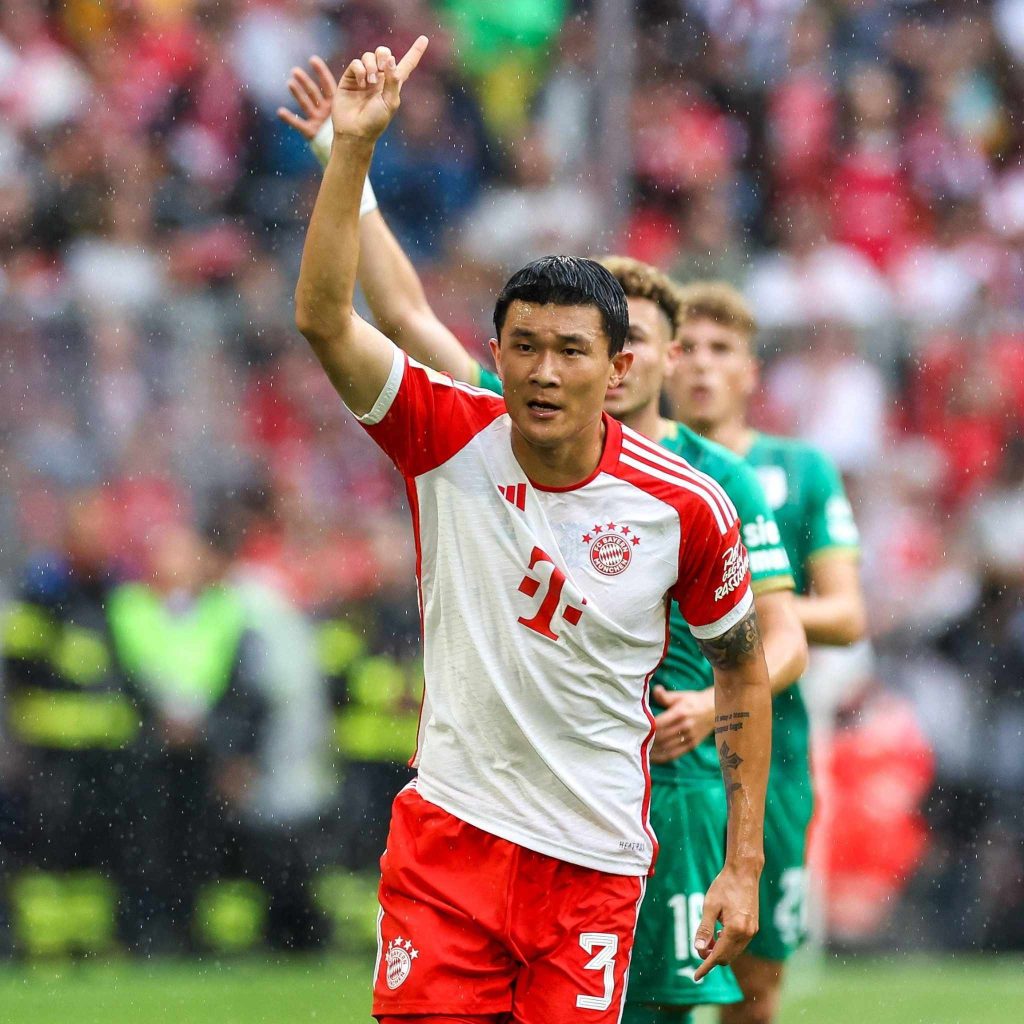 Kane Seizes the Moment
Stepping up to the challenge, Harry Kane coolly converted the penalty, extending Bayern's lead just five minutes before the halftime whistle. Kane's precision and composure showcased his impact on the field.
Second-Half Dynamics
The second half saw both teams continue their battle for supremacy. Bayern's goalkeeper Sven Ulrich faced a tense moment when a defensive error almost allowed Augsburg to capitalize. Robin Vargas came close to exploiting Ulrich's mistake, but the goalkeeper redeemed himself with a crucial save.
Kane Secures Victory
Bayern's attack remained formidable, with Alphonso Davies delivering a well-placed cross that found the determined feet of Harry Kane. The English striker expertly converted the chance, netting his second goal of the match and Bayern's third in the 69th minute. Kane's prowess in front of goal was evident as he came close to completing a hat-trick with a powerful header.
Augsburg's Consolation Goal
As the match neared its conclusion, substitute Bleu managed to find the net for Augsburg in the 86th minute. His goal provided a moment of consolation for the visitors, though it couldn't alter the course of the match significantly.
Conclusion
Bayern Munich's convincing 3-1 victory against Augsburg underscored their prowess and determination in the Bundesliga. With Harry Kane's impressive brace leading the charge, Bayern demonstrated their ambition for success in the league. The win elevated Bayern to six points and secured the second spot in the league table, while Augsburg earned a single point, positioning them in 11th place.