Watch the Goals: Liverpool – Arsenal – Played on 04/09/ 2023
Introduction
Liverpool and Arsenal faced off in an exciting match on Sunday evening at Anfield, in the 30th round of the English Premier League. The match ended in a 2-2 draw, with both teams putting up a strong fight. Arsenal took an early lead with two goals from Gabriel Martinelli and Gabriel Jesus, while Liverpool fought back with goals from Mohamed Salah and Roberto Firmino.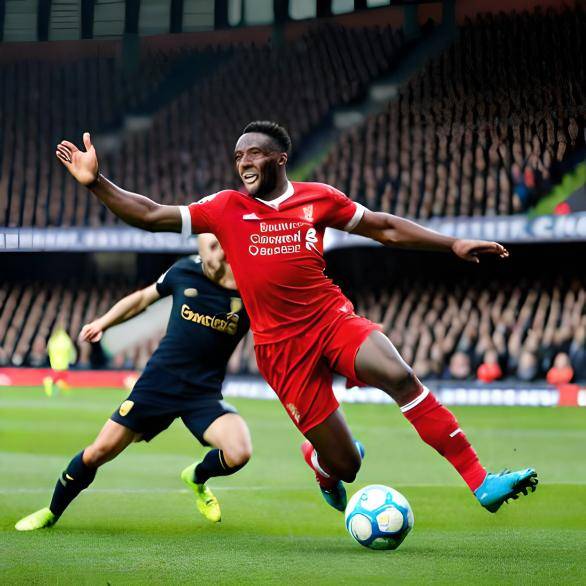 Martinelli inspires Arsenal's first-half lead over Liverpool
Liverpool started off strong, with Jakbo taking the first shot of the match in the sixth minute. However, it was Arsenal who opened the scoring in the eighth minute after a through ball from Odegaard hit Van Dyck's foot and reached Martinelli, who scored a brilliant goal. Arsenal continued to threaten, with a shot from Zinchenko in the 12th minute, but Alisson saved it. Liverpool missed a chance to score in the 20th minute, with Robertson hitting a powerful ground ball just past the post. Arsenal added another goal in the 28th minute, with a header from Jesus following a cross from Martinelli. Liverpool managed to reduce the deficit in the 42nd minute, with Salah scoring a goal after a cross from Jota and a pass from Henderson.
Liverpool stage late comeback to salvage draw against Arsenal:
In a Premier League match between Liverpool and Arsenal, both teams ended up drawing 2-2. The second half began with a penalty kick for Liverpool, but Salah missed it and continued to struggle with Ramsdale saving his shot in the 57th minute. The match became calm until Arsenal tried to score in the 74th minute, but Alison saved a shot from Odegaard. Liverpool had an opportunity to equalize in the 81st minute, but Bramsdale saved Nunez's shot. Arsenal attempted to finish the match in the 85th minute with a header from Gabriel, but Allison saved it. Liverpool eventually managed to equalize in the 87th minute with a header from Firmino, thanks to a cross from Arnold. In the final minutes of the match, both teams tried to score the winning goal, but the match ended in a 2-2 draw.
Arsenal Strong, Misses Win Chance Against Liverpool
Arsenal played a strong match, with Martinelli and Jesus scoring two beautiful goals. Their defense also put up a strong fight against Liverpool's attack. However, Arsenal missed a chance to secure the win in the second half, with Terney's shot in the 90th minute just missing the post.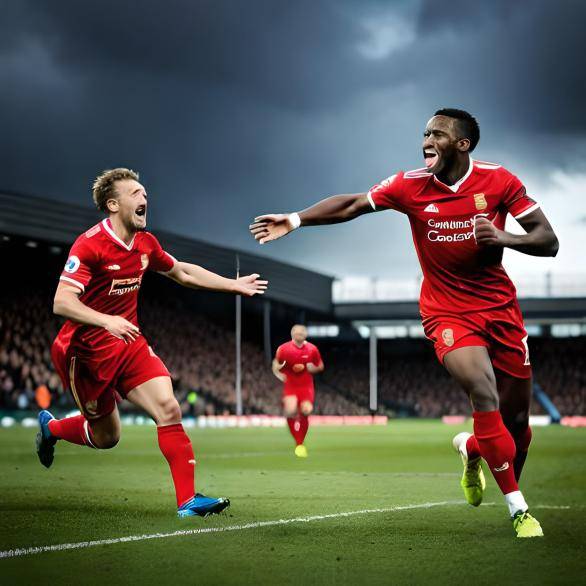 Salah and Firmino secure goals despite early struggles
Liverpool started off slow but managed to fight back with goals from Salah and Firmino. Salah had a tough match, missing a penalty kick and having trouble getting past Bramsdale. However, Liverpool's attack managed to put up a strong fight in the second half, with Arnold and Robertson creating several chances.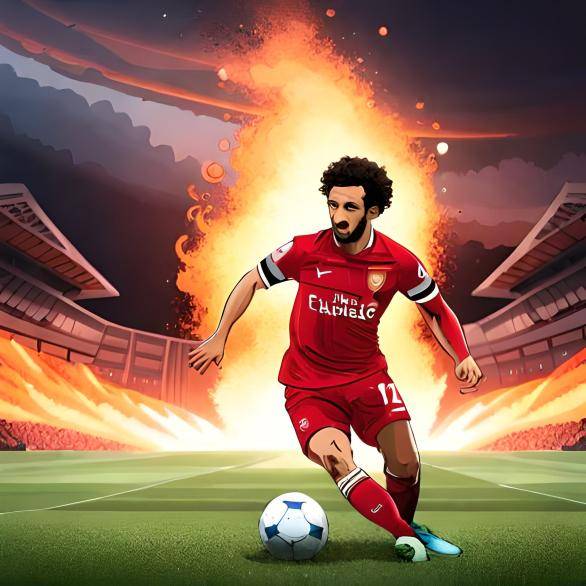 Match ends in draw with Arsenal on top and Liverpool climbing.
Overall, it was an exciting match between two strong teams. Arsenal's performance was impressive, but Liverpool managed to fight back and secure a draw. The result sees Arsenal remain at the top of the standings with 73 points, while Liverpool moves up to eighth place with 44 points.